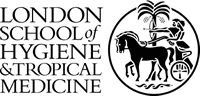 London, United Kingdom
London School of Hygiene & Tropical Medicine
Join a global community of changemakers and health experts dedicated to improving health worldwide.
Do you want to make a positive difference to the health of others? Join a global community of global changemakers and health experts dedicated to improving health worldwide.
The London School of Hygiene & Tropical Medicine is a world-leading centre for research and postgraduate education in public and global health. Our mission is to improve health worldwide; working in partnership to achieve excellence in public and global health research, education and translation of knowledge into policy and practice.
Highly ranked in various university league tables, LSHTM was named:
#1 in the UK and #3 in the world for Public Health in ShanghaiRanking's Global Ranking of Academic Subjects 2022
#1 in the UK for % of research published by female authors - CWTS Leiden Ranking 2022
#4 in the world for Infectious Diseases by US News Global Universities Subject Ranking 2022
LSHTM was also awarded the Queen's Anniversary Prize in 2021 for our work on COVID-19 and pandemic preparedness.
120 years of world-leading research and teaching
Founded by Sir Patrick Manson, LSHTM began as the London School of Tropical Medicine in 1899 at the London Docks. Today, our staff, students and alumni work in government, academia, international agencies and health services across the world.
Programmes
Specialised programmes, recognised worldwide
LSHTM has a unique range and depth of work across public health, integrating laboratory, clinical, population and social sciences, and delivers a wide range of specialised postgraduate health programmes.
Our students gain the unique insight, global connections and essential skills to make a difference where it is needed most.
Whether your background lies in medicine, biology, social sciences, mathematics, or economics, LSHTM welcomes students from a wide range of fields.
Careers
Study opportunities allow students to develop careers responding to global health challenges. Clinicians, policymakers, academics and laboratory scientists come to LSHTM for advanced research training, and many of their alumni go on to careers in health ministries, universities, hospitals and international NGOs.
LSHTM's careers consultants support students to explore and develop their career options through workshops, employment fairs, career discussions and panels, events, talks and practice interviews.
Why Study Here?
A dynamic, international environment: students come from over 150 countries
Global career prospects: LSHTM graduates work in over 180 countries
Full-time and part-time study options available, as well as flexible, online courses
Intercalated study of medical degrees
Part of the prestigious University of London
Teaching and training are carried out by dedicated staff who are leaders in their fields and have extensive academic, practical and international experience. The fusion of staff and student experience provides a rich environment for students not only to learn from the staff, but from each other.
Please correct the errors indicated below to send your enquiry
The information you submit to London School of Hygiene & Tropical Medicine will only be used by them or their data partners to deal with your enquiry, according to their privacy notice. For more information on how we use and store your data, please read our privacy statement.
---
Department / School information and available programmes:
The broad focus of work in the Faculty of Epidemiology and Population Health is on the determinants and impact of ill-health, and on evaluation of interventions to improve treatment and reduce the burden of disease. There is a strong emphasis on the relevance of such work to public health and the translation of findings into programme action and health policy. The Faculty is multidisciplinary and we maintain strong interests in methodological research.

The Faculty is organised into five research Departments: The Department of Population Studies, the Department of Infectious Disease Epidemiology, the Department of Medical Statistics, the Department of Non-communicable Disease Epidemiology and the Department of Nutrition & Public Health Intervention. Research is conducted all over the world and is funded from over 70 sources including UK research councils, medical charities, and other organisations.

We have a strong focus on teaching and training both masters and doctoral students. Currently we have 54 doctoral students undertaking a wide range of research. Topics include reproductive health, epidemiology of ageing and eye disease, public health nutrition and statistical methodology.
Programme List:
The Faculty of Infectious and Tropical Diseases (ITD) encompasses all of the laboratory-based research in the School as well as that on the clinical and epidemiological aspects of infectious and tropical diseases.

The Faculty is organised into four large research Departments. The range of disciplines represented in the Faculty is very broad and inter-disciplinary research is a feature of much of our activity. The spectrum of diseases studied is wide and there are major research groups working on topics which include:

- HIV/AIDS and other sexually transmitted diseases
- Malaria and other vector borne diseases
- Maternal health
- Tuberculosis
- Vaccine development and evaluation
- Vector biology and disease control

There is close interaction between scientists in different research teams. The Faculty has strong overseas links which provide a basis for field studies and international collaborations in developed and developing countries.

Funding for research in the Faculty comes from around 45 funding organizations and agencies. Major funders of research include the Department for International Development, Medical Research Council, Wellcome Trust, BBSRC, GlaxoSmithKline and the Commission of European Communities.
Programme List:
The Faculty of Public Health and Policy is concerned with applying health, social and management sciences to major issues in public health and health services. Research focuses on policy in relation to social and environmental factors in health, and health impact assessment and analysis; the evaluation of activities aimed at health promotion and the prevention of disease; the organisation and financing of health care, the effectiveness and cost-effectiveness of health care, and quality improvement in health care; and the study of health policy processes.

The Faculty promotes multidisciplinary collaboration, and staff include doctors, nurses, pharmacists, epidemiologists, statisticians, geographers, sociologists, political scientists, historians, economists, psychologists and anthropologists. Our research involves studies in Europe and North America, as well as middle- and lower-income countries all over the world. Our students are correspondingly international.

We welcome applications from students wishing to study for an MSc, a PhD (Doctor of Philosophy) or a DrPH (Doctor of Public Health). Research students become members of one of the Research Departments in the Faculty, participating in the full range of the Department's academic and social activities. Students are allocated a Supervisor, and hence a Research Department, based on their research interests and disciplinary area. A comprehensive research skills training programme is provided for research degrees students. Students in the department hold meetings, and social events are organised at intervals throughout the year to encourage students to get to know each other and develop a supportive environment.
Programme List: