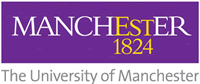 Online
31 May 2023

Discover online and blended learning opportunities with The University of Manchester
Our online and blended learning courses are built around flexibility - allowing you to plan your own learning at a time and place that suits you. The University of Manchester is a first-choice institution for online and blended learners from all over the world and our fantastic courses provide a world-class education tailored to your lifestyle.
There is no better time than right now to start thinking about your future. Join us throughout the year for a series of free online webinars which will provide you with insight into our online and blended courses, and allow you to ask questions and join in discussing key sector topics, all designed to help you make that informed decision about your next steps.
Educational Leadership in Practice: Models of Educational Leadership - taster session
Date: 31 May at 12pm (BST)

Join Bobbie Dutton, unit lead for Models of Educational Leadership and gain an insight into some of the theory you will be studying as part of our blended course. We welcome audience participation throughout the event and there will be opportunities for you to share your experience and ask questions during the webinar.
International Commercial and Technology Law: What is a DAO and how can it operate within the law?
Date: 31 May 2023 at 12pm (BST)

Join Dr Joseph Lee, Course Director of the International Commercial and Technology Law LLM, as he explains Decentralized Autonomous Organizations (DAO) and the legal implications of this new company structure. In the webinar, Dr Lee will examine how technological developments are changing the corporate sector and what this means for legal professionals.
Master of Leadership for Development: How to be equity-driven in leadership?
Date: 5 June at 8am (BST)

Join our webinar with Dr Violeta Schubert and Dr Jaco Renken in which they will discuss the importance of equity and accessibility in leadership across the development sector.
Dr Schubert, Senior Lecturer in Development Studies at the University of Melbourne, will provide insights from her latest research on The Role of Equity: Women and E-Leadership. While Dr Jaco Renken, Course Director of the Master of Leadership for Development, will discuss the steps The University of Manchester and Melbourne are taking to provide equity fee remission scholarships to candidates from low- and middle-income countries.
Data Analytics and Social Statistics: New data, new problems - investigating the quality of digital data
Date: 8 June at 1pm (BST)

With access to more data than ever before, social researchers can use digital information to gain valuable insight into every aspect of our society. However, identifying and sorting extensive information into quality data sets can be a highly challenging process.
Join our upcoming webinar, as Dr Alexandru Cernat, Course Director of the online Data Analytics and Social Statistics MSc, shares his latest research on the quality of phone data and its applications in the field of social sciences.
Financial Crime and Compliance in Digital Societies: Developments in financial crime compliance - the digital landscape
Date: 13 June at 12pm (BST)

Join Dr Katie Benson, Lecturer in Criminology at The University of Manchester and Tim Tyler who currently leads the design, development, and international delivery of qualifications in governance, risk, compliance and countering financial crime at the ICA. Dr Katie Benson and Tim Tyler will be discussing the Developments in Financial Crime Compliance: The Digital Landscape.
Healthcare Ethics and Law: Drop-in session
Date: 15 June at 12pm (BST)

Join Course Director Dr Catherine Stanton for a live virtual drop in Q&A session. This is your opportunity to learn more about how Healthcare Ethics and Law at The University of Manchester could help advance your knowledge and further your career.
Transformative Oncology: Applying your learning from Transformative Oncology MSc – a student's perspective
Date: 15 June at 12.30pm (BST)

Join our upcoming webinar with a current student of the online Transformative Oncology MSc – Samantha who will share her experiences of applying the knowledge she has gained on the course to her professional career.
Samantha will be joined by Dr Suzanne Johnson, Course Director of our online Transformative Oncology MSc, who will discuss how you can join our next cohort in September and begin applying your learning to your career.
---
Please see our video playlist for your course of interest for past webinars and a range of useful resources including application guidance, getting to know the academics, and thoughts of alumni on their online study experience.
Please correct the errors indicated below to send your enquiry
The information you submit to The University of Manchester will only be used by them or their data partners to deal with your enquiry, according to their privacy notice. For more information on how we use and store your data, please read our privacy statement.