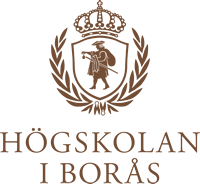 Boras, Sweden

University of Boras
Together we take responsibility for the future. Through continually bringing forward distinctive education and research, we make a difference.
For us, taking responsibility is a given – in education, in research, on campus, and in collaboration with the surrounding society.
Study in a dynamic, creative and personal environment
At the University of Boras you find that learning, knowledge, and innovation inspires you and your time is well spent in a positive study environment. Located right in the city centre, the university's campus provides you with what you need to fulfill your needs for a great studyperiod. The campus is not only is a place to meet and have fun, it is a place to prepare and empower yourself for your future career.
On campus you will meet students, teachers, technicians, professors, researchers, support teams as well as business and industry representatives. In addition to lecture halls, restaurants and cafés, the campus also hosts one of the country's best university libraries.
University of Boras runs Science Park Boras. This is a collaborative environment with focus on contributing to a circular economy through positive social development and supporting research and the business community to move towards sustainable innovations, circular processes, and sustainable business models.
The Textile Fashion Center within the campus and is an arena for the textile industry and a natural home for the Swedish School of Textiles, one of Europe's most recognized and highly ranked Fashion and Textile design schools. With fully equipped and top modern labs the Swedish School of Textiles trains and conducts research in Textile Technology and Textile value chain with a focus on sustainability.

Spend your study time or off school time in the Nature
When being a student in Boras you have the nature around the corner. Just a few steps and you can breathe fresh air and go for a hike. Maybe just have a "forrest bath" among the trees or a swim in the lake. Nature is a great place for your body and mind to rest, exercise, contemplate and reflect on your studies or even to study in.
Programmes
We offer educational programmes at Bachelor's, Master's, and doctoral levels.
All faculties collaborate interdisciplinary and work cross dimensionally. Sustainability and global responsibility is in our DNA and are deeply reflected upon in our programs and courses.
It is important for us to to develop our educational programmes in close collaboration with business and industry. This makes our education and research up to date and increases our quality. It also supports our students with networks to use for building career after graduation.

Research that makes a difference
The University of Borås conducts research with a sustainability focus. Most of our research projects investigate ways of spread more long-term and lifecycle knowledge over all. We prefer to make interdisciplinary approaches in order to get new perspectives on exciting issues.
As we are one of very few universities in Sweden with rights to conduct artistic research in Textiles and Fashion these research teams in are well known globally.
Please correct the errors indicated below to send your enquiry
The information you submit to University of Boras will only be used by them or their data partners to deal with your enquiry, according to their privacy notice. For more information on how we use and store your data, please read our privacy statement.