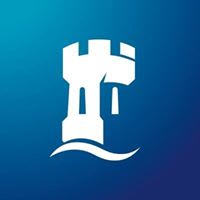 About the course
Take the next step in your career using psychology in the world of work to help effectively manage people and organisations. If you've studied psychology as part of your degree, this is the course for you.
You'll learn about how we motivate employees, how we train them, how we recruit, how we design jobs, how we assess performance, how we manage well-being, how we lead, how we manage organisational change, and more. At Nottingham, we make sure the course has a practical focus and aim to improve your skills as a practitioner. That's why you'll also learn about consultancy as part of your studies.
Read more about this course
Loading...
---
Entry Requirements
2:1 in a Psychology related degree

This course may be for you if: you have studied psychology as a major or minor subject but your degree is not accredited by the BPS you wish to develop a career in organisational psychology or related areas such as human-resource management.
---
Where is University of Nottingham
---
Videos
---
Student Profile(s)
Shaun Davis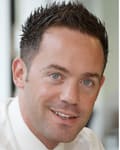 "The practical workplace application dimension of this programme is, in my opinion, a real strength and one that, speaking with my practitioner hat on, should not be underestimated or undersold. I had not fully appreciated how applicable to the 'day job' the programme would be when I signed up to it – so thank you and good luck with all future cohorts."

(Shaun is currently Group Director of Safety, Health and Wellbeing, Royal Mail Group.)
Dorothy Dlamini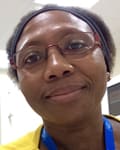 "I was looking for a course that would help me develop my professional skills and knowledge further in particular with regard to understanding the relationship between work and health. I needed this in order to work better with HR and managers in improving people's health at work. I stumbled on the course during an internet search of courses and universities. When looking at the modules offered, I was thrilled. It seemed a perfect fit. And it was.

As over the past two years the course helped me develop professionally and surpassed my expectations in many ways. I have learnt many valuable skills which are useful in occupational health. All six taught modules are relevant in my role as an occupational health practitioner and they all contribute to a much greater understanding of the relationship between work and health. They would do well to be included in any academic development of occupational health professionals in my view.

As a mature student I was always under pressure (even before commencing the course!) due to family and work commitments. But the people directing and convening the course are to be commended for excellence in all aspects of delivering the course. They made undergoing the course the best experience I have ever had in learning. From the way the course is delivered, to the standard of teaching, the IT, and the support offered to each student, they were excellent. All their efforts to help me did in fact contribute immensely to my success. I can never thank them enough."
Judith Grant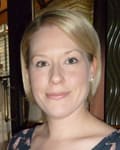 "Studying for the MSc in Workplace Health and Wellbeing not only enabled me to learn about cutting- edge research in the field of employee health, but significantly progressed my career. Within three months of beginning the MSc, I was offered a new job with a corporate wellbeing provider (whom I stayed with for two years), as the qualification was so well respected. The course offers fantastic networking opportunities in the field of wellbeing--it was through this network that I was approached to apply for my current job as Group Head of Health and Wellbeing at Royal Mail. The MSc is the best career move I have made!"

(Judith is currently Group Head of Occupational Health and Wellbeing, Royal Mail Group.)
Mike Tyler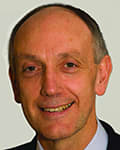 "Despite believing I had good experience in Workplace Health issues and other professional qualifications I, like so many others, could not demonstrate a formal education in this specific area. The MSc at Nottingham was just what I was looking for – extensive, rigorous, thought provoking and appropriately challenging. There were many topics where the course syllabus or my research project made me reconsider my previously held views and recognise alternative approaches using the scientific methods that underpin the course. The quality of the academic teaching and support plus the opportunity to interact with other industry professionals both on line and in person at the residential workshops makes this an outstanding experience. Indeed, so much so that it has prompted me to continue my studies."


Jamie Green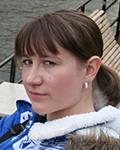 "As a nurse there were many clinical workplace health courses out there to choose from; I chose Nottingham due to its multidisciplinary approach. In real world workplace health there are few occasions where only a singular discipline is required. This contemporary course challenged me as a clinician to think outside the box in my approach and has definitely enhanced my career prospects more than a singularly focused clinical course would.

I have thoroughly enjoyed all aspects of the course, I have felt stretched yet supported, challenged and encouraged. I was expecting to segregate my working life from my study life; however, from the first module I was utilising new ideas, terms and contemporary approaches directly in my workplace, disseminating my new knowledge (to the delight of my boss).
As a student with disabilities returning to higher education, I was concerned I may struggle with the assessments. My fears subsided quickly as every step of the way both student support and the course tutors have supported me, but more importantly gently pushed me to reach my full academic potential.

From day one I felt included and respected as a professional by both the tutors and my peers. I would highly recommend this course to any professional seeking a relevant contemporary workplace health and wellbeing course."