Urbanisation and Development MSc
---

About the course
The MSc Urbanisation and Development reviews urbanism from colonial to contemporary periods, emphasising demographic, social, economic, cultural and political processes.
Read more about this course
Loading...
---
Entry Requirements
Upper second class honours degree (2:1) or equivalent in a social science subject such as: geography, anthropology, sociology, planning or development. Alternately a degree in another field with work experience relevant to cities and/or development could be considered.

Competition for places at the School is high. This means that even if you meet our minimum entry requirement, this does not guarantee you an offer of admission.
---
Where is London School of Economics and Political Science
---
Videos
---
Student Profile(s)
Lewis Abedi Asante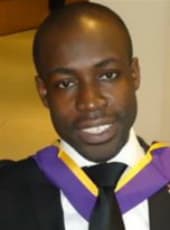 In 2010 I received a scholarship to study the MSc Urbanisation and Development programme at LSE. I chose the course at the LSE because I believe that Ghana is becoming increasingly urbanised. The Geography and Environment department has an excellent reputation of producing the best minds in the field of urbanisation and development studies. The structure, content and teaching of the MSc exposed me to the latest theoretical and practical developments in urban and development policy in the global south.

Studying at LSE gives students an edge in getting employment globally. The training is geared towards preparing students for the job market and I advise students to take advantage of LSE Careers.

The LSE experience is one that I think about frequently. Given the opportunity, I will choose to pursue my PhD at LSE.
Claudia Hihetah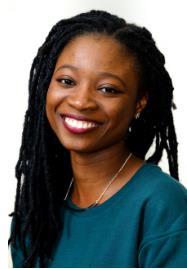 I chose to study the MSc in Urbanisation and Development because of the programme's rich focus on theoretical debates in the Global South and the relatively small class size facilitating better discussions. I chose to study at the LSE because of its top world ranking and location at the heart of one of the most culturally-diverse cities in the world.

The highlight of my LSE experience has been the opportunity to meet and share ideas with people from all over the world. The MSc UD academic staff were very approachable which minimised the pressures of the intelligently-crafted thought-provoking course structure.

This degree programme has exposed me to many ideas and practices in urban studies of the Global South and even the Global North. This will help me contribute my knowledge and skill in whatever geographical space my future career takes me to.
Thomas Van Laake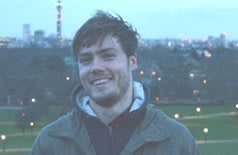 My year in the MSc Urbanisation and Development programme was an amazing experience of personal and academic growth. The international, intelligent and friendly students at LSE in general, and the programme in particular, were a constant source of motivation and support. Moreover, the teaching staff are personable, dedicated and inspiring, offering cutting-edge courses as well as being available for one-on-one discussions and advice.

The programme really distinguishes itself in the diverse range of topics students pursue in their dissertations, reflecting the complexity of the 'urban'. Uniquely, students are encouraged to undertake dissertation research abroad, invaluably allowing them to translate theory into practice during their master's year. Personally, my research in Ecuador, besides allowing me to complete my master's successfully, resulted in experience researching independently in the field, as well as confidence to move to Latin America. And here, with the master's year behind me, the value of all the ideas, conceptual tools, theories, methods I absorbed come together in an approach to the urban that is both more understanding and more curious than before.
Shay Siqiao Xie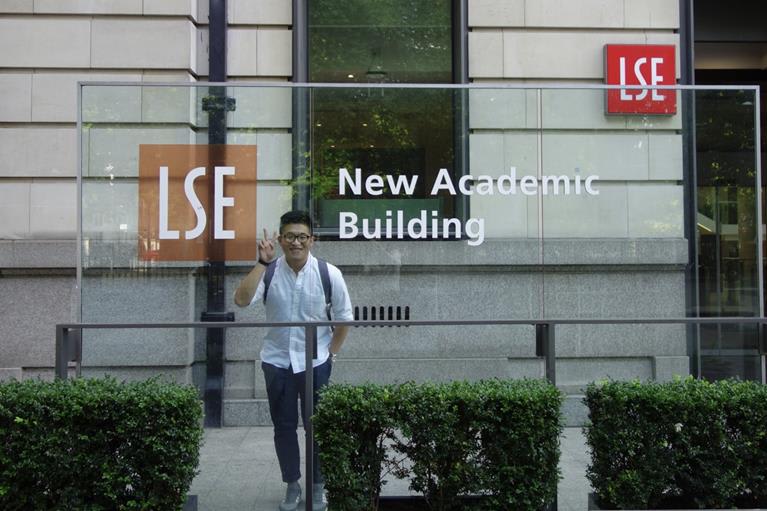 My year in the MSc Urbanisation and Development (UD) programme was definitely a huge step in my personal and academic development, and possibly the best academic decision I have ever made in my life. The relatively small cohort size of MSc UD brings faculty and students much closer than other programmes, and while the intellectually challenging course structure really pushed me to polish my researching, multi-tasking and critical thinking skills, my insightful and friendly Professors strongly motivated me to further pursue my academic career.

In the course of my MSc UD programme, I had the opportunity not only of enjoying amicable support and encouragement from world-renowned scholars and outstanding colleagues from diverse international backgrounds, but was able to enjoy every minute I had in London, regardless of whether I was working in the library or taking advantage of wandering in London's many museums and other sites of cultural and social interest. To me, MSc UD proved way more than just taught postgraduate education: it was a home away from home, and a home port where I sail out for my future academic journey in the ocean of social science. My MSc allowed me to combine my personal interests with scholarly skills and training, and has laid a solid foundation for my future work as a PhD student in the School of Geographical Science and Urban Planning at Arizona State University. Here I will expand upon my MSc dissertation research on middle class Chinese migrant communities and networks in the USA, benefiting immeasurably from the theoretical and empirical legacies of my time at LSE.