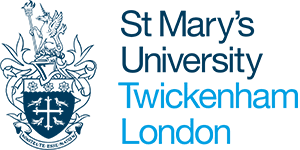 About the course
'Theology is simply that part of religion that requires brains.' - G K Chesterton

Theology is primarily concerned with how we live out and understand our Christian faith. As well as teaching the theoretical aspects of the faith, our postgraduate theology programmes have always placed a special emphasis on the application of theology to specific practical situations and the preparation and formation of people for Christian ministry in a fast moving age:

'Theology has importance for the Church in every age so that it can respond to the plan of God "who desires all men to be saved and to come to the knowledge of the truth" (1 Tim 2:4). In times of great spiritual and cultural change, theology is all the more important.' (Donum Veritatis, 1)
Why St Mary's?
At St Mary's we are particularly concerned that academic theology should be in the service of the churches, the world, and wider society. For over a decade we have worked directly with numerous Roman Catholic Dioceses to deliver a comprehensive training in ministry. Consequently we now offer three specialist postgraduate theological pathways:
• Chaplaincy and Ministry
• Christian Spirituality
• Systematic Theology

It is possible to study for three postgraduate qualifications in Theology: the Postgraduate Certificate, Postgraduate Diploma and Master's Degree. Each builds on the other so having completed the two core modules of the course you will be eligible for the Postgraduate Certificate. If you successfully complete the Optional Modules you will be eligible for the Postgraduate Diploma and if this is followed with the Dissertation you will be eligible for the Master's degree.

St Mary's now has agreements with the Roman Catholic Dioceses of Northampton, Portsmouth, and Plymouth, and the Southern Permanent Diaconate Formation Programme. We teach the MA at Saturday classes in Ashburton (Devon), Beaconsfield (Buckinghamshire), Winchester (Hampshire) and - for those training for Catholic diaconal ministry - Wonersh (Surrey).
A Student View
Teresa (London)
"One of the great benefits of this MA Course is the opportunity the oral and written assignments have given me to reflect theologically on, and relate the issues discussed in the lectures to, my work as a School Chaplain... I also greatly appreciated the opportunity the lectures afforded to meet regularly with a group of fellow Chaplains and to share our own experiences and reflections on Chaplaincy."
Career Prospects
The study of Theology develops students intellectually in a way that fits them in particular for pastoral work. It is an excellent preparation for any profession that involves working with people in a pastoral context.

In addition to the more general employment opportunities that require graduates with a breadth of human understanding, critical and social skills, and an awareness of current affairs, there are some professional openings in which expertise in biblical, theological and pastoral skills is an integral part of professional training.

These include the various forms of pastoral work and pastoral ministry, chaplaincy in schools, colleges, universities, hospitals, armed forces, prisons, retreat work, spiritual direction and guidance, teaching, catechesis and adult formation.
Read more about this course
Loading...
---
Entry Requirements
Students should have an honours degree from a UK university in a relevant subject or equivalent. Students without such qualifications will be considered for admission if they have substantial equivalent qualifications or experience. Applications may be accepted provisionally to the MA as 'associate' or probationary students. They may transfer to the full programme if their performance during the first semester of their registration is deemed of sufficiently high quality to justify this. Although rooted in the Catholic theological tradition, the programme's tutors include those from several other Christian communities, and is open to students from all faiths or none.
---
Fees
Please see St Mary's website