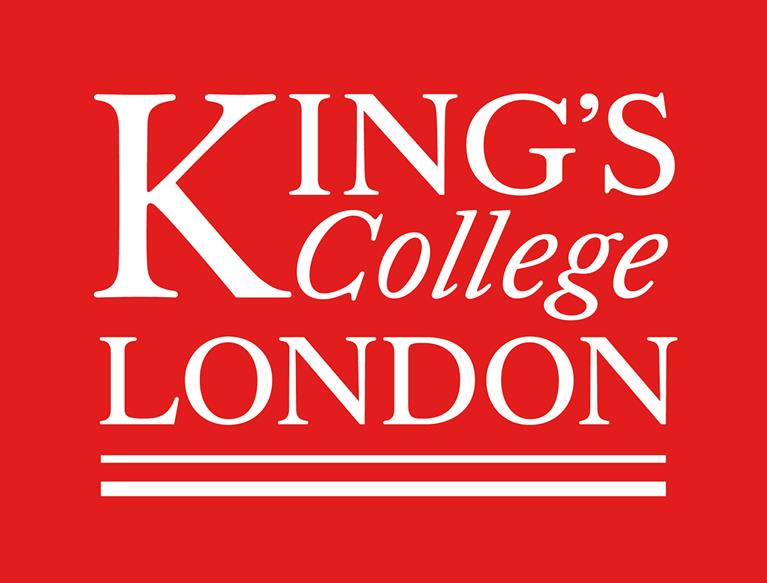 About the course
Our MA offers students an unrivalled opportunity to engage in a year-long course of study and research with leading experts in critical and historical studies of theatre and performance in a vibrantly interdisciplinary environment in the heart of London. From queer performance and protest politics to cultural studies of science, discipline and decolonisation, to institutional critique, everyday performance and critical spectatorship, as well as performance writing, practice-based performance lab work, and more, students will have the opportunity to tailor their interests to a vast network of scholars and practitioners working at King's and at neighbouring arts and performance institutions in London and beyond. A final independent research project offers students the opportunity to hone their critical writing skills and to develop a portfolio of practice and research interests.
Read more about this course
Loading...
---
Entry Requirements
An undergraduate honours degree with minimum 2:1 classification, in Theatre, Performance Studies, English or related fields. Strong interest and/or engagement in performance practice an asset.

In order to meet the academic entry requirements for this programme you should have a minimum 2:1 undergraduate degree with a final mark of at least 60% or above in the UK marking scheme. If you are still studying you should be achieving an average of at least 60% or above in the UK marking scheme.
---
Where is King's College London
---
Videos
---
Student Profile(s)
Abigail-Rose
I chose King's because of it's world-leading research reputation in my subject area and because the course allowed for both high level research and exciting industry opportunities that are not available outside the MA – as part of my course I've been interning at the National Theatre Archives, which has shaped my research, and given me some amazing experiences working on exhibitions. This has given me skills and experiences for work which I would never have gained otherwise.

One of the best things so far is how dedicated the teachers are to the students – it's wonderful to be taught by someone who's not just an expert in the field, but who is also genuinely interested in supporting you. Having the freedom to pursue what I'm most interested in and be led by my own independent research has been excellent: this year I've written about performance anthropology, tackling current and important topics such as the Jimmy Savile scandal.

Researching at postgraduate level is incredibly rewarding and fulfilling. Because of the research facilities at King's I've also been able to take a class from the Medical Humanities MA, and the exchange of knowledge has been hugely valuable to my research. The possibility of taking classes in other departments was a major factor in choosing King's – the research community beyond my MA course is a fantastic, diverse and interesting body to be a part of. By the end of my first term I'd already had the opportunity to give a paper at one of King's man research conferences!

The combination of research and industry experience in my MA has meant I have built up the skills I need for both research and industry! I hope to go into the cultural industry to gain more experience, but would also like to return to King's to do a PhD at a later point. My MA has been crucial to building up the skills I need for my career, it's prepared me for both further research and industry which is hugely valuable in this age of austerity. I also received a bursary which has been pivotal for supporting my studies, taking some of the financial pressure away so that I can take on additional internship opportunities and focus on my research.
Bryony
The interdisciplinary nature of the MA in Theatre and Performance Studies was the primary reason I choose this postgraduate programme. My academic interests lie at the cross-sections of a diverse range of disciplines, including performance, the visual arts, art history, philosophy, architecture and geography.

It is King's where I feel my research interests are met and furthered. The range of both academic and practical approaches that forms the teaching experience of the Theatre and Performance MA affords an assorted and exciting environment for learning. The excellent academic setting of the MA is facilitated by the outstanding teaching staff within the English department and specifically those teaching on the MA in Theatre and Performance. The teaching staff and the visiting artists make the MA in Theatre and Performance Studies a truly exceptional postgraduate programme to be undertaking. Their varied research interests and backgrounds reflect the diversity of the modules and areas of research offered throughout the course.

From the practice-based Performance Lab taught by some of the countries most exciting artists to a heavily theoretical, philosophically based Research Methods module to courses in Performance Theory, Live Art and Performance Art to an internship module, this MA offers a stimulating and rewarding array of research areas and modes of inquiry.

Currently, I am studying my Masters part-time, which has been an extremely successful option for me personally; allowing me time to truly digest the reading materials on the course and form my own research interests and questions. Studying part-time also provides me with the opportunity to work at the Tate Galleries; this helps me to fund my studies and also further my understanding of working in an arts-based institution.

The location of King's in the centre of London also presents an unrivalled position at the heart of London's performance and art scenes; endowing my studies with a sense of cultural and creative importance. I also enhance my postgraduate studies through taking advantage of the variety of talks, symposiums and research seminars offered at other London institutions; this would not be as richly generative for my thinking if I were not situated in London.

The location of King's also provides great potentials for future employment within the arts and further postgraduate study. I cannot recommend this course highly enough; it is undoubtedly equipping me with the skills I need to hopefully undertake a PhD and develop my own performance work.