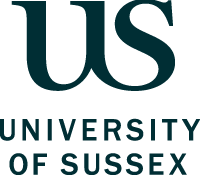 About the course
To meet the United Nations 17 Global Sustainable Development Goals by 2030 we need extensive transformations in the way markets, civil society and states work in much of the world. We also require a work force which has the skills, knowledge and passion to lead change and deliver sustainable solutions for all society.
Taught by three of the University of Sussex's most proficient research hubs, the Science Policy Research Unit, School of Global Studies and Institute of Development Studies the Masters in Sustainable Development is delivered 100% online and provides you with the opportunity to join Sussex from anywhere in the world.
Read more about this course
Loading...
---
Entry Requirements
A lower second-class (2.2) undergraduate honours degree or above from any UK university or international equivalent.

Applicants whose first language is not English (and whose first degree was not taught in English) need to supply evidence of IELTS (Academic) high level (6.5 overall, including at least 6.0 in each component).
---
---
Fees
Course fee: £12,240
Cost per module: £1,020

Fees can be paid on a module-by-module basis, or as a single fee at the start of the course.
Chat to a Student Ambassador
Our student ambassadors are the best people to tell you about what studying at University of Sussex is like.

Chat to a student now
Where is University of Sussex
---
Videos
---
Student Profile(s)
Walusungu Lulukile Ngulube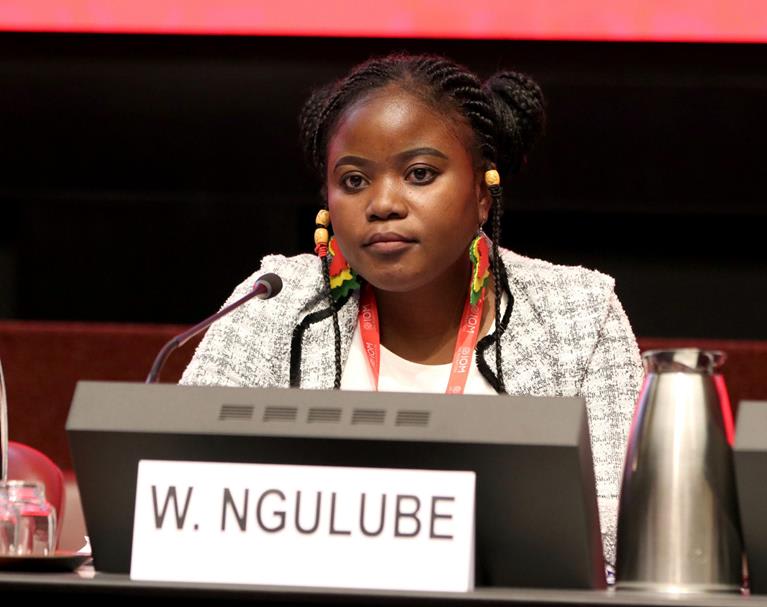 Walusungu Lulukile Ngulube, one of our online students who is working as a Field Coordinator at the United Nations Development Programme from her home in South Sudan.

Why did you choose to study online with the University of Sussex?

I was working with Naturally Africa Volunteers and, in 2019, we received one of our youngest volunteers from the United Kingdom. After he heard that l was applying for my masters, he encouraged me to apply at the University of Sussex. He told me if l wanted to study and specialise on anything in the development sector, then University of Sussex was the best choice because they were ranked the first in the world for development studies. I did not need to be told twice!

I always thought l would study for my master's onsite and never thought much about online studying. It was not as real as being in class physically, l thought.

However, one of the biggest lessons l have learnt this past year is that education does not have to be limited to a four-corner room with a lecturer standing in front of you. Schools closing during the covid-19 pandemic has proved that education can take place anywhere, in your home, outside seating in your garden and mostly online. The power to learn should not be limited to where it happens, but how it happens.

Why did you choose to study Sustainable Development MSc (online)?

Improving other people's lives especially the most vulnerable is my purpose. In 2014, l founded a grassroots NGO called Inspiration Koner. I was keen on working with the youth, especially the marginalised. Growing up as an orphan, l thought l could relate to the challenges they were facing. I convinced myself that if l shared my story and motivated them enough then they would stay in school. However, things where not as l had imagined. Most of the youth came from difficult backgrounds and neighbourhoods – they needed something more than motivation.

During a candid conversation I shared with one of the volunteers while working at Naturally Volunteers Africa, they suggested that l consider applying for the MSc in Sustainable Development. The course was interdisciplinary, drawing concepts from economics, development studies, political science, innovation, science, technology, and society studies. It captured me, especially as someone who wants to specialise in the development sector for sustainable solution for the problems marginalised people face.
Niall Readfern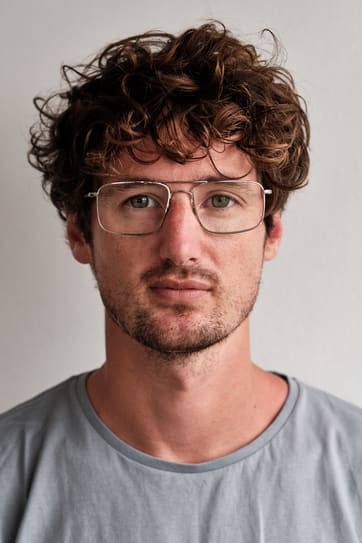 Niall Readfern, one of our online students who is the co-founder of Kuokoa, an NGO operating in Uganda and helping to create sustainable fisheries.

Why did you choose to study online with the University of Sussex?

I chose to study online with Sussex for two reasons. Firstly is the reputation of the University in the international development sector; the name came up time and time again when speaking with people in leading development agencies. Secondly was the responsiveness of support staff and the quality of online resources available, which is obviously extremely important when you are studying from another continent.

Why did you choose to study Sustainable Development MSc (online)?

My journey into the development sector was quite unorthodox coming from a creative arts background. Although I have been able to learn a great amount from experience, colleagues, and peers over the past 5 years, I felt like it was time to formalise and contextualise my knowledge by acquiring new tools to strengthen my work and expand my career prospects. The modules in the course look at various aspects of development and it takes a multidisciplinary and critical approach. This helps to understand methods more broadly and to be critical of their strengths and weaknesses, which I think is very important in such a multi-layered field. It provides the flexibility to apply the concepts you learn to issues that you resonate with, which helps to maintain engagement and really enjoy the assignments.

What's been your favourite module so far and what made it so engaging?

It's hard to answer this because I feel like every module has been engaging for their own reasons and they all feed into each other in a really enlightening way. That being said, so far, the Policy Analysis module has been my favourite. Although it was challenging, bringing new perspectives that I had not encountered before, it was also rewarding to bring my technical and creative mindset to problem solving and I really enjoyed working with other students in my group.

Final thoughts...

It took me a long time to pick out the course that I thought I would benefit from the most and I feel like I made a good choice. There is a lot of talent to draw from, from both the teaching staff and other students. The course is packed full of value, and I can enthusiastically recommend it.
Richard Alexander Spence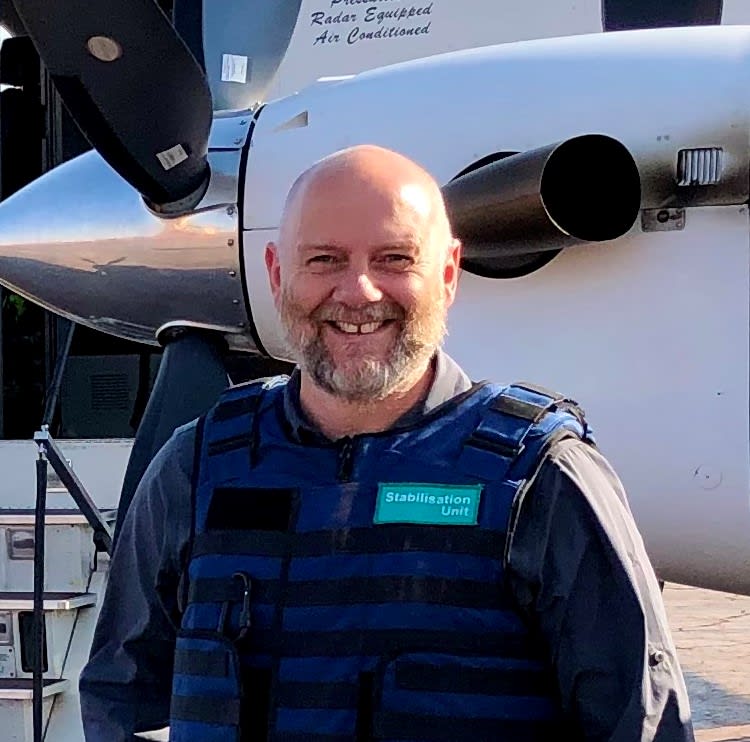 We caught up with Richard Alexander Spence, one of our online students who a former British Army Officer and is now a Stabilisation Consultant for the UK Government's Office for Conflict, Stabilisation and Mediation (OCSM).

Why did you choose to study online with the University of Sussex?

The University of Sussex holds a reputation as one of the leading educational institutions with research being internationally recognised. This was very important in my line of work in multinational stabilisation missions, where I transition among various partners, donors and agencies. As a former military officer, I didn't have an opportunity (or the time) to progress through the world of academia and currently find myself in a working environment alongside epistemic communities who possess some serious academic qualifications in their respective fields. In this context, it is important for me to align my operational experience with the education I am receiving from teachers and researchers, who work at the forefront of their fields.

Why did you choose to study Sustainable Development MSc (online)?

My principle task/job involves advising partners on the application of Human Security considerations during security and defence operations. As such, it was important that I demonstrated the need to address the root causes of conflict, as much as protection of civilians during the conflict itself. Being highly multidisciplinary in content, the MSc in Sustainable Development was the perfect course to ensure I gained cross cutting knowledge of the main drivers for conflict. This allows me to adopt a more wholistic approach during my advisory capacity.

What's been your favourite module so far and what made it so engaging?

I think they have all been superb and the knowledge I have gained has really surpassed my expectations. I guess Globalisation and the Environment was right up there as one that made me really pause and consider the upstream impact of how we conduct our lives in the Global North. The deep dive into political economy and ecology while covering issues such as climate change, waste, energy and food scarcity really brought home the need to understand the relationship between globalisation and the environment. However, I must also give a shout out to the Science, Technology and Innovation module, which really took me out of my comfort zone and on a journey into a world I had never been exposed to.