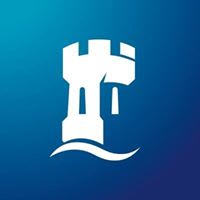 About the course
Whether you've studied medicine, physiotherapy or have a strong clinical background in musculoskeletal health (MSK), Sports and Exercise Medicine will allow you to specialise in managing sports injuries and illnesses, exploring the relationship between exercise and health, and get real life experience in the field.
Read more about this course
Loading...
---
Entry Requirements
2:1 in a relevant degree like Physiotherapy, Sports Therapy and other allied health sciences. Or a Pass on a Bachelor of Medicine and Bachelor of Surgery degree (BMBS, MBBS, or equivalent)

Depending on your application there may be an interview or you may need to provide evidence of work experience.
---
Where is University of Nottingham
---
Videos
---
Student Profiles
Dr James Cheng
The most useful knowledge I have obtained from MSc course was the Exercise Physiology and Biochemistry component. As a physiotherapist, I was confident with the Orthopaedics part of the course, but like other course mates, I was also confused why I had to study 'muscle metabolism' as I thought I might not use it in the rest of my life anyway. However, when I started to have communication with sports coaches, I started to realise that what I have been taught about exercise physiology and biochemistry in the MSc Sports and Exercise Medicine course could actually explain the sport training theory and plan. The knowledge I have learned from MSc Sports and Exercise Medicine allowed me to help a sport team for developing training strategies, coaching education, and coordinating all kinds of support for elite athletes. This is all about sports performance and injury prevention.

After I completed my PhD in Nottingham, I was invited to join Taiwan track and field team based in a training camp in Berlin for half year before 2008 Beijing Olympic Games. I observed the training, competitions and had so many conversations with the athletes and coaches in the training camp. I was sent to a 10 days seminar of track and field as an interpreter for a group of Taiwanese national coaches. In the seminar I quickly understood that everything I learned from MSc Sports and Exercise Medicine course was to build up ideas in my mind about injury prevention. There is never just "overtraining" but always "wrong training strategy" that leads to sports injuries. As a medical staff, I need to know more about how an athlete actually got injured. The value of being a team medical staff with a degree in sports medicine is to be able to work with a sport coach for a better training environment, that includes training strategy, facilities, medical support, scientific support, nutrition strategy, travel plan...etc, it's not just medical treatment.

If someone from medical background is interested in starting a good adventure in sport, I would recommend her/him to take MSc Sports and Exercise Medicine in Nottingham, but it is not an easy master programme.

James Shih-Chung CHENG
Associate Professor & Director of Graduate Institute of Athletics and Coaching Science, National Taiwan Sport University




Qamar Siddiqi (NHS GP and part of the medical team at Stoke City FC)
"Working full time and doing the MSc on a part-time basis has taken a lot of grit and determination. The course requires significant time and attention to complete the assessments. Having completed my undergraduate course 12 years prior to starting my MSc, there was an initial culture shock with the amount of reading and studying required. I have thoroughly enjoyed my time at University of Nottingham on the SEM course and feel equipped with the skills and knowledge to continue my interest and career in Sports Medicine.

The course is run with precision and excellent instruction from all of the very talented lecturers. The exposure to medical staff from a variety of sports has allowed a deeper understanding of the challenges of medical provision in elite athletes. The Library and studying facilities have been accessible and convenient. I particularly enjoyed the SEM clinics and the variety of areas covered in all the taught modules. I would highly recommend this course as a solid foundation for anyone wishing to pursue a career in Sports Medicine."