Reproductive & Sexual Health Research (MSc)
---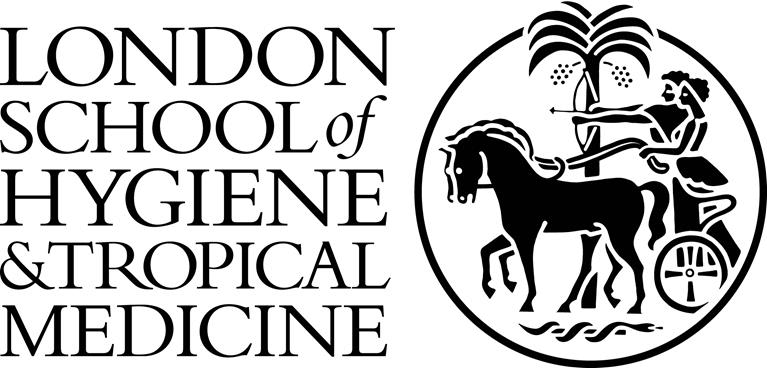 About the course
The programme
This programme is designed for those interested in acquiring the research skills necessary to conduct policy-relevant research into sexual and reproductive health. It provides a non-clinical foundation in family planning, obstetric health, AIDS and sexually-transmitted infections.
This Master's programme is recognized by the ESRC as providing high quality research training and a small number of ESRC scholarships (including 1+3 scholarships) are available to UK or EU residents. These are advertised each year with the School scholarships information.
The curriculum has a focus on middle- and low-income settings but also provides excellent training in the principles and methods of research for high-income countries.
Read more about this course
Loading...
---
Entry Requirements
The normal minimum entrance qualification for registration at the School on a Masters programme is at least one of the following:
- a second-class honours degree of a UK university, or an overseas qualification of an equivalent standard, in a subject appropriate to that of the course of study to be followed
or
- a registrable qualification appropriate to the course of study to be followed, in medicine, dentistry or veterinary studies.
---
Send an enquiry to London School of Hygiene & Tropical Medicine
Please correct the errors indicated below to send your enquiry
The information you submit to London School of Hygiene & Tropical Medicine will only be used by them or their data partners to deal with your enquiry, according to their privacy notice. For more information on how we use and store your data, please read our privacy statement.
Where is London School of Hygiene & Tropical Medicine
---
Videos
---
Student Profile(s)
Shreena Ramanathan
After completing Masters in Social Work I began working with Health and Development sector in the North western province (Rajasthan) of India. My initial work revolved around researching on reproductive sexual health issues and later planning and coordinating reproductive health programs as a health Programme Manager.
Upon my selection as a Ford Foundation International Fellow, I elected to do an MSc in Reproductive and Sexual Health Research from the London School of Hygiene and Tropical Medicine, University of London in the United Kingdom. The need to sharpen and acquire new skills and developing my understanding on the issues related to Reproductive and Sexual Health which are affecting disadvantageous population specifically poor women and children in our society took me to LSHTM. It's a life time experience of learning and nurturing oneself in his / her area of interest in the School with the guidance of internationally acclaimed and diverse group of faculties. This particular course at LSHTM is enabling me to obtain a comprehensive approach in addressing the greater population and reproductive health challenges in the developing countries. I have experienced a nurturing, motivating and positive atmosphere, both from experienced academic staff and student colleagues. Above all, it is a great place to exchange ideas with people of multifaceted experiences from across the globe.
Upon completing my degree, I will return to India and join working on building a campaign and advocating for the right to better reproductive health with the broader aim of achieving greater social justice in our society.


Aliyah Yousuf
Having completed my first three years of medical school at King's College London, I decided to pursue an intercalated MSc in Reproductive & Sexual Health Research. As a medical student, I had a strong interest in women's health and wanted to gain a broader perspective of its global health context to supplement my clinical knowledge. Studying at the School has been a truly inspirational experience, with lecturers and students offering a wealth of different experiences and sharing a strong altruistic ethos. The course has been well-structured and I have been able to seek academic support easily through my personal tutor, course administrator or course director. The course has given me an in-depth understanding of the global issues and challenges surrounding reproductive and sexual health, as well as valuable skills in critical thinking, research and statistical methods. I now hope to pursue Obstetrics and Gynaecology training after completing my medical degree. I am also keen to undertake international work and research within my clinical career, which I believe this MSc has opened up many opportunities for.
Deborah Sealy
After graduating in Biomedical Sciences I started volunteering for Terrence Higgins Trust, in their community clinics in Barking and Dagenham. We primarily worked with the African migrant population; providing HIV testing, sexual health promotion and advice. This highlighted to me some of the social and cultural differences that can affect HIV stigma and willingness to test. I have travelled to Brasil where the wealth inequalities were highlighted to me and I saw how this can affect access to healthcare. For the past 2 years, I have worked as a healthcare assistant for Guys and St Thomas NHS Trust in the Sexual Health department. My experiences have fuelled my interest in Reproductive and Sexual health, and I wanted to learn about the global perspectives leading me to study the MSc Reproductive & Sexual Health Research.

I chose the School as it had an international reputation that specialised in public and global health. The School has a fantastic environment, and you are taught by experts in their field and are surrounded by innovative research. The students have a wealth of knowledge and come from diverse backgrounds. It is very clear that every student is passionate about their respective fields and can offer invaluable insight and a different perspective in public health issues. In terms of future career pans, whatever area you decide to go into, the School has a great support system. Fellow students are often great sources of advice and insights (they may already have experience in the career path you choose!), as well as a international alumni network. Whatever the region of the world you chose to work in, there is guaranteed to be an alumni network or a fellow student to keep in contact with.

Studying at the School was the best decision I have made and I sincerely recommend anyone interested, to apply!
Leslie Ribeiro
Starting at the School was the beginning of an exciting journey. It has been a pleasure to study alongside students from such diverse cultural, social and professional backgrounds, who truly bring a global perspective to public health, and to have been taught by high profile experts whose passion is absolutely contagious. The extra-curricular seminars are an amazing complement to the learning curve, offering up-to-date information on a variety of themes. The combination of all this generates an exciting learning environment and an unforgettable adventure. Personally, I would have loved to stay one more year!
Peter Nkwo
Having worked for many years as an obstetrician & gynaecologist treating the consequences of reproductive and sexual dysfunctions, I thought it was time to research the causes and prevention of these suffering and deaths. I soon realised that conducting researches without good research training is like sailing a ship without a compass, so I decided to go back to school. Reproductive & Sexual Health Research was my obvious choice. When I sought the opinions of my colleagues on the school to go, "The London School of Hygiene & Tropical Medicine" was rated the best for this course. I now totally agree with that rating!

Many of the teachers here are world class experts in their areas. The learning environment and support are excellent and the learning resources are unlimited. It is not surprising that people come from all over the world to have this unique learning experience.

I consider myself privileged to be associated with this great citadel of learning and a global leader in research. I now possess the skills I need to have a fulfilling research career.

"The London School of Hygiene & Tropical Medicine" experience is one that I would wish my children and friends. I strongly recommend it.
Blake Zwerling
In many ways, I feel like the School – specifically the course in Reproductive & Sexual Health Research – found me more so than the other way around. After completing my undergraduate degree at Yale, I knew I wanted to go abroad to study a public health-related field for a more international perspective. I sought out faculty for their advice and time and again the School's name kept popping up. Researching the School online, I stumbled upon the Reproductive & Sexual Health Research course and immediately knew I had found the perfect fit. Nowhere else could I find a course that taught me practical skills in epidemiology and statistics through my specific interest – sexual and reproductive health.
Scholarships
The Population Investigation Committee (PIC) established a scholarship fund in 1996 to facilitate further training in demography past undergraduate level. Eligibility for the studentship is restricted to students accepted on a PIC-approved Masters degree course at a PIC-approved institution. The London School of Hygiene and Tropical Medicine (LSHTM) currently offers two London-based MSc programmes which have a high demographic content and are therefore PIC-approved Masters degree courses:

Two studentships funded by the Population Investigation Committee (PIC) are open for application to those planning a career in demographic research or in an area where demographic skills are a necessity.
Value of Scholarship(s)
GBP 15,000.00
Eligibility
Candidates will be expected to be planning a career in demographic research, or in an area where demographic skills are a necessity. Previous experience of quantitative methods is not essential but would be welcomed, although candidates should be able to demonstrate that they have the numerical skills needed to acquire these essential research methods.

Studentships will only be awarded to students who are assessed as having a Home/UK fee status and who meet the residency requirements as defined by ESRC Studentship regulations.
Application Procedure
Applicants must:

1. submit a complete LSHTM application for the London-based MSc Demography & Health, or MSc Reproductive & Sexual Health Research via the School's online application portal;

and

2. submit a PIC Application form and TWO references to scholarships@lshtm.ac.uk

by the closing date of 23:59 (BST) on 29 May 2022.

Applicants should contact Lynda Clarke to discuss their application before the deadline: https://www.lshtm.ac.uk/aboutus/people/clarke.lynda