Real Estate Economics and Finance MSc
---

About the course
The MSc Real Estate Economics and Finance programme integrates current academic economic and financial analysis and research with an applied study of real estate markets.
Read more about this course
Loading...
---
Entry Requirements
Upper second class honours degree (2:1) or equivalent with background in economic analysis, and good analytical, quantitative and technical skills.

In exceptional cases, when a candidate has a very strong academic background in a related discipline but insufficient background in (micro-) economics, as a condition of admission candidates may be required to take an LSE summer school course in Intermediate Microeconomics and obtain a specified grade.
---
Where is London School of Economics and Political Science
---
Videos
---
Student Profile(s)
Tero Konttinen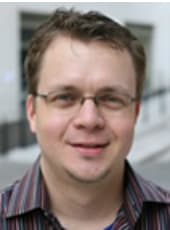 The programme contains a broad ambitious agenda to prepare students for the rigours of real estate profession all in a one-year masters programme. With students from around the world, one can learn about real estate practices from all corners of the globe.

Living in one of the world's great cities is one of the advantages of being at LSE. This and the school's highly regarded reputation in economics led me to choose the School. For my particular programme, it has given me the opportunity to be part of one of the most active property markets in the world and to have access to indispensable resources in the professional field.

Also, it caters to almost any interest one may have, whether it be recreational or cultural pursuits. There is always something to do through LSESU or in the community with the interesting and diverse friends that you meet along the way.

LSE and the real estate programme has allowed me to focus on my own personal development – pushed my intellectual boundaries to learn something that I had not previously experienced. The education at LSE will hopefully provide the basis in which I hope to link economics with property development and land use planning in some form, whether it be in professional practice or further academic pursuits. Additionally, the experience of being at LSE has expanded my horizons how to think about issues – not only with regard to my own professional programme but also the larger world picture.
Xiaolun Yu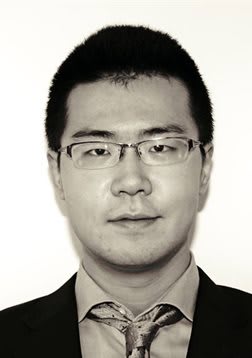 I chose LSE for the chance to study advanced real estate economics and get exposed to a world-class faculty and brilliant fellows.

My degree programme not only offers me rigorous academic training, but also gives me the opportunities to communicate with specialists from industry and academia. This experience has proven to be very valuable in my work in financial institutions, where I often deal with economic research and communicate with specialists of different backgrounds. I am currently an intern analyst at real estate research department, Huatai Securities.
Aniesha Kutowaroo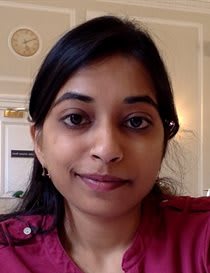 I decided to pursue a Masters degree in Real Estate Economics and Finance. I opted for the program as it offered a unique blend of theoretical and practical understanding of the workings of the urban economic processes and its relation with the real estate investment market. The topics are also taught by influential staff whose research and academic papers are highly valued and help shape policy processes.

My academic pathway has helped me differentiate myself in the workplace. At an early stage of my career, I have been involved in carrying out the feasibility study for the development of high profile governmental projects, for instance a new administrative city, a large-scale business and industrial park as well as inception of smart cities. Using knowledge accumulated during the course, I produce research reports and country analysis used by prospective investors and governmental stakeholders

LSE provides a platform for students to interact with leaders from all spheres of social, political and economic sciences through public lectures, mentoring schemes and networking sessions. In particular, I appreciated the mentoring scheme whereby I was matched with a highly experienced managing director of a leading independent research and advisory firm. Through regular meetings, I received interesting insight into the industry, which guided me in producing a highly relevant dissertation. As a testimonial of which, I was awarded the Investment Property Forum Postgraduate Dissertation award as well as the MSc Real Estate Economics and Finance Best Dissertation Prize. The academic staff also highly value the input of students and therefore, as course representative, I was encouraged to participate in the REEF Advisory Board chaired by Francis Salway.