Post Compulsory Education and Training (PCET) - PGCE
---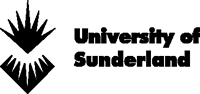 About the course
The PGCE in Post Compulsory Education and Training (PCET) is a professional teacher education programme that will qualify you to teach in the post compulsory education and training sector.
This PGCE PCET course is designed for graduates with degrees from a wide range of subjects, including those not widely taught in secondary schools (such as Sport Science, Health and Social Care and Dance). It will equip you with the necessary tools to teach adults and young people and give you the opportunity to share your knowledge in a way that helps others to fulfil their potential.
You will be assessed on your potential to learn and not your experience.
Read more about this course
Loading...
---
Entry Requirements
You will usually need a 2:2 (or above) honours degree from a UK Higher Education institution or an equivalent qualification and be deemed suitable to train to teach by the School of Education at the University of Sunderland.

You should also hold a GCSE grade C or above (or equivalent qualifications) in Mathematics and English. If you have studied for a GCSE which has a numerical grade then you will need to achieve a grade 4 or above.
---
Send an enquiry to University of Sunderland
Please correct the errors indicated below to send your enquiry
The information you submit to University of Sunderland will only be used by them or their data partners to deal with your enquiry, according to their privacy notice. For more information on how we use and store your data, please read our privacy statement.
Chat to a Student Ambassador
Our student ambassadors are the best people to tell you about what studying at University of Sunderland is like.

Chat to a student now
Where is University of Sunderland
---
Videos
---
Student Profile(s)
Adam Teasdale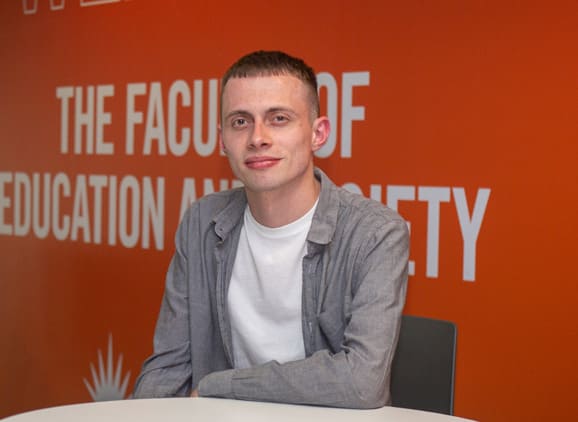 "Since completing my undergraduate degree, I had been working as a freelance musician. However, due to the Covid-19 pandemic, I had lost a lot of work and had no idea when things would pick up again. I began teaching a few one-on-one music lessons online and absolutely loved it. This made me realise I wanted to focus more on teaching, and so I began looking for a good PGCE course.

I looked at a lot of universities around the North East, but it wasn't until I attended an online Open Day that I made the decision that Sunderland was right for me. I had the opportunity to chat to the programme leader for the PGCE PCET. They answered all my questions and filled me with confidence that I was making the right choice.

There have been many favourite moments for me throughout the duration of the course, but the subject specialism sessions were amazing. It's been wonderful to chat with fellow student teachers from all backgrounds – I realised how important it is to learn from others and those sessions have been really beneficial when it comes to shaping my teaching.

During my placement, I was offered a job teaching music to SEND learners. Now I've finished my PCET, I will be continuing to work with these learners, as well as working with a teaching agency to provide music lessons and learning and curriculum support in schools. When I joined the PGCE PCET, I knew very little about teaching itself. Everything I have been taught, I now apply to my work on a daily basis – one thing in particular being classroom management and the expectations of learners.

My advice to anybody thinking of studying at Sunderland would be to try and attend an Open Day if you can. I think it's so important to get to know what you'll be studying and what you'll get out of your course. I discovered so much about becoming a teacher from the academic staff that I became more determined than ever. They listed all the opportunities I could undertake after graduating, which really opened my eyes and gave me a great sense of optimism

I have learned a lot during my time at the University. I came with the intention of making some major changes in my life and to branch out, and I have enjoyed every experience."
Emily Manson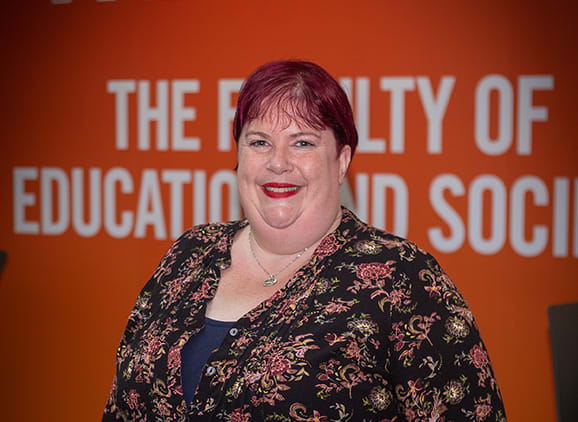 "I had just finished an undergraduate degree in Human Communication, with a view of working in speech and language, but I soon realised that this wasn't the right fit for me. Having completed placements within schools, I found that I was drawn to teaching – particularly the area of Special Education which I highly enjoyed and had a lot of experience of. I was keen to eventually get a job working within the prison service, as a high percentage of the prison population have undiagnosed SEND and I wanted the challenge of helping people turn their lives around. My desire to teach adults is what made me decide to study for the PGCE PCET.

I liked how the University felt when I came to visit, not just for the academic support but the pastoral care too. Coming from an old-fashioned university where I studied for my undergraduate degree, the modern feel of Sunderland was like a breath of fresh air.

I really enjoyed the collaborative aspect of the PCET course – we were encouraged to share our experiences throughout the year. There was a lot of practical work involved and assignments which helped us to develop our own teaching styles. My fellow students came from a wide variety of backgrounds, which meant that I learnt lots of tips and techniques to incorporate into my individual teaching practice.

I'm about to start working for a company that teaches in prisons and I will be specialising in functional skills, but also have the opportunity to help teach a diverse range of other subjects, which is exactly what I wanted to do before I started the course. The psychological and sociological aspects of learning that were taught on the PGCE PCET will undoubtedly be very useful in my role. My learners have complicated histories and understanding the barriers they have faced and continue to face, really helps me with my approach to teaching them.

Through the support and encouragement of my fellow students, my tutor and my placement mentor, I have grown so much and now feel ready to start my new career. I have also just secured a place on the MA SEND to expand on my knowledge – I never would have thought I could do a masters degree before starting this course but now I know, the sky is the limit."
Courtney Newburn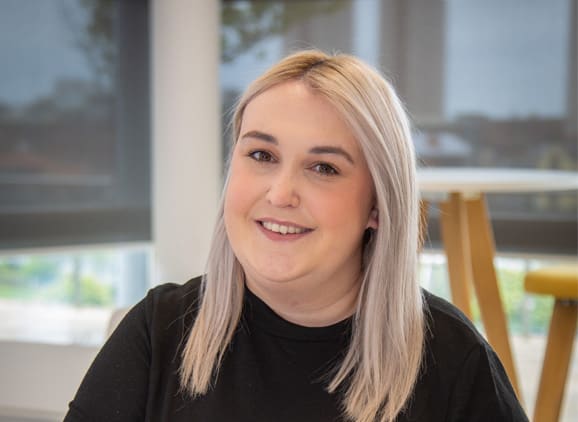 "I had previously studied for both a BSc and MSc in psychology at a different university, but when I completed my masters, I still couldn't figure out what I wanted to do next. I'd always considered teaching, but I wasn't sure which area I'd like to specialise in. After doing some research, I decided I'd like to teach within the Further Education sector and I applied for the PGCE PCET course at the University of Sunderland.

My favourite part of the course has changed as it's progressed. To start with, I really enjoyed the centre-based sessions held at the University, which helped me learn the theory behind teaching and how to develop my own pedagogy. Now, I would say my favourite element of the course is my placement, which I'm completing at Sunderland College.

I'm due to graduate soon and my career has already progressed considerably. I've managed to secure a permanent, full-time job based within a Further Education college as a teaching lecturer in health and social care. Now I can pursue the career I've always wanted and continue to enhance my professional development along the way. I'm now confident of my own capabilities and know that I can achieve my goals as long as I remain motivated.

While I was on the fence at first and couldn't fully envision myself as a teacher, it's important to remember that these feelings are normal and most students enrolling on this course haven't taught before either. The point of the course is to teach you the required theory and practical skills needed to go on to teach yourself, so you'll be fully prepared when you graduate.

I would describe my experience of studying at Sunderland as a rollercoaster ride. I was nervous and excited at the beginning and there were plenty of ups and downs along the way, however my journey on the PCET course has gone from strength to strength. I've ended up finding a new passion for a subject, changing from psychology to a specialism in health and social care. Better still, I've already landed myself a teaching job, and I'm forever thankful for all the support I received which has undoubtedly contributed to my success."
Scholarships
£1,000 tuition fee reduction for international postgraduate students.
Value of Scholarship(s)
£1,000 tuition fee reduction
Eligibility
All international students studying on-campus undergraduate and postgraduate courses.
Application Procedure
Contact: student.helpline@sunderland.ac.uk / 0191 515 3000
CARE EXPERIENCED STUDENTS

1. Care Leaver status - (on 1 September of your year of entry)
You must be aged under 25, a home student studying full time, undergraduate course or full-time taught Post Graduate programme and at least one of the following: spent 13 weeks or more in the Care of the Local Authority between your 14th and 16th birthday, were privately fostered until the age of 16, were 'looked after' until you were subject to a Special Guardianship Order.

2. You must be a (i) full-time undergraduate student or full-time postgraduate student on a taught programme.
You must be anyone who is aged 25 or over by 1 September 2019 and applying for, or currently studying, full-time at the University of Sunderland. You must be either studying for an undergraduate degree (includes Foundation degrees, Extended degree programmes and Top-Up degrees) which will start in 2019, applying for, or currently studying, a full-time University of Sunderland postgraduate degree.

ESTRANGED STUDENTS

1. Estranged students - (on 1 September on your year of entry)
Studying a full-time, undergraduate or taught postgraduate course, UK (Home) student, you are irreconcilably estranged from both parents/carers.

This means that either: You have had no contact at all with your parents/carers for at least 12 months and this is unlikely to change OR
You can demonstrate on other grounds that you are irreconcilably estranged from your parents (e.g. in exceptional circumstances, or assessed as independent by Student Finance England or by a local authority because you are estranged from both parents/carers).

2. You must be a full-time undergraduate or full-time postgraduate taught programme student.
You must be aged 25 or under by 1 September 2019. And either:
a) Applying for, or currently studying, a full-time University of Sunderland undergraduate degree (includes Foundation degrees, Extended degree programmes and Top-Up degrees) which will start in 2019.
b)Applying for, or currently studying, a full-time University of Sunderland postgraduate degree.

*You must be a 'Home' student
If you are classed as an 'EU' or 'International' student, you are not eligible for this scholarship.

*If you are applying for or studying one of the following courses then you are not eligible for this scholarship:
• Continuous Professional Development (CPD) course.
• English for Academic Purposes (EAP) language course.
• PHD students
Value of Scholarship(s)
£2,000 cash scholarship for each year of study (including placement year) for care experienced or family estranged students.
Eligibility
For full-time home undergraduate and postgraduate students under the age of 25 on 1 September 2019 for care experienced or family estranged students.
Application Procedure
If you indicate that you are a Care Leaver on your UCAS application form you will automatically be sent a letter and an application form, once you have an unconditional offer with us. This is usually at the end of August. Alternatively, if you inform us that you are an Estranged Student via online enrolment you will also automatically be sent a letter and an application form.

For students who apply directly/via clearing, if they inform us during online enrolment that they are care experienced or estranged we will send them an email outlining how to apply.

We will request confirmation from local authorities or Student Finance England of your eligibility for this Scholarship. If you choose not to disclose your care experienced or estranged status at enrolment stage you can inform the Access to Higher Education team directly by emailing care.contact@sunderland.ac.uk.

You may apply for this Scholarship at any point throughout your course; however, payments will not be backdated for previous years' study. If you are eligible for the We Care Scholarship you may also qualify for an additional support package.