Politics and Communication MSc
---

About the course
MSc Politics and Communication offers an intensive, year-long exploration of the relations between politics, media and communications.
It aims to give you an advanced understanding of theoretical and applied knowledge in the intersecting fields of politics and communication research. It provides you with the flexibility to pursue particular topics of interest in the fields of media, politics and communication, culminating in an independent research project in politics and communications. The programme is ideal preparation for research work and employment in media, politics, communication and related fields.
Read more about this course
Loading...
---
Entry Requirements
Upper second class honours (2:1) degree or equivalent in social science, or degree in another field with professional experience in the media and communications field. Exceptionally, professional experience alone.

Competition for places at the School is high. This means that even if you meet the minimum entry requirement, this does not guarantee you an offer of admission.
---
---
Where is London School of Economics and Political Science
---
Videos
---
Student Profile(s)
Kara Dunford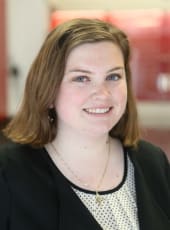 I was particularly attracted to the in-depth examination of theory behind the world of political communication offered by the MSc Politics and Communication. With a faculty boasting research on just about everything from civic engagements to protest movements to children and the internet, I've also gained a diverse perspective of the field. The department are really interested in the development of their students, in particular by encouraging each one of us to pursue personal research interests in our coursework. For my programme, it has been amazing to be at the centre of media, politics, and power and to take advantage of the plethora of opportunities this affords me.
Christian Burke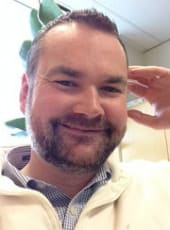 I chose the Politics and Communication programme at the LSE because it bridged the gulf between public policy and communications. As a public service professional I find it difficult to pursue policy initiatives without thinking about the role of communication and media. Additionally, how citizens deliberate is a key function that government must consider. As such, developing a deep theoretical understanding of communications as it pertains to public policy and political engagement was the driving force behind my decision to pursue my degree. I specifically chose the LSE because of its international character and multi-disciplinary approach to education. I also felt that have a broad international perspective would nicely complement my undergraduate education from two Canadian universities.
Sarah Freytag-Traut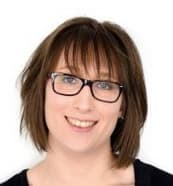 I chose LSE because of the School's reputation, the content of my degree, which I thought would push my career in the right direction and the professors in the Department of Media & Communications ; they are all very competent and experts in their fields. LSE offered me a unique studying and human experience. I always felt intellectually stimulated, heard great lectures and talks, and made great friends. In short, I've never regretted studying there (or maybe just during exam time!)
Scholarships
The School recognises that the cost of living in London may be higher than in your home town or country, and we provide generous scholarships each year to home and overseas students.

LSE makes available over GBP 15 million annually in financial aid for its students. Around one quarter of our graduate students receive financial support from the School.

At master's level, the value of support given by LSE ranges in value from 10 per cent of the tuition fee to a full fees and maintenance award.

This programme is eligible for needs-based awards from LSE, including the Graduate Support Scheme, Master's Awards, and Anniversary Scholarships.

Selection for any funding opportunity is based on receipt of an offer for a place and submitting a Graduate Financial Support application, before the funding deadline.

In addition to our needs-based awards, LSE also makes available scholarships for students from specific regions of the world and awards for students studying specific subject areas.

Find out more about our financial support.