Politics and Communication MSc
---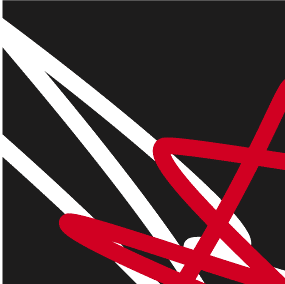 About the course
MSc Politics and Communication offers an intensive, year-long exploration of the relations between politics, media and communications.
Read more about this course
Loading...
---
Entry Requirements
Upper second class honours (2:1) degree or equivalent in social science, or degree in another field with professional experience in the media and communications field. Exceptionally, professional experience alone.

Competition for places at the School is high. This means that even if you meet the minimum entry requirement, this does not guarantee you an offer of admission.
---
Where is London School of Economics and Political Science
---
Videos
---
Student Profile(s)
Larissa Brown
Before I came to LSE I was running an environmental NGO in Australia and I was frustrated by how difficult it was to discuss climate change within the current political environment. I wanted to take some time out to get a deeper understanding of the problem and find new solutions. LSE has a strong reputation for teaching political communication in a style that is grounded in both theory and practice.

I'm not sure if I should admit that this influenced my choice in coming here, but my favourite fictional president, Jed Bartlett from the West Wing also studied at LSE!

At LSE I loved the level of access we had to key political players. After a term of political communications theory I took a course on how to run political campaigns which was taught purely by guest speakers. We had the campaigns and communication director of each of the major British political campaigns come in for two hours and give us an 'off the record' insider account of how the 2010 election campaigns went and their ideas on the future of campaigning.

I was also surprised at the amount of time lecturers gave students. In one of my courses there were only four students and we were given a lot of support when navigating complex theories. My thesis supervisor was fantastic and really pushed me to aim high, bringing academic rigour to my research questions.

In an attempt to calm down students worried by exams, the LSE Students' Union recently organised a petting zoo on campus. Seeing donkeys, pigs, goats and bunnies lounging around in central London made me laugh and certainly reduced my stress levels!

Being in London opened up a lot of new opportunities for me. I joined a group which led to me being asked to participate in and speak at the World Economic Forum (WEF) in Davos. As part of the WEF, I was invited to have afternoon tea at Buckingham Palace and a few weeks later the Queen came to visit the hall of residence I was living in!

I was warmly invited into the sustainability and advocacy community of London and became close to many leaders in my field. My friendship group here spans 30+ nationalities and I know that many of these friendships will last long beyond this year.
Kara Dunford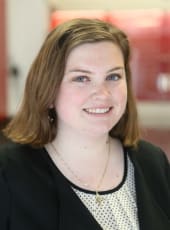 I was particularly attracted to the in-depth examination of theory behind the world of political communication offered by the MSc Politics and Communication. With a faculty boasting research on just about everything from civic engagements to protest movements to children and the internet, I've also gained a diverse perspective of the field. The department are really interested in the development of their students, in particular by encouraging each one of us to pursue personal research interests in our coursework. For my programme, it has been amazing to be at the centre of media, politics, and power and to take advantage of the plethora of opportunities this affords me.
Christian Burke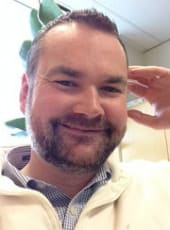 I chose the Politics and Communication programme at the LSE because it bridged the gulf between public policy and communications. As a public service professional I find it difficult to pursue policy initiatives without thinking about the role of communication and media. Additionally, how citizens deliberate is a key function that government must consider. As such, developing a deep theoretical understanding of communications as it pertains to public policy and political engagement was the driving force behind my decision to pursue my degree. I specifically chose the LSE because of its international character and multi-disciplinary approach to education. I also felt that have a broad international perspective would nicely complement my undergraduate education from two Canadian universities.
Sarah Freytag-Traut
I chose LSE because of the School's reputation, the content of my degree, which I thought would push my career in the right direction and the professors in the Department of Media & Communications ; they are all very competent and experts in their fields. LSE offered me a unique studying and human experience. I always felt intellectually stimulated, heard great lectures and talks, and made great friends. In short, I've never regretted studying there (or maybe just during exam time!)