About the course
Political sociology is a subject with a long and distinguished history and a thriving contemporary debate. The MSc Political Sociology is designed to look beneath the day-to-day controversies of politics in order to explore the underlying forces that either promote or retard political and social change.
Read more about this course
Loading...
---
Entry Requirements
Visit the websie for full details.
---
---
Where is London School of Economics and Political Science
---
Videos
---
Student Profile(s)
Tom McClean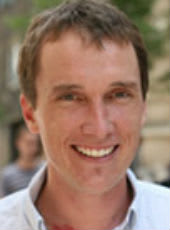 I'm interested in politics in the broadest sense: what are the bases of power in our society, how are they negotiated, and how is power exercised? The Political Sociology course covers exactly this field, rigorously and in a lot of depth. It's a lot of work, but I'll come out knowing a lot more than I did, and with a much clearer idea how to analyse and argue these sorts of questions.

I chose LSE for its reputation and focus on the social sciences. This focus makes it easy to delve right into individual subjects, while also ensuring a coherent programme of study which matches your own interests, even if the individual subjects come from different departments. It's a hot-house environment here: a little corner of London packed with people who are passionate about understanding human society or about sharing what they've already discovered. LSE's reputation internationally means that every class is full of intelligent, knowledgeable people with an incredible range of experience. I've learned at least as much from my fellow students as I have from the actual programme.

After my MSc, I want to do a doctorate at LSE in the same field. In the long term, I'd like to work in academia and the public service, but I'm trying not to plan things too precisely yet. After all, the whole point of studying is to open up new possibilities.

Scholarships
The School recognises that the cost of living in London may be higher than in your home town or country, and we provide generous scholarships each year to home and overseas students.

LSE makes available over GBP 15 million annually in financial aid for its students. Around one quarter of our graduate students receive financial support from the School.

At master's level, the value of support given by LSE ranges in value from 10 per cent of the tuition fee to a full fees and maintenance award.

This programme is eligible for needs-based awards from LSE, including the Graduate Support Scheme, Master's Awards, and Anniversary Scholarships.

Selection for any funding opportunity is based on receipt of an offer for a place and submitting a Graduate Financial Support application, before the funding deadline.

In addition to our needs-based awards, LSE also makes available scholarships for students from specific regions of the world and awards for students studying specific subject areas.

Find out more about our financial support.