Political Economy of Late Development MSc
---

About the course
Ask LSE
Drawing in the research expertise and practical experience of the Department of Economic History and the Department of International Development, this joint programme provides you with a unique opportunity to combine the study of the processes, policy and practice of contemporary development with the study of long-run global processes of growth and divergence.
Read more about this course
Loading...
---
Entry Requirements
Upper second class honours (2:1) degree or equivalent in social science or humanities.

Competition for places at the School is high. This means that even if you meet the minimum entry requirement, this does not guarantee you an offer of admission.
---
---
Where is London School of Economics and Political Science
---
Videos
---
Student Profile(s)
Andre Rainho das Neves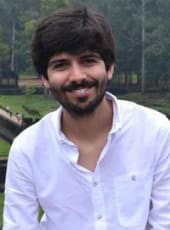 After graduating from Law School in Brazil, I went to LSE to further my knowledge in development economics. My main academic interest has long been the interaction between institutions and economics, and I thought the MSc in Political Economy of Late Development would help me broaden my analytic skills and my knowledge in economics. It did just that.

My career path has developed as planned so far. In the future, I would like to pursue an academic career and leave the practice of law. In my current job, my day-to-day responsibilities involve substantial team work, analytical skills and paying attention for detail. All these skills were significantly improved during my time at LSE.

The reasons that I chose LSE and my degree were: the field of study, the amazing international and cosmopolitan environment of LSE; and the wonders of living in London. I would encourage current LSE students to make the most of all the facilities which it has to offer.
Balder Vestad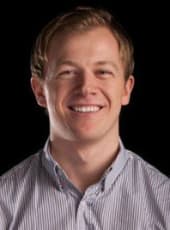 My advice from my career so far would be: If you don't know what you would like to do, go for a broad position that gives you complementary skills to those you already have. Don't be afraid to apply for positions you might think you won't get – you never know what they're looking for, and LSE has a very strong name.

An interest in economics, politics and development made me choose my LSE programme. LSE's reputation as a great school with good teachers and motivated and smart students was attractive. A lot of employers seem to be impressed when they see that you have a master's degree from LSE. Perhaps the network might come in handy later. I thoroughly enjoyed my time at LSE – the school, the teachers, the city, my fellow students helped make the year a great experience! I learned a lot that I have benefitted from since.
Scholarships
The School recognises that the cost of living in London may be higher than in your home town or country, and we provide generous scholarships each year to home and overseas students.

LSE makes available over GBP 15 million annually in financial aid for its students. Around one quarter of our graduate students receive financial support from the School.

At master's level, the value of support given by LSE ranges in value from 10 per cent of the tuition fee to a full fees and maintenance award.

This programme is eligible for needs-based awards from LSE, including the Graduate Support Scheme, Master's Awards, and Anniversary Scholarships.

Selection for any funding opportunity is based on receipt of an offer for a place and submitting a Graduate Financial Support application, before the funding deadline.

In addition to our needs-based awards, LSE also makes available scholarships for students from specific regions of the world and awards for students studying specific subject areas.

Find out more about our financial support.