About the course
Read more about this course
Loading...
---
Entry Requirements
Upper second class honours (2:1) degree or equivalent in any of the social sciences, including politics, economics, European studies, contemporary history or international relations.

In exceptional cases, strong candidates who do not have the appropriate academic background may be required to take a specified related LSE summer school course and obtain a specified grade as a condition of admission.
---
Where is London School of Economics and Political Science
---
Videos
---
Student Profile(s)
Nina Peacock
I chose LSE for its status as an internationally recognised university and for its one-year graduate programme, as opposed to the US two-year MA system. The MSc in European Political Economy was an ideal progression from my undergraduate studies, which focused on international relations, economics, and the European Union. Additionally, LSE's location in the UK, which is typically seen as a bridge between US and European relations, made it a compelling place to pursue European studies. I love studying at LSE because of its cosmopolitan campus and the diversity of its student body.

Pursuing this MSc made me realize that I would love to become an academic, hence I will pursue a PhD. Before beginning a PhD program, however, I will work for at least a year in the policy field, whether in government or a think tank or both. My 20-year plan is to be a "revolving door" academic that goes in and out of policy-making and academia.

Cecile Ortlieb
I completed my MSc in European Political Economy from the London School of Economics' European Institute in 2007.The inspiring professors at the European Institute revealed fundamental aspects of the raison d'etre of the European Union and the intentions behind its creation. Their knowledge of the political economic dynamics in Europe informed before its time the roots of the economic and political crisis we have recently witnessed. In 2007 climate change issues were brought under the economic light by Sir Nicholas Stern. In this light I wanted to understand the role Europe can play in providing sustainable solutions and support to those nations seeking solutions to climate change and establishing a sustainable path. I focused my dissertation on the energy sector and the development of renewable energy use in Europe by highlighting the political economic framework environment shaping energy policy. Together with a small team I then contributed to the launch of the Prince of Wales Rainforests Project. We established a multi-stakeholder dialogue that could enable private public sector partnerships focusing on economic solutions addressing deforestation in the tropical rainforests. I joined Kimberly Clark in 2008 to act as a sustainability adviser. I am now leading the strategy and stakeholders engagement for sustainability in emerging and developing markets for Kimberly Clark. In my spare time I like to support and learn from charities and social entrepreneurs delivering positive social, economic and environmental innovation where needed.

Outi Ruusuvirta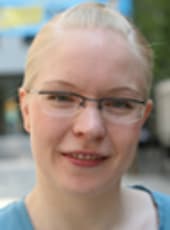 I like the wide variety of courses from which one can pick and choose to tailor the programme to suit one's own interests and needs.

Whilst the academic record, world class researchers and lectures and the superb library at LSE were among the key determinants when I was choosing a university for my Master's, the type of people that LSE attracts was also a consideration. You can have the cleverest and most ground-breaking ideas in the world, but if there aren't people around you that you can discuss them with, and be challenged and supported by, there's not much to it.

I find the general atmosphere at LSE inspiring. In seminars, there's a real debate and discussion and when you see others working hard, it inspires you to try even harder, too. But it's not only the academic side of things, we have a very nice group of people in my MSc programme and we do lots of things together outside studying; weekly pub night on Wednesdays, almost every weekend somebody organises a party or a get-together etc.

I'm very grateful to those academics who despite their busy schedules have been happy to listen to my ideas and help develop them. As I am considering doing a PhD, this kind of informal interaction has certainly helped me.
Michelangelo Bruno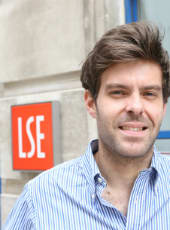 LSE is an incredible institution. The environment is extremely multicultural and stimulating. I strongly believe that what really makes the difference is the overall environment not just the concepts you learn by taking the courses. I wanted a relevant international experience and I couldn't have expected anything better than this. I had the opportunity to build long lasting friendships with people from all over the world. Furthermore, LSE broadened my perspectives.

The most important skill I acquired during this experience is to formulate solid arguments grounded on data and economical reasoning. Having an economic background, I learned how difficult it is making the decision to implement a particular policy. During one presentation at the beginning of the year I was impressed by a quote from a professor: "In social sciences it is difficult to work out a clear answer to some problems. In contrast with a physic that studies 'natural phenomena', the social scientists have to deal with human beings".

During the MSc Political Economy of Europe programme I also had the opportunity to deepen my knowledge of relevant issues that are currently being debated among economists and policy makers, such as the fragility of the EMU, the changing nature of European Welfare States and the need for European Social Policy to address new challenges.

I hold a Masters in Accounting, Financial Management and Control and I already have some working experience. I chose this subject at LSE for the prestige of the School and because I wanted to expand my knowledge in this specific area. I want to work in the Central Banking sector and have successfully secured a job at the European Central Bank. This July I will move to Frankfurt to begin this new adventure.
Anne Steinhoff
I can still recall the study-intensive but international and welcoming atmosphere that I felt from the first moment being on campus while attending a public lecture with my school class some years ago. This experience made LSE my first choice when applying for a master degree. I chose the Political Economy of Europe degree because for me the EU has always been an exciting institution. Considering all the current issues and crises, there are plenty of reasons to study the EU. This year has taught me not to take conventional views for granted and to be confident about challenging existing views. After undertaking an internship at the BBC, I am planning to apply for employment in their business affairs department.
Julia Walschebauer
It is hard to describe what I appreciate the most about studying Political Economy of Europe at the European Institute: whether it is the close contact with internationally recognized professors inside and outside class, the amazing speakers coming to the Institute every Monday and Friday afternoon, the specialized career advisors giving us valuable tips for our next step after the LSE or the international active student community, always ready to debate the topics of our course around a drink. On top of all that, I was so lucky to get elected as President of the LSESU European Society, which allowed me not only to organise study related debates, visits and events but also to get close contact with people from other programs and even universities. All those special experiences is what makes LSE truly unique to me. And if I can give you one advise: do seize all the opportunities offered to you because this one year will pass by more quickly thank you think!
Timo Klein
After finishing my Bachelor programme in Economics, I felt that I was missing an essential multidisciplinary part of my education. The MSc Political Economy of Europe at the LSE offered me precisely this: a multi-angled approach to European political and economic developments and contemporary issues. The vibrant academic climate at LSE further supported my personal and intellectual developments. The pro-active and supportive team of lecturers and support staff, as well as a wealth of public lectures and other events, allowed me to get the most out of my year at LSE. I was surprised by the dedication shown by the staff in supporting you all the way – often causing the one-on-one meetings with teachers turning from 15 into 50 minutes, because they genuinely wanted to make sure that you are helped with the questions that you had. Lastly, the supportive attitude among fellow students was for me one of the most valuable assets this year. A serious dedication to our studies allowed us to support each other along the way, while frequent social events during the evenings and weekends allowed us to relax and make the many friends that we have made this year. I believe that this genuine 'work hard, play hard' atmosphere is one of the things that makes a year at LSE so unique. The LSE has truly been an eye-opening experience that I can recommend to everyone without any reservations. Next I will go back to the Netherlands to start a two-year research programme in Economics, equipped with the knowledge and experience that I have gained at LSE – an experience that I have come to believe to be indispensable.