Philosophy of the Social Sciences MSc
---

About the course
Anthropology, economics, geography, political science, sociology – you already know what the social sciences are. But how do they work? What makes them special?
Read more about this course
Loading...
---
Entry Requirements
Upper second class honours (2:1) degree or equivalent in any discipline. You should also demonstrate a considered interest in the area covered by the MSc.

Competition for places at the School is high. This means that even if you meet the minimum entry requirement, this does not guarantee you an offer of admission.
---
Where is London School of Economics and Political Science
---
Videos
---
Student Profile(s)
Kamilla Buchter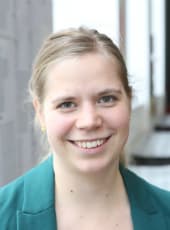 I joined the LSE MSc Philosophy of the Social Sciences because I believed the programme was a unique opportunity to learn how to use philosophical tools to criticise and strengthen economic theory. After graduating I can honestly say that I was right; but I can also add that studying at LSE gave me a lot more than the knowledge of how to combine Philosophy and Economics.

The thing I enjoyed the most about studying at LSE was the social and academic environment I encountered on campus. The students and staff were all extremely friendly and helpful, and even though I did not know anyone when I moved to London, I never felt lonely during my year of study. As a student at LSE you are also invited to participate in research seminars and conferences in the Department. This means that you will have the opportunity to listen to some of the latest research in philosophy of the social sciences.

Whether or not you want to pursue a career in academia, studying at LSE will not be a waste of time. The careers service provides every student with all they need in order to find a job, and if you want to pursue an academic career, my experience is that the teachers are extremely willing to help and to discuss your ideas and projects.
Sven Gerst
Joining LSE in order to pursue the MSc Philosophy of the Social Sciences has not only been a challenging, inspiring, and deeply enriching experience, but also excellent preparation for my subsequent doctoral studies. The combination of coursework and individual research within the MSc programme has enabled me to gain knowledge and insights into a wide array of topics, from economics to moral and political philosophy, while at the same time learning how to apply rigorous philosophical analysis. Coming from an economics background, the steep learning curve facilitated by the combination of weekly lectures and seminar discussions as well as the low student-to-teacher ratio has provided me with the unique opportunity to be brought up to speed in almost no time. Moreover, the stimulating environment within the department and the university itself offers students a wide range of extracurricular activities to choose from, such as public lectures held by leading academics from all over the world and various society activities.

The mandatory dissertation seminar has been of particular value to me in developing and designing my own research project. Being challenged by professors and fellow students in a conference-style presentation at the end of the year has been an excellent preparation for my future work in academia. In fact, my MSc dissertation on individual moral responsibility within the realm of global capitalism has led to the final research proposal for my PhD studies.

Even after finishing my degree at LSE, I have received plenty of support from professors and staff. In particular, I am thankful to Mike Otsuka, Gabriel Wollner, and Alex Voorhoeve for their guidance. They have provided me with helpful feedback on my writing sample and personal statements, as well as important advice during the crucial stages of the admission process.

After being lucky enough to have received several offers, I ultimately decided to join the Political Economy Department at King's College London to pursue doctoral research on matters of global distributive justice — a topic I developed a passion for and became very much engaged in during my time at LSE.