Organisational and Social Psychology MSc
---

About the course
Our MSc Organisational and Social Psychology (OSP) is a world leading master's degree programme. It addresses, at its core, the interface between social psychological processes and organisational systems, and how these shape the performance and well-being of individuals and institutions.
Read more about this course
Loading...
---
Entry Requirements
Upper second class honours (2:1) degree or equivalent, with a considered interest in the area covered by the MSc.

Competition for places at the School is high. This means that even if you meet the minimum entry requirement, this does not guarantee you an offer of admission.
---
---
Where is London School of Economics and Political Science
---
Videos
---
Student Profile(s)
Alvaro Figueredo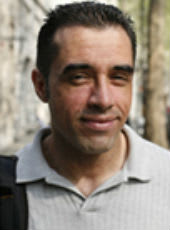 When I chose LSE to do my master's, the programme content suited perfectly what I was looking for for my professional development – allowing me to study psychology without having a previous degree in it. The mix of social and organisational psychology in my MSc is simply fascinating. It allows you to develop professionally either in the social space or working with organisations. In addition to that the comradeship of such a culturally diverse group of people makes the programme absolutely fantastic – getting to know people from other countries is a life changing experience. I also love having the freedom to adapt the programme to my personal needs by taking the options that I find most interesting, even from other departments; the speakers that come to talk about interesting topics; the quality of the research, and finally, the approach to social problems is so important, the social construction of change instead of an individualistic approach. LSE has helped me to develop in a number of ways: Firstly, learning about top class research; Secondly, I am now part of the team of researchers of the Incas Project, in which LSE is a participant. It allowed me to gain access to key contacts, and professional opportunities that otherwise could not have happened. LSE made that possible. Once I complete my MSc I will look for a job, and in the future I am planning to come back to LSE to pursue a PhD. I have plans for the future to become an independent consultant with all that I have learned at LSE.


Maitreyee Patki

Being in London and at LSE, was definitely was one of the best experiences of my life. Studying at LSE was a dream come true, more for my parents than me! I had met an alumnus from LSE during my undergraduate days and I remember being very impressed with her, her field of work and her academic background. It inspired me to take the same route.

Being an international student in London was a very enriching experience. Other than the fact that it has made me a lot more confident and independent, it also made me aware of cultural differences and taught me to not evaluate all with the same lens. The LSE brand name in itself is an impressive one. It is a great conversation starter when speaking with employers and it establishes you as a superior candidate instantly, giving you a clear edge over others.


Lorena Carrasco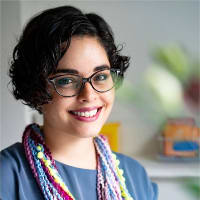 The LSE teaching method is unique because it challenges you to critically think for yourself and take ownership of your career. My professors were top academics and practitioners that facilitated vigorous discussions, but I was responsible to read, reflect and develop an opinion of my own. Studying at the LSE gave me access to the largest Social Science Library in the world and a network of experts that was also decisive to conduct high-quality research. In my dissertation, I explored the identity transition of working mothers and provided practical recommendations for women and organisations to thrive. This not only granted me a distinction grade but, above all, became the foundation of my own business. I never imagined myself as an entrepreneur but being in such a diverse and intellectually stimulating environment like the LSE, sharpened my curiosity to understand the roots of inequality in the workplace and equipped me with the tools to help women accelerate their career growth. This experience broadened my understanding of what I can achieve and convinced me that I can contribute to social change on a global scale.

My experience in 3 words: Stimulating, Transformative, Inspiring.
Sarah Kate L'Heureux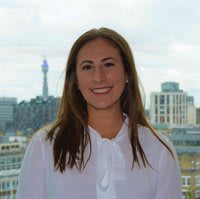 Why did you choose the course/LSE?

I chose the Organisational and Social Psychology MSc because I wanted to gain a more comprehensive understanding of human behavior in the workplace. This program educates students on both academic literature and theory, as well as how to apply these concepts in realistic situations that occur in organizations.

What has been the highlight of your LSE experience?

I think the highlight of my experience at LSE has been the seminar discussions and extensive conversations held outside of the classroom about course content. It has been incredibly impactful to hear the perceptions, thoughts, and reflections my colleagues have towards material taught in lectures.

How are you planning to use your degree for your future career?

I plan to use this master's degree as I pursue a career in human development consulting and later in my pursuits for a PhD. program in organizational psychology.

Sum up your experience in 3 words: Rigorous, inspiring, and rewarding
Sai Kalvapalle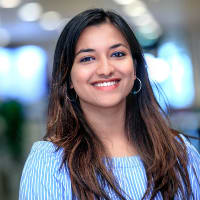 Coming out of an undergraduate programme in Psychology where I independently enjoyed social psychology and industrial/organizational psychology, the OSP programme seemed like the ideal specialization, housed in a rigorous social scientific institution of LSE and the exhilarating & diverse city of London! It's hard to name a single highlight of my LSE experience, but one memorable one is our Departmental trip to Cumberland Lodge, where we participated in discussions, debates, socials, and relaxing walks in Windsor Great Park. Based on my training at LSE, I am now in a PhD programme, investigating the relational dynamics in organizational life. In sum, my LSE experience was open, stimulating, and challenging.
Melissa Nassimiha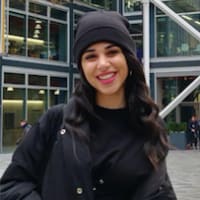 Why did you choose the course/LSE?

During my Bachelor's degree in Criminology & Psychology, I fell in love with the Organisational Psychology module and I decided to do a Master's to specialize in that field. I applied to LSE because I knew that it was one of the leading universities in the world: its unique teaching approach based on research and independent thinking it's what convinced me.

What has been the highlight of your LSE experience?

The movie night where we watched "Fight Club" with snacks and drinks and did a post-modernist analysis of it afterwards. This is just an example, but all the professors organised some unique activity that strengthened our professional and personal relationship with them.

How are you planning to use your degree for your future career?

3 months prior to the completion of my Master's I've started working as a data analyst in an amazing Organisational Intelligence start-up called Temporall that combines AI and human minds to give leaders the clarity they need. This degree gave me the tools that allow me to be part of something innovative and exciting.

Sum up your experience in 3 words: Academia is cool
Scholarships
The School recognises that the cost of living in London may be higher than in your home town or country, and we provide generous scholarships each year to home and overseas students.

LSE makes available over GBP 15 million annually in financial aid for its students. Around one quarter of our graduate students receive financial support from the School.

At master's level, the value of support given by LSE ranges in value from 10 per cent of the tuition fee to a full fees and maintenance award.

This programme is eligible for needs-based awards from LSE, including the Graduate Support Scheme, Master's Awards, and Anniversary Scholarships.

Selection for any funding opportunity is based on receipt of an offer for a place and submitting a Graduate Financial Support application, before the funding deadline.

In addition to our needs-based awards, LSE also makes available scholarships for students from specific regions of the world and awards for students studying specific subject areas.

Find out more about our financial support.