National Award for SEN Coordination (NASENCO)
---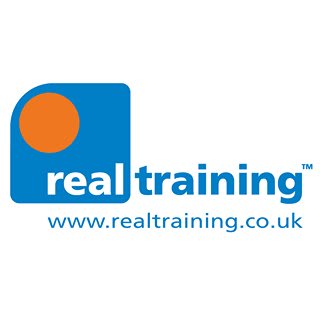 About the course
'As a new SENCO this course was essential. I now have a greater understanding of the legislation behind the SEND provision we have today. It has enabled me to systematically evaluate and review all the elements of our SEND provision in school. I also have a clear action plan for the coming year in light of everything that I have learnt.'
Kristina Barr, SENCO
'The best online learning platform I have ever experienced. Tutor support is friendly, professional and fast. Modules are well structured and really do lead to improved levels of confidence and better outcomes for students.'
Anthony Collins, SENCO
How will you benefit?
Add real value to your
Read more about this course
Loading...
---
Entry Requirements
You will need to have completed an undergraduate degree and you should either have Qualified Teacher Status (QTS) or Qualified Teacher Learning and Skills (QTLS) status.
---
Fees
We offer a flexible range of fees to suit your finances:

Single payment of £2,295 + VAT.
Three monthly instalments of £790 + VAT.
Ten monthly instalments of £242 + VAT.
Send an enquiry to Real Training (Education)
Please correct the errors indicated below to send your enquiry
The information you submit to Real Training (Education) will only be used by them or their data partners to deal with your enquiry, according to their privacy notice. For more information on how we use and store your data, please read our privacy statement.
Where is Real Training (Education)
---
Videos
---
Student Profile(s)
Priya Shah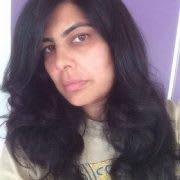 On both a personal level and a professional level, acquiring an M.Ed in SEND after 22 years as a teacher has really raised my confidence in general, whether it be listening for the sake of listening to gain all perspectives of an idea or argument, or responding after critically analysing the information.

The online platform was easy to use and the readings and videos were relevant to my work, thus the experience of learning was pleasant and interesting yet very rigorous. The amount of work to be done was vast but manageable once one gets organized.

I have used the skills of administering standardized tests and writing reports for external exam boards from the CPT3A course and the students have thus benefitted from exam access accommodations.

I have utilized the knowledge and skills from the NASENCO course for my role as the Learning Support Case Manager of grade 11 and 12 and as the untitled team leader of our Learning Support department in the high school and work very closely with the Student Support Services Coordinator of the school as well as the grade level leaders who manage the Response to Intervention framework.

The Social, Emotional Learning course was a great learning experience and the knowledge gained has enhanced my skills as a teacher and advisor. It has been particularly useful in these unusual times of COVID-19 when we went virtual.

The Enquiry-based research module was excellent as I got exposure to action research and got to investigate the efficacy of an online math intervention in terms of raising mathematical resilience of students with needs in an international setting using the RADIO framework. This has helped me as a co-teacher in math classes.

My personal goal next academic year is to develop Social Emotional Learning in all my work in school, especially as we return to the school building on September 1st after the virtual learning environment since March 23rd. I have already started a virtual Meditation course for students for our optional summer school. As a lifelong learner, I am learning more and more about meditation and how it helps both professionally as a teacher and in my personal life as well.


Emma Gray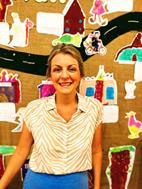 Emma is currently the Learning Support Teacher in an international private school in Singapore, working mainly across Key Stage One. She has special interests in social, emotional communication and profiles consistent with ASD traits. Emma completed the NASENCO qualification with us at Real Training in 2020. Here is what she had to say about her time studying with us.

My tutor was incredibly supportive when I requested extensions partway through the course. Feedback has been positive and constructive and this has motivated me to do better and develop further. My questions were always responded to in a timely manner, no matter how obtuse they seemed! I especially enjoyed being a part of the forums, collaborating and discussing issues linked to SEND globally, with a diverse group of delegates was a very worthwhile and enlightening experience.

Completing the NASENCO course has enabled me to feel confident about the provision that I am organising in my setting. I have acquired the knowledge and skills necessary to liaise between class teachers, parents and external specialists in order to better support pupils with SEND. The course involved Applied Practice tasks which gave me the opportunities to apply new learning to my setting and served as a platform on which to engage in professional dialogue around SEND. As our school's curriculum is based on the British curriculum the course has enabled me to stay abreast with best practice in the UK.

The course has given me a qualification required to carry out the SENCO role in the UK. As well as becoming well versed in the legal and practical components of SEND practice I have also become aware of the degree of emotional intelligence needed to carry out the role effectively and have a greater appreciation of the diversity that SEND encompasses. Studying at Masters level has been a challenge that has reignited my own love of learning and I now intend to continue to study further.
Taneisha Pascoe Matthews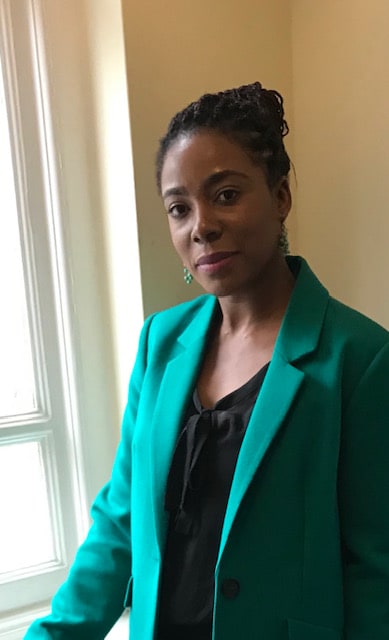 Taneisha has a special interest in Autism, she is a mother of two boys who are both autistic and she uses her knowledge and social platforms to advocate for children with Autism whilst also working in a London Secondary school. Taneisha began her studies with us in May 2015. She completed her full Master of Education in SEND here at Real Training. Taneisha completed the National Award, Autism Spectrum Conditions module, CPT3A and Enquiry to achieve her full Masters. After 4 years of study over a variety of modules, here is her journey through our MEd SEND programme and her thoughts on studying with Real Training.

I completed the NASENCO course in 2016 and by 2017 I was hired in my current school as Head of Learning Support. I have received some lovely comments from staff about the impact on their teaching based on CPDs I have led. While completing the Enquiry-based project I did an investigation into the ability of staff to make reasonable adjustments for autistic pupils. This has become part of my advocacy on social media platforms. I host a Facebook page called One of Many Autism Voices, providing strategies and UpToDate information for families and educators. As a school, we are known to be a school making reasonable adjustments to SEND learners.

The courses I have completed have developed my SEND knowledge to expert level and provided the skills to complete my job with the level of competence that is needed to make a difference for young people. I have been promoted to Assistant Headteacher in the past year and have spoken at several educational conferences both locally and internationally (via Zoom). I am now the specialist assessor for exam dispensations at my school.
Gillian Holland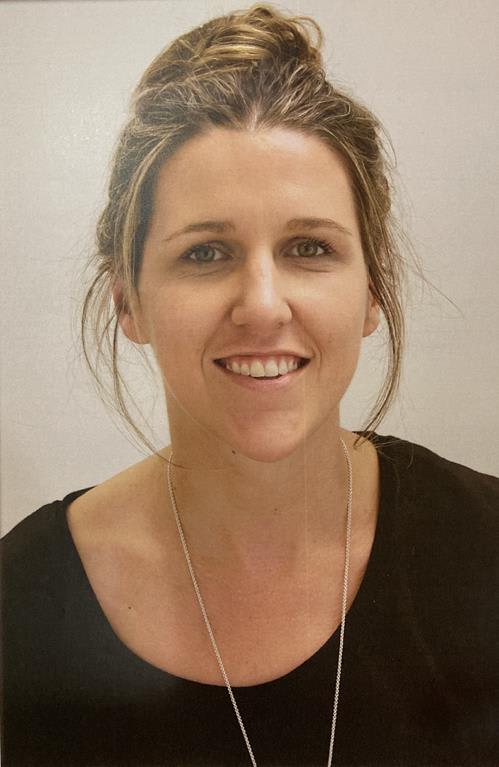 Gillian is a music teacher and aspiring SENCO, currently working at an international school in Malaysia. Although she is interested in all aspects of SEND, most recently, Gillian has found herself studying Dyslexia in greater detail. Stating that her long term goal is to become an assessor, which she hopes will give her the ability to bring this skill 'in house' to the school in which she works. Having recently completed our NASENCO qualification, we caught up with Gillian to see how she got on.

Living in Malaysia, I was looking for a course that I could largely complete online. Having found Real Training through a google search, I felt that the online delivery of the content along with the accreditation of a UK university was the perfect match for me. When exploring the course content in more detail I was really impressed with the depth covered and the variety of activities involved in the qualification.

I have really enjoyed studying with Real Training and found the whole process of Campus Online straightforward and easy to navigate. I liked that the tasks were varied, but that you didn't have to complete them in a specific order. This really helped me to make progress as it allowed me to complete tasks based on the timeframe I had available and make use of this effectively. I thought there was a good balance of 'work based' tasks involving some level of interaction with an aspect of school life, and research focused tasks asking for an opinion on a given text or concept. I also felt thoroughly supported by my tutor, Rachel, and knew that she was always at the end of a message thread if there was something I needed help with. The course exceeded the expectations I had and I would definitely use Real training for further studies.

After much consideration, I have decided to work towards my Masters in SEND. I have just started my Level 7 Structured Intervention in Literacy and Dyslexia with Real Training's sister company 'Dyslexia Action' and then I plan to return to Real Training to complete the 'Enquiry-based SEN' to complete my Masters. The decision on which route to take was difficult as there is so much choice available to you, but after emailing the team at Real training and discussing my options I am really happy with the decisions that I have made.