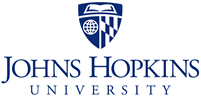 About the course
Master of Science (MSE) Degree Program
Students have several options in pursuing a Masters' degree in Chemical and Biomolecular Engineering here:
Read more about this course
Loading...
---
Entry Requirements
Minimum ChemBE course requirement: At least
4 of the 6 courses (for essay-based and design-based students)
6 of the 10 courses (for course-based students) must be in the Chemical and Biomolecular Engineering Department (EN.540.6xx or EN.545.6xx). Three of these courses are MSE core courses (see below).
Exceptions to this rule are very rare and must be approved by the Director of Masters' Studies.
---
Where is Johns Hopkins University