MSc - Urban Housing, Equity and Social Justice: Adequate Housing from a Human Rights and Gender Perspective
---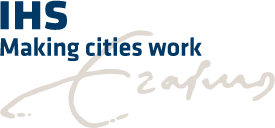 About the course
The access to adequate housing is a continuous global challenge and a process often corrupted by political, social and economic exclusion and injustice. This master track focuses on key topics such as important principles of adequate housing provision and how to apply them in assessing existing policies. Students will learn how to design the best possible mechanisms that support the realisation of the 5A's Principles of Adequate Housing: availability, accessibility, affordability, acceptability and adaptability.
Read more about this course
Loading...
---
Entry Requirements
A bachelor's degree from a recognised university in a field related to urban development. Please View Website for a list of relevant courses.

Working experience in a relevant field is considered an important asset during the selection procedure especially if you do not possess a fully relevant degree. However, it is not a prerequisite.

Proof of English proficiency is required.
---
Send an enquiry to Erasmus University Rotterdam
Please correct the errors indicated below to send your enquiry
The information you submit to Erasmus University Rotterdam will only be used by them or their data partners to deal with your enquiry, according to their privacy notice. For more information on how we use and store your data, please read our privacy statement.
Where is Erasmus University Rotterdam
---
Videos
---
Student Profile(s)
Rabia Abrar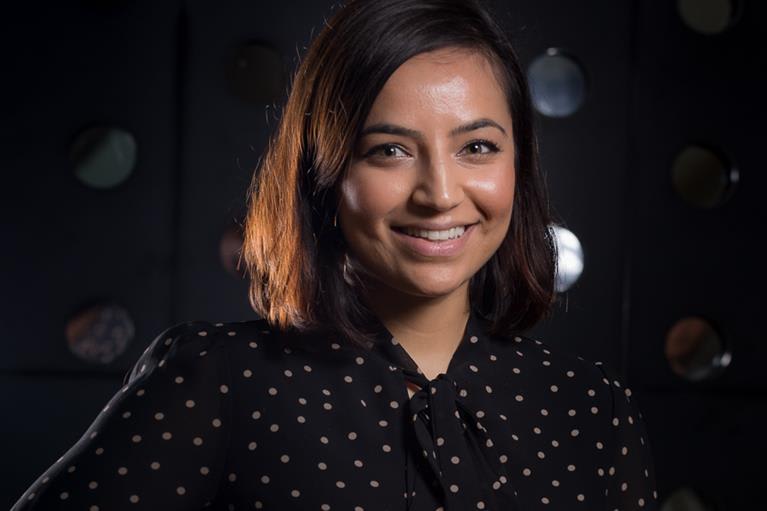 I really enjoyed the interactive pedagogical simulations, including a community action planning workshop based on real-life cases
Scholarships
Orange Knowledge Programme (OKP) is a demand-oriented fellowship programme to help increase both the number and the competencies of skilled staff at a wide range of governmental and non-governmental organisations. While fellowships are awarded to individuals, the need for training occurs within the context of the organization for which an applicant works and the training must help the organization to develop its capacity.

The fellowships are awarded in a very competitive selection to highly motivated professionals who are in a position to introduce the newly-acquired skills and knowledge into their employing organisation.


Value of Scholarship(s)
25,000
Eligibility
- Must be a professional and national of, and working and living in one of the countries on the OKP country list.
- Must have an employer's statement.
- Must not be employed by an organization that has its own means of staff-development
- Must have an official and valid passport
- Must not receive more than one fellowship for courses that take place at the same time
- Must have an OKP government statement that meets the requirements of the country in which the employer is established
Application Procedure
Step 1: Apply for your IHS programme first
Before applying for an OKP ellowship, you need to be admitted to the programme of your choice first. You can apply for the IHS UMD programme through https://www.ihs.nl/en

Step 2: Apply for OKP/MSP
As soon as you have applied with the IHS programme of your choice however, start preparing your NFP application. You will need to upload a copy of a valid passport, employers endorsement, your government authority statement (if applicable) and three motivation statements, answering the following questions:
- What is the issue or problem you want to address in your country?
- How will this course enable you to address this issue?
- How will you address this issue with your position within your organization?

Step 3: Selection
If your application is eligible it will be assessed by the Netherlands embassy on:
- The degree to which you fit into the target group of the programme
- How well you would be able to implement the newly-acquired knowledge in your daily work;
- To what extent the knowledge will contribute to the development of your home country.

Step 4: The outcome
You will be informed about the outcome of the selection by mail or email.
The Orange Tulip Scholarship (OTS) programme is a collection of scholarships offered by Dutch higher education institutions, multinationals and government institutes.

The OTS programme offers the possibility for students to partially cover the tuition fees for their Master's degree studies and it amounts to 30% of the tuition fee.
Value of Scholarship(s)
30% tuition fee waiver
Eligibility
The scholarships are administered by Nuffic and offered to the excellent Indonesian, Brazilian, Mexican and Vietnamese students who wish to pursue MSc in Urban Management and Development (UMD) at IHS, Erasmus University Rotterdam.
Application Procedure
Application deadline: 1 April 2019
We advise you to first apply for the MSc in Urban Management and Development before you submit your OTS application.

To apply for OTS Indonesia, please contact Nuffic Neso Indonesia at ots@nesoindonesia.or.id
To apply for OTS Brazil, please contact Nuffic Neso Brazil at ots@nesobrazil.org
To apply for OTS Mexico, please contact Nuffic Neso Mexico at ots@nesomexico.org
To apply for OTS Vietnam, please contact Nuffic Neso Vietnam at ots@nesovietnam.org
The Holland Scholarship is the new national scholarship programme for international students from outside the European Economic Area (EEA) who want to do their bachelor's or master's in Holland. The EEA consists of the EU countries and Iceland, Liechtenstein and Norway
Value of Scholarship(s)
5,000
Eligibility
- Your nationality is non-EEA
- You are an excellent student according to the faculty's standard
- You are applying for a full-time bachelor's or master's at Erasmus University Rotterdam
- You didn't obtain a diploma at an education institution in the Netherlands
- You can only apply for this scholarship once
- You meet the specific requirements set by the faculty that offers the programme that you have applied for (go to the faculty's website for more information)
Application Procedure
Applications for the 2019-2020 academic year open on 15 October 2018 and close on 1 May 2019.

Step 1
Read through the Holland Scholarship leaflet to familiarize yourself with the scholarship conditions

Step 2
Submit your application via the scholarship page by 1 May 2019 and need to include the following documents:
- Unconditional Admission letter
- Motivation letter (including intended career path)
- Proof of excellence during Bachelor (Certified copy of Bachelor Degree including grade list)
- Description of financial position including a bank statement (that shows an amount sufficient for the living costs during your studies of 12 x €870) and an indication of the maximum amount that can be contributed by the prospective student and/or external sponsors

Step 3
Receive the awards committee's decision by 15 June 2019.
The Indonesia Endowment Fund for Education (LPDP), a public service unit under the ministry of finance that manages the national education development fund, and Erasmus University Rotterdam have agreed to enter into a collaborative agreement. One of the objectives of this agreement is that LPDP will act as a sponsor and aims to send suitably qualified citizen of Indonesia - who are in receipt of Indonesia Education Scholarship - to undertake Master's or PhD program at Erasmus University Rotterdam, as determined by the President director of LPDP.
Value of Scholarship(s)
25,000
Eligibility
- Young Indonesians with academic achievement in their previous education
- Awardees are also expected to have exceptional leadership and committed to contribute to Indonesia.
Application Procedure
For more information about the application procedure, visit the LPDP website
StuNed or Studeren in Nederland is a scholarship programme that is an integral part of the bilateral cooperation between the Governments of the Netherlands and Indonesia. The main objectives of StuNed are to strengthen the human resources in Indonesian organisations and the bilateral relations between the Netherlands and Indonesia at the same time.

The priority areas of StuNed are based on the strategic goals of the Embassy and include:
• Water management
• Food security
• Economic sector
• Judicial sector
• Human rights
Value of Scholarship(s)
25,000
Eligibility
Indonesian professionals with at least two years' work experience in a development-related organisation
Application Procedure
For more information about the application procedure, visit the Nuffic/Neso website (in Indonesian)
The Erasmus University Rotterdam is participating in the Private Loan Programme from Sallie Mae. EUR students with U.S. citizenship may apply for the Smart Option Student Loan and the Sallie Mae Parent Loan.
The loan is meant to finance your stay at the EUR and could cover your tuition fee, room & board and miscellaneous.
Value of Scholarship(s)
-
Eligibility
The eligibility depends on the programme chosen. Visit salliemae.com for more information.
Application Procedure
You can apply for a loan until the 31st of May of your current academic year.

Fill in the form available on our website and send it to scholarships@eur.nl. You will receive more information on the procedure via e-mail within 4-5 workings days.
Visit one of the NESO websites in the link below regarding the application.
Please start early to complete this process, following the exact steps on the above mentioned NESO website.

Deadline: differs per faculty.
Value of Scholarship(s)
A partial tuition waiver. The amount differs per scholarship.
Eligibility
- The Orange Tulip Scholarship (OTS) is for talented students who are a citizen of the participating countries only (see below);
- It differs per faculty which nationalities can apply. You should meet the specific requirements for the master programme of the faculty of your choice;
- You are currently not studying or working in the Netherlands.
Application Procedure
Follow the application instructions on the scholarship detail page, by clicking on one of the scholarships in the overview table.

Most of the requirement apply to:

Study results / being an excellent student;
Being able to demonstrate your ambition;
Level of study;
Obtained diplomas;
Country of origin.