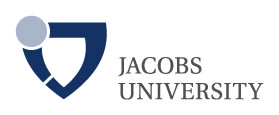 About the course
Was den Studiengang auszeichnet
• Spezialisierung in klinischer Psychologie, Arbeits-, Organisations- und Wirtschaftspsychologie und interkultureller Psychologie
• Exzellente Lernbedingungen auf dem Campus
• Optimale Balance aus eigenständigem Lernen und persönlicher Betreuung
• Forschung zu aktuellen Themen
• Studium auf Deutsch (zwei Drittel) und Englisch (ein Drittel)
• Für Bachelor-Absolventen der Psychologie und für Quereinsteiger geeignet
• Kein NC (Numerus clausus) - alle Bewerberinnen und Bewerber erhalten eine Chance
Thematik des Studiengangs
Die Psychologie erforscht das menschliche Erleben und Verhalten und entwickelt Vorschläge, wie optimale Bedingungen geschaffen werden können, damit Menschen ihre Potenziale für psychische Gesundheit, Leistungsfähigkeit und Lebensqualität möglichst vollständig und zugleich nachhaltig ausschöpfen können. Zwei wesentliche Veränderungen unserer Gesellschaft sind die wachsende Vielfalt aufgrund der Globalisierung und des sich daraus ergebenden Zuzugs von Menschen unterschiedlicher kultureller Herkunft und der demografische Wandel. Diese Entwicklungen bedeuten zugleich große Chancen und Herausforderungen für das Zusammenleben. Das Ziel des Studiengangs besteht darin, unter diesen Bedingungen auf eine psychologisch qualifizierte Berufstätigkeit vorzubereiten.
Der Master in Psychologie an der Jacobs University
Das Curriculum des MSc Psychologie an der Jacobs University Bremen lehnt sich eng an die Empfehlungen der Deutschen Gesellschaft für Psychologie (DGPs) für Master-Studiengänge an. In einer Studienzeit von vier Semestern werden 120 ECTS-Punkte erworben. Zwei Drittel der Lehrveranstaltungen werden auf Deutsch durchgeführt, ein Drittel auf Englisch. Inhaltlich umfasst der MSc Psychologie drei Module:

1. Klinische Psychologie (15 ECTS-Punkte) - befasst sich mit dem Wissen um Entstehung, Diagnose, Therapie und Prävention psychischer Erkrankungen.

2. Arbeits-, Organisations- und Wirtschaftspsychologie (15 ECTS-Punkte) - analysiert, wie moderne Arbeit für den Menschen optimaler gestaltet werden kann.

3. Interkulturelle Psychologie (10 ECTS-Punkte) - untersucht, wie das Zusammenleben von Menschen mit unterschiedlichem kulturellem Hintergrund ermöglicht werden kann.

Neben diesen Schwerpunkten enthält der Studiengang eine solide Ausbildung in wissenschaftlicher Methodik (20 ECTS-Punkte) und in der Kommunikation wissenschaftlicher Ergebnisse (5 ECTS-Punkte). Der Studiengang wird durch ein Nebenfach (10 ECTS-Punkte), ein Praktikum (15 ECTS-Punkte) und die Masterarbeit (30 ECTS-Punkte) vervollständigt.
Berufliche Perspektiven
Der MSc Psychologie qualifiziert für eine eigenständige Tätigkeit als Psychologe/Psychologin und bereitet auf leitende Aufgaben in Berufsfeldern im Gesundheits-, Sozial- und Bildungswesen, in der Wissenschaft, der Verwaltung und der Industrie vor. Mögliche Tätigkeitsbereiche dabei sind: psychologische Diagnostik, Beratung, Qualifizierung, Training und Psychotherapie in unterschiedlichen Praxisfeldern, die Umsetzung und Evaluation psychologisch fundierter Maßnahmen in verschiedenen Bereichen, wie auch die Planung, Durchführung, Auswertung und Darstellung wissenschaftlicher Studien.
Read more about this course
Loading...
---
Entry Requirements
- Letter of motivation
- CV (Curriculum Vitae)
- Bachelor transcript of records in English or German
- Bachelor degree certificate in English or German
- Proof of German Language Proficiency
- Proof of English Language Proficiency
---
Fees
€ 10,000 per academic year
Send an enquiry to Jacobs University Bremen gGmbH
Please correct the errors indicated below to send your enquiry
The information you submit to Jacobs University Bremen gGmbH will only be used by them or their data partners to deal with your enquiry, according to their privacy notice. For more information on how we use and store your data, please read our privacy statement.
Where is Jacobs University Bremen gGmbH
---
Videos