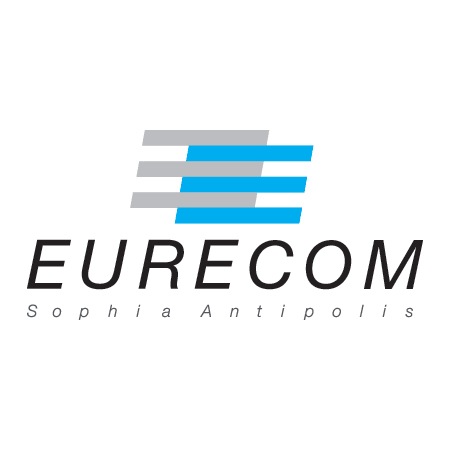 About the course
This Master provides a comprehensive set of competences in Communication Systems: from physical layer (wireless communications theory and implementation aspects), mobile networking (based on IPV6), to applications (for smartphone, tablets...).Sophia-Antipolis is considered a major European region for telecommunications research and development in southern France. EURECOM has established over the years a synergy with the local industrial environment on advanced research topics.
Read more about this course
Loading...
---
Entry Requirements
To be eligible, Candidates need: Bachelor's Degree (minimum 3 years of higher education) in a relevant field; Strong foundation in mathematics; Certified B2 level in English. No requirement are needed in French as the program is fully taught in English.
---
Register your interest for this programme
Please correct the errors indicated below to send your enquiry
The information you submit to EURECOM will only be used by them or their data partners to deal with your enquiry, according to their privacy notice. For more information on how we use and store your data, please read our privacy statement.
Where is EURECOM
---
Videos
---
Student Profile(s)
Eino
"I definitely recommend EURECOM!

The university building is small and all students are exchange students, so the atmosphere is very positive and social.

The professors are from many different countries and are motivated to lecture and research.

The topics of the courses and research are timely and that boosts studying motivation.

Cote d'Azur as a location is awesome, because here we have only a few months of the "Finnish spring" and the rest of the time it is summer.
One should not fear the infamous bureaucracy of France, because there are many members of the staff of the university, that gladly assist with all the practicalities.

There are multiple opportunities to learn the French language, but knowing the language is not a requisite, as everything can be done in English."

Janita, Jomar, Eirik, Christian, Fredrik, Amund & Marius
We (Janita, Jomar, Eirik, Christian, Fredrik, Amund, Marius, and all) went to EURECOM in order to do something a bit different for our fourth year, and it turned out to be a great choice.

Here we get:

- Smaller courses of 5 or 3 credits, meaning you can get a quite broad spectrum.
- A great fit with the track we are taking back home - getting the course choices approved is not very difficult. (We are from elsys, komtek and data).
- A very international group of friends
- Good financial support from Erasmus, lånekassen and CAF.
- Super nice weather!

Are you considering EURECOM for a semester or two abroad? Kjør på!

Ivan
Well, a year spent at EURECOM was definitely magnifique!

Level of education is high here, so don't be surprised that you will be required to work a lot. On the other hand, knowledge you're getting here, is up to date with what industry requires and more often even beyond it (since EURECOM is not just a university, it is also a research center).
University administration, teachers and assistants are very friendly and tending to help you in case you got stuck with something. It's almost like a small family :)

As well as getting in touch with modern trends in industry, you will have an opportunity to explore an amazing location of Cote d'Azur. There is no need to introduce French Riviera, just have a look on the map and see the distances between all famous locations. There is actually a lot to visit!.
Also, since there is quite few students (from all over the world), you will easily get your "travel buddy" or "chillin' buddy" with who you will have (for sure a lot of) great memories and fascinating trips all over the seashore.

For me personally, it was a great experience and I'm really grateful, that I had this opportunity.

Life wouldn't be the same after spending some time here. You will get new opportunities, new friends and warm memories.

Long story short, if you're looking for some changes in life, a good adventure or a good time, this is the right place!

Aida
The opportunity of getting to study at EURECOM forms a special part in my education life. Coming to the university for Double Degree program from Prague was a hugely enjoyable and greatly rewarding experience.

EURECOM has a multicultural society where people from different nationalities are very well integrated.

All professors and the administration are highly qualified, approachable and very helpful. In terms of academics, I really enjoyed the variety of courses offered and that I could specialize in the subjects that interested me the most. The courses are well balanced with lectures, lab works and challenges.

I have learnt incredibly much inside and outside the classroom and met wonderful people. I encourage everyone to join this program.
Make sure you don't miss out on such a unique and amazing opportunity!

Sougata
My experience at EURECOM has been fantastic.

The school opened a new dimension of life to me. The level of education has been really tough yet enjoyable. I feel myself really lucky to have been a student of this prestigious institute. Studying in a multicultural environment here is really an added experience.

After spending this time in this top level European institute I really don't regret for not going to US for my MS studies. I would really wanna come back here again after some years of industry experience for my Phd.

Thanks & Regards ,

Scholarships
EURECOM is a top-ranked school of engineer and research lab within ICT area, located in Europe's premier high-tech park Sophia-Antipolis, in one of the world's attractions, the French Riviera. EURECOM is a joint-venture by some of Europe's leading Technical Universities and industry labs.

EURECOM is internationally recognized for its excellence into the Digital Science field and proposes 4 Master of science fully taught in English in:
- Internet Of Things,
- Digital Security,
- Data Science and Engineering,
- Intelligent Communciation Systems.

For our next 2023 fall intake (September 2023), EURECOM, with the support of the Institut Carnot, has established the EURECOM / Carnot TSN Excellence scholarship program open to outstanding and highly motivated students who wish to pursue a Master of Science with us and
who can demonstrate a proven appetite for research.

Candidate selection is based on excellence and motivation.

Info here:
https://www.eurecom.fr/en/teaching/master-science/Carnot-TSN-EURECOM-Excellence-Scholarships
Value of Scholarship(s)
5000 euros
Eligibility
1. Bachelor's degree in a related field from a recognized top university;
2. Minimum Overall GPA score of 3.5/4 or belonging to the top 10% of your graduating class (an official document issued by your university that proves you are among the top 10% of your graduating class, such as a statement signed and stamped by your University, a reference letter, a class ranking certificate)
3. Be research-driven: to be able to demonstrate his/her appetite to undertake a PhD -preferably at EURECOM- after the Master (a short motivational letter for research and possible topic required)
Application Procedure
The application is done via the same online form than your application to a Master's program (https://admission.eurecom.fr/en/).
It is however necessary to specify in your motivation letter that your profile should also be considered for one of the EURECOM-CARNOT TSN excellence scholarship and state clearly your high overall GPA, your appetite for research and the ranking of your university in one of the
rankings above mentioned.
Besides the normal application package, you will also be asked to upload three (3) additional "Excellence scholarship" specific documents:
1- Proof of excellence of your university (ex: screenshot of ranking webpage)
2- Your overall GPA or belonging to top 10% of your class (one page where the information
is highlighted)
3- One short letter describing your appetite for research and – if possible- the topic you
foresee (one page maximum).