About the course
Aspiring to contribute to the development of new therapies for metabolic, infectious and immunological diseases? The internationally acclaimed research Master's programme in Molecular Mechanisms of Disease provides an excellent foundation for a career in academic or commercial research.
Read more about this course
Loading...
---
Entry Requirements
In order to get admission to this Master's you will need a completed Bachelor's degree in Biomedical Sciences, Medical Biology or a related field, as well as an accepted proof of proficiency in English. Additional requirements may be in place.

Admission to the programme is dependent on this interview and the final overall judgement of the Board of Examiners of the master's programme Molecular Mechanisms of Disease.
---
Fees
The legal tuition for the 2023-2024 academic year is €2.314,- and is applicable to EU/EEA, Swiss or Surinamese students who have not yet obtained a Master's degree in the Netherlands. Our tuition fee for non-EU/EEA students is 16,500 euros.
Register your interest for this programme
Please correct the errors indicated below to send your enquiry
The information you submit to Radboud University will only be used by them or their data partners to deal with your enquiry, according to their privacy notice. For more information on how we use and store your data, please read our privacy statement.
Chat to a Student Ambassador
Our student ambassadors are the best people to tell you about what studying at Radboud University is like.

Chat to a student now
Where is Radboud University
---
Videos
---
Student Profiles
Mandala Ajie
Graduated in 2020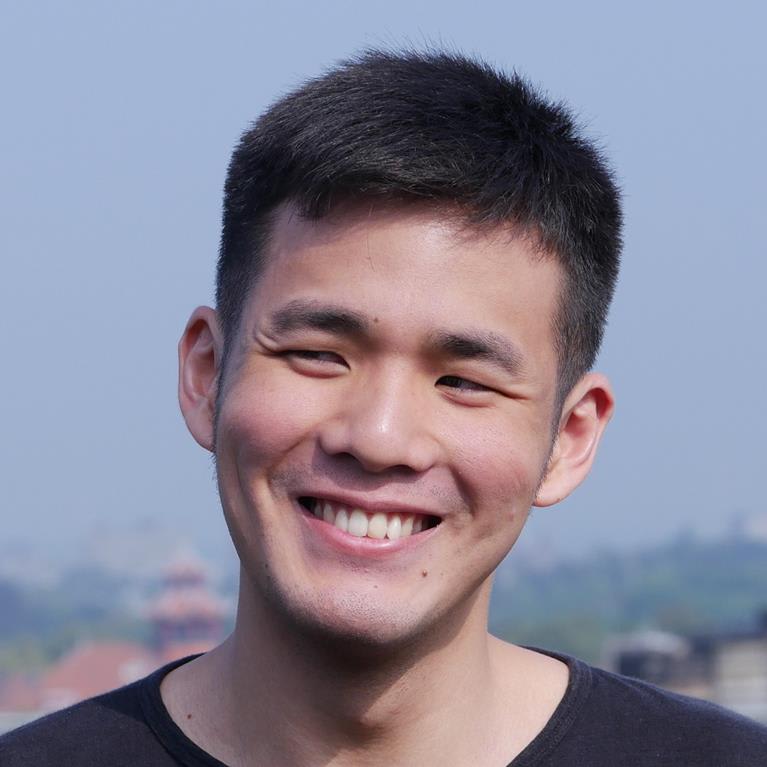 About the programme: The programme really puts an emphasis on, as the name of the programme states, the molecular mechanisms of disease: how a disease develops and progresses and how to exploit the said molecular mechanisms as a therapeutic target. My bachelor's degree is in microbiology, so at first, it was a bit challenging for me to study noncommunicable diseases such as cancer. However, the courses are very well designed that after passing all the courses, even people with limited background on human biology like me can understand the details of those diseases (or at least do not just give a blank expression, politely nod, and run away when people ask me about cancer pathogenesis).

The atmosphere in class: The class is very fun! There are 22 students in my cohort, so I got to interact and get to know of most of my classmates. Lectures are lively as my classmates have high curiosity on the topics taught and the lecturers are more than eager to discuss with us.

Challenges and obstacles: The study load is quite high but it is still manageable and the assignments really help me to understand the concepts taught in class better.

Internship: I am currently doing an internship project in Radboudumc on the topic of the pharmakogenetics of drug therapy for tuberculous meningitis. Specifically, I am trying to find the association between host genetics and rifampicin (an antitubercular drug) exposure in people with tuberculous meningitis.

Plans after receiving a degree: I am planning on getting a PhD after graduating from the programme.
Maren Pfirrmann
Graduated in 2020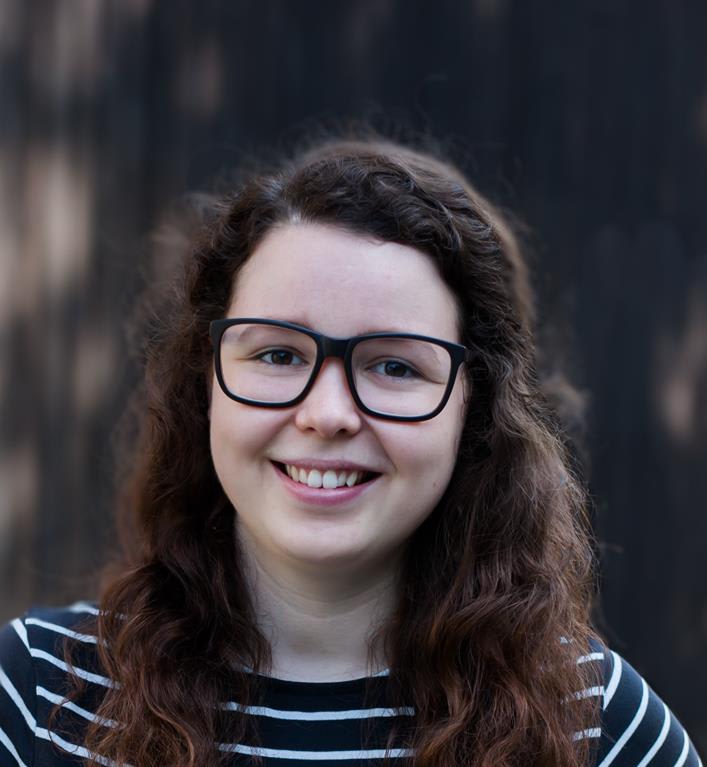 About the programme: The best part for me was learning important skills necessary to become a good researcher. Next to deepening my knowledge about the different research fields, we were trained to write research proposals, prepared posters and had many presentations. Especially the presentations helped me to be comfortable to speak in front of new people and to present my research in a confident manner. The variety of teaching modules made the programme very diverse and interesting. We had interactive lectures, many group projects, computer exercises and seminars. However, this also forced me to get out of my comfort zone and to actively participate by asking questions or developing my own opinion on a new topic.

The atmosphere in class: Due to many group projects and long study days spent together, we really bonded as a group. Every student is highly motivated and eager to learn new things. This created a great atmosphere in, but also outside of the classroom. With a small group of international students, we faced the challenges of the programme as well as living in a different country together and became more than just classmates. The teachers were enthusiastic about their research and very approachable, which allowed us to ask many questions and it made the lecture very interactive.

Challenges and obstacles: The most challenging part was to find the balance between studying and having a social life. It is a highly demanding and time-consuming study. However, it also taught me to be more time-efficient and to set boundaries for myself, which will help me in the future. With the other students as support, the workload is manageable and the new things I learned made up for long hours in the library.

Internship: I'm currently in Perth, Australia to finish my Master's degree with a 8-month internship. The work focuses on a biodegradable material loaded with an immunomodulating drug to decrease the disease relapse after surgical resection in sarcoma patients.

Plans after receiving a degree: This programme trains students to develop a broad, but at the same time deep knowledge about the underlying mechanisms of a disease. It not only focuses on the clinical translation, but also on the fundamental basis to develop better treatments for patients. To further contribute to the field, I will continue with a PhD in cancer immunology.
Anastasia Adella
Graduated in 2020
About the programme: MMD program is designed in such a way to make sure that all students get on the same levels at the end. Coming from a general biology background, it was tough for me in the beginning because a lot of the topics taught in class were new to me. However, my teachers and friends were all very helpful that I was able to overcome this gap. Program-wise, in addition to the theoretical parts, all the journal club presentations, group works, and proposal writings helped me to improve my skills and confidence.

The atmosphere in class: As in many other study programs, the classes in this program are taught by excellent researchers who are all passionate about what they do. What makes MMD classes different is how motivated the students are. We constantly ask questions in class and the teachers are very much willing to answer all our questions. Between the students, as we are a small group of international students, it's nice to experience how we overcame the cultural differences and managed to become more than just classmates.

Internship: I am currently doing my final master's internship at the Immuno-endocrinology group, University of Copenhagen, Denmark. Here, I aim to analyze the role of a newly identified mitophagy-regulating protein in pancreatic beta cells using imaging techniques.

Plans after receiving a degree: I think this degree is relevant to those who want to pursue a career in science, both in academia or industry. I intend to continue to a PhD program after this.
Ludovica Carosi Diatricch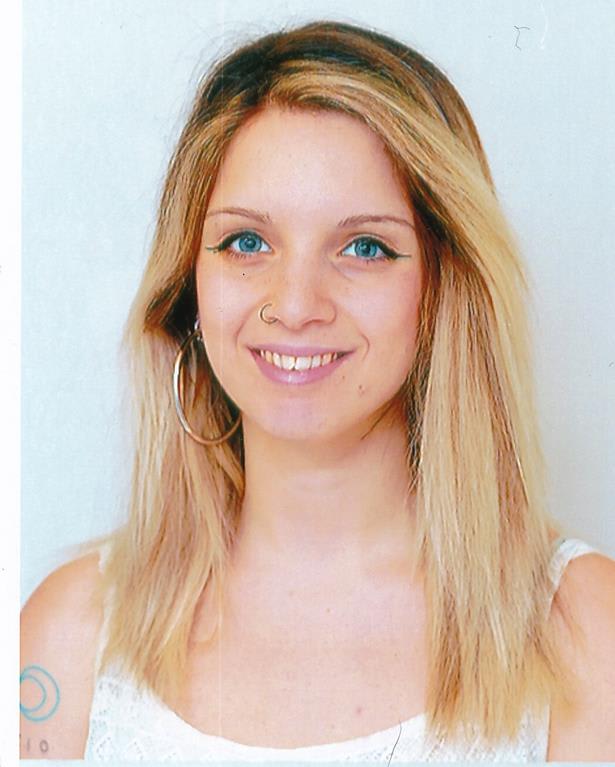 About the programme: This Master programme is demanding and inspiring at the same time. The challenge relies on the critical thinking you have to embrace and the problem solving and creativity you have to adopt. Compared to my previous education, this Master programme is less theoretical and more practical. Regarding the difficulties, I guess every international student struggles a lot about the Dutch studying system.

The atmosphere in class: The atmosphere in my class is awesome. We are only 24 students, so you always have the impression you are sharing your time with a little family and, apart from few situations, I have to say we have been lucky. We change a lot of professors since, as a special programme, each expert teaches us his/her field; that is why each professor has a certain way to connect with us. Also, we have a really tight relationship with our coordinator and with our mentor.

Challenges and obstacles: The most difficult thing here is to get used to this studying method and grading system. The exams are focused on the logic part, not really on the theoretical topics. Also, it is necessary to get used to the "daily" studying, many projects, presentations are needed.

Internship: I will start my first Internship in January and I will do that in the Molecular Biology department. As MMD students, we have the chance to carry out our second research Internship abroad.

Plans after receiving a degree: Studying and put efforts in MMD Master can truly help you to understand what researcher life is and it literally trains you to become a successful researcher from many and various points of view. I guess this programme structure really let you walk out from here with full consciousness of your strengths and "where to look" to fulfil your future expectations.
Katrin Nußbaumer
About the programme: This program forced me to think critically, improve my knowledge about scientic/disease related topics and strenghten my soft skills. Overall, I really believe that this Master will prepare me very well to become a professional researcher. However, first I was really not used to the dutch system. It is so different to the Austrian one that in the beginning I was a bit lost. But after a few weeks it gets clear and problems are solved immediately.

The atmosphere in class: Due to the fact that we are just 24 students, it feels more like a family. I do have the feeling that we try to help each other as much as possible, but still are indepent and like to go our own ways. During the lecturs we are scientist and try to solve problems, but after classes we are just friends hanging out together. We also have a strong relationship to our lectureres. They are eager to teach us stuff, and we can always interupt them if something is unclear.

Challenges and obstacles: For me the most challenging part is time management. I am not really structured, so I do not like to keep track of my due dates. This Master is based on meetings, discussion, assignment though. So for me, I really had to learn how to be organized.

Internship: Right now I am not doing any internships but I will start my first one in the beginning of January, at the Radboud Institute for Molecular Life Science, Physiology Department. I will research on a specific renal ion channel (TRPV5) and how it interacts which Ca2+ dependent calmodulin. I am very looking forward to that.

Plans after receiving a degree: This degree is perfect for pursuining a scientific career. Because of the amazing combination regarding theoretical knowledge, assignments and group works, people will be confident enough to enter their professional pathway.