MSc in Image Processing and Computer Vision (IPCVai)
---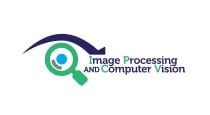 Biological Sciences (4)
Computer Science (8)
Engineering (12)
About the course
General description
Erasmus Mundus Joint Master Degrees (EMJMDs) are international study programs delivered by a consortium of higher education institutions from different
Read more about this course
Loading...
---
Entry Requirements
Applicants must:

Hold a BSc degree in Engineering Science, Mathematics, Computer Science, Signal Processing, or equivalent.
An average grade of at least "Good" according to local criteria in the courses concluded before the mobility.

Have an adequate knowledge of written and spoken English, equivalent to B2 according to the CEFR B2 or IELTS score of 6.5 or TOEFL of 90. Native English speakers do not have to submit English test results.

All applications must be submitted through our online system and meet the given deadline.
---
Register your interest for this programme
The university will respond to you directly. You will have a FindAMasters account to view your sent enquiries and receive email alerts with new Masters opportunities and guidance to help you choose the right programme.
It looks like you alredy have a FindAMasters Account
Log in to save time sending your enquiry and view previously sent enquiries
The information you submit to this university will only be used by them to deal with your enquiry. For more information on how we use your data, please read our privacy statement
Please correct the errors indicated below to send your enquiry
Where is Pazmany Peter Catholic University
---
Videos
---
Student Profiles
Anna Csörgő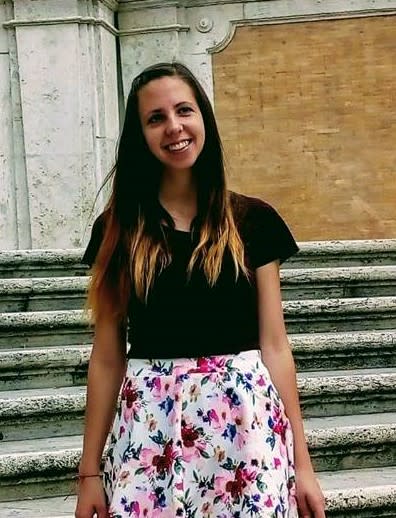 Studying at the IPCV master is an unforgettable experience which you will talk about for the rest of your life.

The fact that the program includes three countries comes with a great scale of advantages.
The subjects as well as the teachers are selected from three universities. Each university focuses on different subjects and methods. PPCU gives mainly the theoretical background for the image processing methods, UAM focuses more on projects, applications of these methods (eg. in biomedical image processing, biometrics, ...), while UBx focuses on the implementation of recent articles and how to work on advanced projects in international teams.
The actual subjects and materials are changing from year to year according to the state-of-the-art methods and techniques.
In the last semester we did an internship at a company of our choice. I continued to work for that company in the field of computer vision.

Another obvious advantage of the program is that one can visit and live in three different, beautiful countries, can get to know people from all around the world. Student life in Budapest and Bordeaux is very welcoming and well organized but one can find exciting activities in Madrid as well. Also studying for one and a half year with people from different countries is a great opportunity to build international friendships and connections.

I would recommend the program for anyone who is excited about image processing and want to see the world. This is the perfect opportunity to do both and gain experience that you could hardly find anywhere else.

Péter Marosán
I originally chose to attend Image Processing and Computer Vision (IPCV) program because I have found it captivating and challenging to interpret hidden visual information and teach machines to see like humans.
IPCV gave a comprehensive and effective toolset in the field and taught that how to use it. The Faculty of Information Technology and Bionics (FITB) was an ideal environment to study there, because it is a friendly and familiar faculty. I also found it a huge advantage that we had the same, motivated and talented study group during the three semesters in Budapest, Madrid and Bordeaux. Being part of such a group was advantageous, both professionally and personally.
During the program I have got familiar with the mathematical background of the field, object detection & classification, video surveillance, biomedical imaging and image processing, machine learning and deep learning techniques for instance.
After graduation I got a fascinating job at a Smart City company, where my main topic was automated object tracking. Currently I am working for a small medical company where I design automated algorithms for skin lesion detection and classification. In the same time, I am working on my PhD which has the very same topic. During my work I can lean on the knowledge I have gained during my masters.
It is always a big challenge, moving to a foreign country so it was also shocking for the first time to move to Madrid or Bordeaux. Luckily the IPCV program organizers, the partner universities and the members of the study group helped a lot to get through the teething problems. The universities organized team-building programs, offered language schools and basically were there for us every time when we had any questions.
The stipend was generous, and I did not have financial problems during the program inspite of life in Spain and France is more expensive than in Hungary. Towards the cost of living, we could also travel and visit many interesting show-places of the countries.
Awet Haileslassie Gebrehiwot
Graduated in 2020
My name is Awet Haileslassie Gebrehiwot, I was born in Axum, a historic city located in the Tigray region of Ethiopia. I obtained my BSc in Computer Science and Engineering at Mekelle University in July 2016. Since I was among the top students, I got the opportunity to work as Assistant Lecturer at Mekelle University. During my Bachelor's studies and my research work, I had exposure to the image processing, robotics, and computer vision fields, I was so excited to play my part in this cutting-edge technology. Thus, I decided to continue my education and further upgrade my knowledge in Computer Vision. That is why I applied for the Erasmus Mundus Joint Master Degree (EMJMD) in IPCV.

During my interview, I had an interesting conversation with my interviewer. He asked me about my previous experience in the IPCV domain, and I answered all the questions raised. Even though you can't be sure about the selection output, I was confident that I would be selected. The moment I got the confirmation email "congratulations, you are among the shortlisted students for IPCV" was one of the happiest moments of my life! For me, it was an opportunity to take one step forward to achieve my dream.

Image processing and computer vision is an important and essential area in today's world. Several problems can be solved through computer vision techniques. There are a number of challenges and opportunities which require skills in the field of computer vision to address them.

Getting the triple degree was also having to work triple harder to meet all the requirements for the three areas of the triple degree. I hope this triple degree will enable me to dive into any of the specializations and show my achievement. I did my internship at Universidad Autónoma de Madrid (UAM), Spain in the Video Processing and Understanding Lab (VPU Lab). After I finished IPCV, I got a researcher position at the Czech Technical University in Prague (Czech Republic), in the Center for Machine Perception, Vision for Robotics, and Autonomous Systems research group. Currently, I am working on a self-driving car project in collaboration with Valeo.ai.

It is an amazing program with lots of room to grow both socially and professionally!

Read the full interview here: https://pazmanyonline.blog.hu/2020/11/16/one_step_forward_to_achieve_my_dream
Kaleab Alemayehu Kinfu
Graduated in 2020
My name is Kaleab Alemayehu Kinfu. I was born and raised in Ethiopia. Before I joined the Image Processing and Computer Vision program, I graduated from Addis Ababa University, which is the top and oldest university in Ethiopia, with a BSc Degree in Computer Science.

My first approach to image processing and computer vision was motivated by concretely improving the traffic situation in Addis Ababa that got me an innovation project award. This experience led me to be fascinated by visual intelligence and machine learning; and I was thrilled by the fact that building a system that can 'see' and do intelligent reasoning opens up lots of possibilities to solve problems that the world is facing. Thus, I wanted to pursue my studies in this wonderful scientific field of study.

While searching for the perfect graduate program, I came across IPCV that offers not only an extensive theoretical and practical knowledge, but also facilitates the opportunity to study at three prestigious European universities as well as to work as an intern in an academic laboratory or in industry. This was even better than what I was looking for, with an ample opportunity to study the field of study I love and develop my interpersonal skills through new experiences in different European countries. I knew this would be a game-changer and I was wholeheartedly looking for it.

I was super excited and grateful to learn that I was one of the selected ones from several hundred talented students who had applied to the program from all over the world. I couldn't believe I was lucky enough to get into this wonderful program with an Erasmus Mundus funding.

The three degrees from the three prestigious universities will definitely boost my profile and hopefully help me stand out for my future career. As I mentioned earlier, the application areas are vast, and I believe it gives me the potential to apply the knowledge and skills that I have gained throughout this program to many problems in different fields such as biomedical, remote-sensing, agriculture, and autonomous systems.

Full interview: https://pazmanyonline.blog.hu/2020/11/02/genuinely_a_dream_come_true_moment
Frances Ryan
Graduated in 2020
The IPCV joint masters degree provides you with foundations in data mining, machine learning, signal, image and video processing, computer vision and artificial intelligence. So I think, depending on your previous background also, you could find yourself in a variety of different roles after graduating, including computer vision or machine learning engineer, data scientist/analyst, software engineer or embedded software engineer, R&D engineer in AI. There are many possibilities.
Each of the three countries (Hungary, Spain and France, respectively) has slightly different teaching and evaluation methods, which is interesting and challenging. Furthermore, you have exposure to research experts across different areas and specializations in the different universities. And of course, most importantly you get the invaluable and exciting experience of living in three very different cities.
Also, there is the experience of meeting students from all over the world. You gain an understanding of their cultures and gain experience of working in a multi-cultural environment. As well as being challenged and pushed to perform to the best of your abilities alongside these students.
I will always value the opportunity I had to meet and learn from people from all over the world and learn about their cultures. Since the cohort travels together through each semester, you have the opportunity to build a strong network of friends internationally.
The first semester in Budapest is one that you really enjoy: the university is quite unique in that the community is small and close-knit. International students are really made to feel welcome through the organizing of trips and activities. Also, it was a very interesting experience having compulsory sports classes which is quite different from universities in most countries!
If you are interested in meeting people from all around the world, experiencing living in different countries and travelling around Europe, you shouldn't hesitate to apply.

Scholarships
Principles of Erasmus study exchange:
- Duration is usually one semester.
- Exchanges are based on bilateral cooperation agreements between PPKE and partner universities.
- Students taking part in the exchange are selected by the University.
- The hosting higher education institution will not charge tuition fees.
- The studies completed abroad are officially recognized in the students' degrees.

Principles of internships abroad:
- The uninterrupted duration of the internship is at minimum 2 months and at maximum 12 months.
- Suitable organisations for internships are enterprises and most private and public organisations including research institutes, higher education institutions, other educational institutes, foundations and non-governmental organisations.
- The student is responsible for finding a suitable internship, but the University may assist the student in finding the placement.
- The internship will be recognized in the student's degree if the internship is completed before graduation.

Eligibility
Full-time students of the University can, regardless of their nationality, participate in the Erasmus+ Programme's European mobility and complete a part of their studies or an internship in Europe.
There are two sub-types of the scholarship:
- Erasmus+ scholarship for studies (study exchange)
- Erasmus+ scholarship for internships
Students who travel abroad to study or for an internship are eligible for an Erasmus+ grant which covers some of the expenses of the exchange. A student may participate in a student exchange or in an internship abroad more than once during their studies.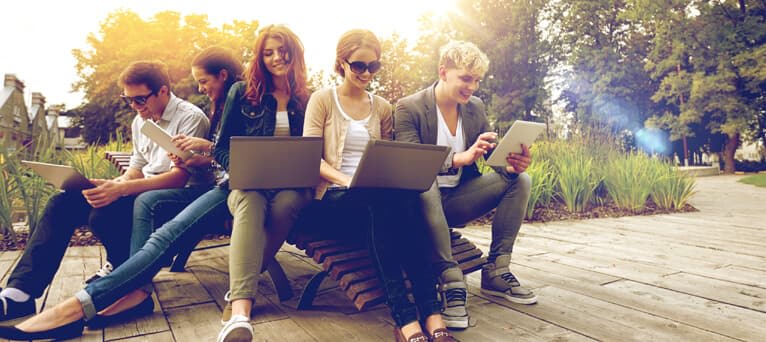 Search Suggestions
Based on your current searches we recommend the following search filters