MSc Green Chemistry and Sustainable Industrial Technology
---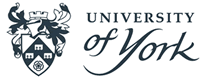 About the course
Discover how green chemistry can help with the industrial challenges faced by increasing demand for sustainable products and processes
New ideas and innovations are essential to meeting industry and society's growing needs for green chemistry and clean technology.
The first course of its kind to be accredited by the Royal Society of Chemistry, this taught Masters is designed to equip you with key skills in green chemistry and green chemical technology. You'll study industrial and commercial applications through interaction with industry experts, and gain an awareness of the problems they face.
Read more about this course
Loading...
---
Entry Requirements
2:2 or equivalent in Chemistry or another science.
.
We may also consider relevant work experience along with evidence of your academic potential - please contact our admissions team to discuss your individual circumstances.
---
---
Send an enquiry to University of York
Please correct the errors indicated below to send your enquiry
The information you submit to University of York will only be used by them or their data partners to deal with your enquiry, according to their privacy notice. For more information on how we use and store your data, please read our privacy statement.
Where will I study?
Where is University of York
---
Videos
---
Student Profile(s)
Mark Vesey
The MSc in Green Chemistry & Sustainable Industrial Technology course provided me with knowledge of a wide range of topics, many of which now feature regularly in the news and are considered hugely important issues such as climate change and renewable energy generation.
Completion of a six month research project – carried out in collaboration with a major pharmaceutical company – allowed the theory learnt in the taught modules to be put into practice and provided me with many new skills, all of which will be of great benefit to me in my future career.
The course was a rewarding and enjoyable experience, I believe it has been of enormous value to me personally and professionally and I would certainly recommend it to others interested in the subject.
Salam Kaddouh
For my final year of Chemical engineering and chemical sciences studies in a French graduate school, I decided to go abroad and chose the MSc in Green Chemistry & Sustainable Industrial Technology" at the University of York. I thought it would provide me with a good opportunity to discover the English education system and to specialise in green chemistry, a field that had not been covered for my degree in France. And indeed I really enjoyed my stay in York and appreciated the kindness of the staff who were always ready to help. I found great interest in the topics studied and the practical aspect of the course with a lot of discussions, presentations, case studies... My research project allowed me to put all what I had learned into application and gave me an insight into the pharmaceutical industry. I was given a large independence and developed new skills which are very useful in my new job.
Sasha Borisova
During my undergraduate course in Chemistry and Pharmacology at Kingston University (UK), I had a 12 month industrial placement at GlaxoSmithKline where I became aware of the industrial ecology and waste problems. I also received an insight into green chemistry through one of the modules in my final year, although it was disproportionately small considering the scope of the subject. Both of these events made me realize how much I wanted to work in the green sector, but that I had too little knowledge of the area to be employable. At that point I knew my study wasn't over, and after looking for suitable courses I couldn't find any better one than the MSc in Green Chemistry and Sustainable Industrial Technology at York.

The course was a perfect way to get a taste of the breadth and depth of the growing green sector, with an array of possibilities of career paths. A lot of material on the course was delivered by professionals with first-hand experience in the topics, which made studying feel realistic and worthwhile, and a big step towards an exiting career. I liked the atmosphere of innovation in the Green Chemistry Centre so much that I decided to stay for a PhD, despite my decision from few years ago never to do a PhD. I am currently delving into the world of lifecycle assessment of consumer products and resource efficiency, and despite the workload I am absolutely loving it.
Ray Hale
My time doing the Masters in Green Chemistry and Sustainable Industrial Technology proved to be one of the most educational and rewarding years that I've experienced. The course curriculum is unparalleled elsewhere. You become fully equipped with a relevant technical, scientific and global understanding of sustainability and environmental issues, therefore becoming a highly sought after specialist graduate in academia or industry.

The structure of the course means that you can identify your greatest areas of interest and pursue these common themes through related poster presentations, projects and ultimately your final year project. The course encourages you to develop your team building skills through the Project Area Group (PAG), which fosters a team ethic from an early stage.

My final year project was concerned with the theme of Waste Management and Utilisation with the aim to add value to certain waste streams. Specifically, I carried out research for Unilever looking at their most abundant food waste stream, namely palm oil waste and using green chemical methodology, synthesised useful components which could be integrated into some of their popular commodities, such as Vaseline and beauty products. I really noticed the benefit of the research, as it develops your independence and scientific curiosity.

Personally, one of the most exciting aspects of the year was the chance to engage in many educational outreach initiatives, informing and educating all members of the public, from primary school kids to adults, about the local and global environmental concerns that affect us all.

I now work as a Graduate Trainee with Veolia Environmental Services UK in the Hazardous Waste Division focusing on recycling and recovery of various valuable waste resources.
Hannah Dunckley
I found the MSc in Green Chemistry and Sustainable Industrial Technology to have a great mix of core science along with other transferrable skills such as communication and commercialisation of science. The taught portion of the MSc is well structured and mostly coursework based which enabled me to do my work on my own terms without having the stress of multiple exams, whilst teaching me how to juggle deadlines and to allocate my time well. The mix of group and individual work is well balanced and further divided up into written and presented assignments. This helped me to improve my writing and presentation and teamwork skills. My 6-month research project focused on the microwave assisted clean synthesis of methyl ketones from biomass derived carboxylic acids using the Dakin-West reaction. This gave me hands-on experience with a range of green-chemical techniques in a laboratory-based research environment and was both educational and incredibly enjoyable. After finishing the MSc at York, I started a PhD in the QUILL centre at Queen's University, Belfast in October 2011. My research focuses on the structure-property characterisation of binary ionic liquid mixtures using experimental and theoretical techniques.
Abdulrahman Alwehaibi
The MSc in Green Chemistry & Sustainable Industrial Technology at University of York changed my view toward classical chemistry which gave me new skills on how to deal with chemicals in industry and these chemicals must not harm the environment. The Green Chemistry Centre in University of York from my point of view has the best staff that supported me during my study and lab work.

My MSc project was replacing commercial antioxidants that used in fuels and lubricants by extracting natural antioxidants from barley dust using Microwave technology. The positive results of the natural antioxidants in fuels and lubricants made me to continue doing a PhD in this area, with Dr Moray Stark at York.
Claire Saville
Since the MSc I have been working as a Chemist at Infineum, a company that develops and manufacturers additives for lubricants which are used in cars, trucks and ships. My role is in the designing and formulating of lubricants for Heavy Duty Trucks so that they meet emissions regulations and also to provide better fuel economy. The industrial focused topics of the MSc, spanning over a number of areas, provided a good stepping stone between an undergraduate degree and a job in industry, helping me decide what area I wanted to work in. The project gives the chance to put into practice everything you've learnt, develop some new skills and also get a good taste of what research is about.


Maggie Zhu
I found the MSc in Green Chemistry & Sustainable Industrial Technology to be very helpful in preparing me for my PhD study. It features cutting edge technology in terms of biomass biorefining and renewable materials, and I learned a lot of fundamental knowledge of green chemistry. During the completion of my research project, I developed my basic research skills and study method, and also learned how to use different analysis instruments such as IR, GC-MS and TG-STA. Everyone in the centre is very friendly and always willing to help.
Karima Al Bulushi
The MSc in Green Chemistry and Sustainable Industrial Technology was an interesting program and I really enjoyed it. The Masters course changed my attitude as chemist - I now do not want to be any chemist, I want to be a green chemist. You will consider everything around you from a green perspective. The MSc has six month taught courses which will introduce you to different aspects of green chemistry. Of particular enjoyment was the outreach activities we took part in, as you have the opportunity to meet members of the public and spread the word about green chemistry. This really enhanced my skills in communicating the principles of green chemistry to a lay audience. After the taught courses, you will implement what you have learned in conducting a green research project, which I really enjoyed and gained important research skills from.

I would like to also to mention that I found the staff and faculty of the Green Chemistry Centre of Excellence to be really friendly and helpful.


Katie Privett
I knew that the MSc course was going to be a challenge for me, coming fresh from an Environmental Science undergraduate and having not done much chemistry since college. However, with help from the staff and my fellow students, I progressed well and managed to keep up with the fast-moving course. The intensity of the course meant that I needed to balance my work load and often take charge in group projects to ensure deadlines were met.

My project was in the area of elemental sustainability – I was attempting to produce heterogeneous catalysts from plants which had taken up metals from 'contaminated' waters. However, despite varied attempts, I couldn't get my final catalysts to work, meaning I had limited time to explain this result and adapt my discussion. This challenge taught me how to work for sustained periods under high pressure, which has been a useful skill in my new job, as has the ability to juggle and prioritise projects.

Since graduating from the Masters, I have been working as a Training, Education & Networks Assistant in the Green Chemistry Centre. This role involves coordinating an EU-wide network of researchers and industrialists working towards creating value from food waste (www.costeubis.org), arranging meetings and conferences with international collaborators and running outreach activities for all ages and abilities. Although it has been a steep learning curve, I feel at home in the department and am steadily growing in confidence, taking on new challenges and spearheading initiatives to increase awareness of green chemistry.