MSc Global Media and Communications (LSE and USC)
---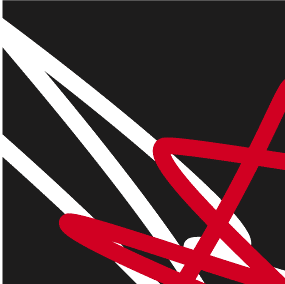 About the course
This unique double degree enables you to study for one year at LSE in London, the UK's media capital, and one year at the School of Journalism, the Annenberg School for Communication, University of Southern California (USC) – a top US communication school with close links to the Los Angeles media industry.
Read more about this course
Loading...
---
Entry Requirements
Upper second class honours (2:1) degree or equivalent in social science, or a degree in another field with professional experience in media and communications. Competition for places at the School is high. This means that even if you meet our minimum entry requirement, this does not guarantee you an offer of admission. If you have studied or are studying outside of the UK then have a look at our Information for International Students to find out the entry requirements that apply to you.
---
Send an enquiry to London School of Economics and Political Science
Please correct the errors indicated below to send your enquiry
The information you submit to London School of Economics and Political Science will only be used by them or their data partners to deal with your enquiry, according to their privacy notice. For more information on how we use and store your data, please read our privacy statement.
Where is London School of Economics and Political Science
---
Videos
---
Student Profile(s)
Adam Wu
I enjoy the notion that LSE is truly an international university. I have met people from many countries and now have a place to stay on almost any of my travels! Everyone shares a sense of excitement and enthusiasm for being here, and that is intensified by having London as our backdrop. With so many things to do you forget you are away from home, because everything is so inviting. LSE has really challenged me to be an independent thinker. I've been accustomed to being given more rigid guidelines to approaching an issue, and my programme at LSE has given me the know-how to delve into each topic and come up with my own interpretation and framework. The programme is structured so that even within the same degree everyone is able to take courses that suit their particular interests. I have been able to focus on the business aspects of global media, while others have chosen a route emphasising media development or regulation. LSE has given us many connections to the professional world, and its reputation is also second to none - employers respect LSE's name and recognise that we leave the institution with marketable skills. Through one of my professors I was able to land an internship at the BBC World Trust where I worked on presentations to increase funding for radio educational shows in Nigeria. My programme is unique in that I will spend a second year studying at USC in Los Angeles. People I have talked to about my degree have shown interest in my studies and job prospectus have already started coming in!
Erik Arheden
The Global Media program is a unique opportunity to do a joint Masters where the second year is spent at USC. It attracts a diverse group of students, all with a distinguished academic past. To be a part of such an accomplished group is an honour.

Before I came to LSE I knew the school was highly regarded for its entire range of programmes, not just the ones in Economics. It was a very pleasant surprise when LSE was ranked second best in the world in social sciences in accordance with the Times National and World League tables. The intimate connection to the business world and various organisations made the school very attractive as it carries the promise of a life beyond studies – saying you're from LSE helps put a foot in the door, whether you're looking to do research or find a job.

LSE is located smack in the middle of London within walking distance of a vast range of cultural events, historical institutions, and entertainment. You need that in between being buried in books! After I complete my programme I will pursue a career in communication, specifically competence development in ethical corporate leadership.
Sunaina Bhatnagar
This two year dual degree programme in collaboration with University of Southern California gives me exposure to two of the media capitals of the world, London and Los Angeles. LSE is one of the best social science institutes in the world and has one of the most diverse student bodies, so apart from a quality education I have also been able to interact with people from all across the world, and in London, too! All these things made LSE pretty irresistible.

I really appreciate the chance to interact with like-minded students from across the world. The exposure helps you learn a lot about yourself and a lot about the world around you that you would probably not know through books or TV. It's great! I've learnt a lot more about myself, become clearer on my goals and career objectives. Since most of the work centres around self study, LSE forces a lot of introspection about what you want to do and gives you the freedom to follow and study your area of interest.

I intend to work in the television industry after I graduate.
Dima Issa
LSE does not lead you through Media and Communications by an obvious path. Against a backdrop of dense theory, LSE integrates media with the social, political and personal, to the extent where everything becomes interesting and where everything becomes a potential topic for a dissertation. The education at LSE is unsurpassed, it is independent, not spoon fed; it is carefully calculated, not spontaneous; and it is rewarding, not forgotten.

LSE has the reputation of being one of the best schools for media and communication in the United Kingdom. Combining the opportunity of studying for a year in London with a year in Los Angeles, as part of the MSc Global Media and Communications programme made the decision making process much easier.

London is a magical city, making it an ideal place to form friendships and bond over its offerings. Whether you are studying for exams in private rooms, working on papers in its cafes, watching plays in its theatres or eating in one its delicious restaurants, London is the perfect place to be experienced alone or with friends.

After six years of working, following my undergraduate degree, a master's programme at LSE was extremely daunting. My first semester was unbelievably challenging. I had forgotten how to write papers, to study and to sift important information from the trivial. But after a lot of hard work and support, I was able to succeed. LSE gave me the opportunity to challenge myself in ways I never thought possible.
Erica Nonni
It was LSE's excellent reputation in the US that first drew my attention, while its breadth of Master's course offerings in my field really hooked me. The countless added benefits of LSE's central London location also played into my decision to enrol.

In my experience, LSE's people and location are its two greatest assets. I am delighted with the acquaintances I've made so far on campus, from other students to visiting speakers. I am part of a fascinating cohort of students in the Media department. There is a sense of participating in a real community of scholars. The knowledge and friendships that I've developed through my programme extend well beyond the classroom, and I expect them to extend well beyond my year at LSE.

I also consider the opportunities associated with living and studying in central London to be integral to a successful LSE experience. I've had great and varied experiences through my extracurricular involvements at LSE, many of which I would hardly have expected! I serve as the President of the Salsa Society and recently attended an entrepreneurship conference in Monaco with the Finance Society. Unlike at many universities, postgraduates at LSE enjoy a great deal of extracurricular opportunities through the Student Union.

After LSE I intend to work in the wine and spirits industry in a public relations or branding consultancy role. My LSE dissertation, which focuses on branding and identity in wine-related media, has afforded me a context in which to make key industry contacts.
Brooke Summers
The media – books, television, the internet and radio – is increasingly setting the agenda in political, social and economic realms. Faculty and students at LSE are aware of this and actively try to understand - through seminars, essays and dissertations – the consequences of this phenomenon.

LSE has one of the best groupings of media and communications faculty in the world, and I also love my fellow students! I've made so many wonderful friends in such a short time; creative, interesting, brilliant men and women from all over the place who are clearly going to be our generation's 'movers and shakers' when they graduate. I know I'm creating a vital network of future leaders.

My activities at LSE, which include everything from co-hosting a radio show on US and UK politics on puLSE FM to representing my fellow post-grads on my department's Student-Staff Liaison Committee, has given me a renewed sense of intellectual confidence. LSE challenges you to critically think about the world, creating a foundation which allows you to make the change you want to see. Upon graduating, I'll begin my career as a US Foreign Service officer, representing my country abroad and working at American embassies all over the world.