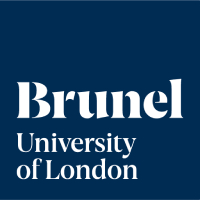 About the course
The Brunel Engineering Management MSc gives graduates and professional engineers seeking to move into management the technical skills and understanding of business, operations and strategy to pursue successful careers in engineering management.
Read more about this course
Loading...
---
Entry Requirements
A 2:2 (or above) UK Honours degree or equivalent internationally recognised qualification in an Engineering, Science, Maths or technology subject.
---
---
Where is Brunel University London
---
Student Profile(s)
Michael Beck
I came to Brunel in September 2010 to do my Master's degree in Engineering Management.

Looking back, I had a great year at Brunel. Brunel is a campus university with all facilities within short walking distance.

The teaching at Brunel is state of the art. As all lecturers are experts in their fields of study, the course content not only covers best practices and theory, but also practical examples and current research trends, which cannot be found in any academic publication yet. On top of that, the lecturers always search the dialogue with the students, rather than performing a one-way monologue, although the Engineering Management programme is a relatively big course of about 70 students.

My dissertation was set up in collaboration with BAA, the airport operator of Heathrow Airport. Its topic was about using system modelling and simulation techniques to improve passenger security screening from a passenger throughput perspective. This project was initiated by BAA, giving me the opportunity to deal with a real-life problem in an existing operational environment, and to apply tools and techniques that I have learned in several modules across the programme. The work together with BAA then helped me to get my first step into my current job – Process Consultant for BAA.

Only two months after I submitted my dissertation I was called by one of my contacts from BAA regarding a job opportunity. Now, I am in this role for about eight weeks and really enjoy the work I do. I work in the Process Engineering Department, dealing with process optimisation and improvement projects against the background of airport security processes. This involves for example capacity requirements planning, operational performance analysis or solution findings to overcome operational constraints. Within the short time I have been here, I already came across a number of tools and techniques covered in my Engineering Management course, such as the use of computer simulation software (Systems Modelling and Simulation) or quality tools like SPC, FMEA and DOE (Quality Management and Reliability).

If you are considering studying a programme which covers a broad range of topics like systems thinking, operations, general management, project management or supply chain, Engineering Management at Brunel would be the right choice. You will not only get to know the latest trends and best practices in your specific field of study, but also enjoy the vast opportunities besides your academic life, joining clubs and getting in touch with people from all over the world.



Scholarships
Scholarships available on a course where your lecturers include industry experts and your major individual project will be specified with your industrial supervisor. Every aspect of your course is undertaken at Granta Park the Cambridgeshire home of the National Structural Integrity Research Centre and TWI both of which are focused on developing solutions to problems and advances for the future.
Value of Scholarship(s)
See website
Eligibility
See website


Application Procedure
See website
1) The NSIRC scholarships for our MSc in Oil and Gas Engineering are now offering full tuition fee waivers for five UK/EU applicants either on a full-time or part-time basis at Granta Park, Cambridge, for 2020 entry.

A limited number of scholarships are still available for overseas applicants (full-time only) of £12,500.
2) he NSIRC scholarships for our MSc in Structural Integrity (Asset Reliability Management) are now offering full tuition fee waivers for five UK/EU applicants either on a full-time or part-time basis at Granta Park, Cambridge, for 2020 entry.

A limited number of scholarships are still available for overseas applicants (full-time only) of £12,500.
Value of Scholarship(s)
Various scholarships on offer
Eligibility
Eligibility information can be found here: https://www.brunel.ac.uk/scholarships
Application Procedure
Applicants should apply for the programme in the usual way through the course web page.

2) Applicants should then express their interest to be considered for a scholarship by emailing the programme Course Director, Kevin Hughes or Nenad Djordjevic and the Theme Administrator, Catherine Wells.

In addition the Course Director will carry out a telephone interview in order to assess suitability for the scholarship. The interview will be used to demonstrate eligibility for a scholarship and will focus on the reasons why the applicant wishes to be awarded a scholarship, what the award would mean for their employability or their country of origin. All other relevant information will be taken from the course application form.

The Scholarship will be awarded on a first come, first served basis and once they have all been allocated, the College will put prospective students on to Waitlist.