MSc - Building Services Engineering
---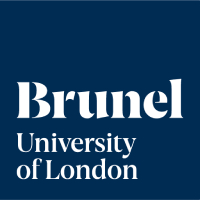 About the course
Building services engineers are involved with virtually every aspect of a building's interior environment. They design, install and maintain electrical and mechanical services - heating, cooling, lighting, water, lifts, and telecoms - and advise on issues of health and safety, security, sustainability and energy efficiency.
Read more about this course
Loading...
---
Entry Requirements
A 2:2 (or above) UK Honours degree or equivalent internationally recognised qualification in Mechanical, Building Services or technology subject. Other qualifications and relevant experience will be assessed on an individual basis.

Entry to this programme requires all students who are not nationals of the European Economic Area (EEA) and have temporary immigration permission to remain in the UK to obtain an ATAS certificate. If you are made an offer to join this course and you are not an EEA national, you will be required to obtain an ATAS certificate as a condition of your offer.
---
---
Where is Brunel University London
---
Student Profile(s)
Konstantinos Tsamos
Having completed an undergraduate degree in Mechanical Engineering at another UK university, I enrolled onto the MSc course in Building Services Engineering (BSE) at Brunel in September 2011. After an exciting and challenging year here, I successfully completed my MSc degree.

The school of Engineering and Designhas an excellence reputation in providing a comprehensive suite of programmes to suit the needs of the industry and professions, in the areas of building engineering, natural environment and sustainability.

As soon as I joined the MSc course, it was apparent that I had entered a dynamic and vibrant environment, with academics spanning all levels, from research students to research lecturers, readers and professors. The opportunities to enrich my engineering knowledge and professional development were in front of me and I took the opportunity as soon as possible.

The MSc course was challenging; even with its ups and downs on a daily basis, it was exciting to be part of a programme where drawbacks became my motivation to continue and complete the course. Without the guidance of my lecturers, professors, lab staff and interesting conversations with fellow students, I would not have progressed so well.

My dissertation topic was an investigation into the performance of a two-phase closed thermosyphon. I started the literature review and set up a test rig in mid-May and completed the project at the end of August; these were the best four months of my academic life. A daily discussion with my supervisor and the laboratory staff gave me a great opportunity to learn and understand thermodynamic principles and gain experience in real situations.

When I finished the dissertation my supervisor granted me the great opportunity to continue my studies with a PhD. It is an honour to be part of the Mechanical Engineering Department and I accepted the offer without hesitation.

I am confident that the long established history and partnership with industry in the UK and overseas would support my research during the upcoming years. Given that the University has one of the world's leading groups in the area of building services, and offers a world-class research environment, I am confident that I will concentrate fully on my research.

Brunel University is my past and my future and I'm happy to be a part of it. I would highly recommend postgraduate studies in Building Services Engineering at Brunel to any prospective student.



Scholarships
Scholarships available on a course where your lecturers include industry experts and your major individual project will be specified with your industrial supervisor. Every aspect of your course is undertaken at Granta Park the Cambridgeshire home of the National Structural Integrity Research Centre and TWI both of which are focused on developing solutions to problems and advances for the future.
Value of Scholarship(s)
See website
Eligibility
See website


Application Procedure
See website
1) The NSIRC scholarships for our MSc in Oil and Gas Engineering are now offering full tuition fee waivers for five UK/EU applicants either on a full-time or part-time basis at Granta Park, Cambridge, for 2020 entry.

A limited number of scholarships are still available for overseas applicants (full-time only) of £12,500.
2) he NSIRC scholarships for our MSc in Structural Integrity (Asset Reliability Management) are now offering full tuition fee waivers for five UK/EU applicants either on a full-time or part-time basis at Granta Park, Cambridge, for 2020 entry.

A limited number of scholarships are still available for overseas applicants (full-time only) of £12,500.
Value of Scholarship(s)
Various scholarships on offer
Eligibility
Eligibility information can be found here: https://www.brunel.ac.uk/scholarships
Application Procedure
Applicants should apply for the programme in the usual way through the course web page.

2) Applicants should then express their interest to be considered for a scholarship by emailing the programme Course Director, Kevin Hughes or Nenad Djordjevic and the Theme Administrator, Catherine Wells.

In addition the Course Director will carry out a telephone interview in order to assess suitability for the scholarship. The interview will be used to demonstrate eligibility for a scholarship and will focus on the reasons why the applicant wishes to be awarded a scholarship, what the award would mean for their employability or their country of origin. All other relevant information will be taken from the course application form.

The Scholarship will be awarded on a first come, first served basis and once they have all been allocated, the College will put prospective students on to Waitlist.