MSc - Advanced Manufacturing Systems
---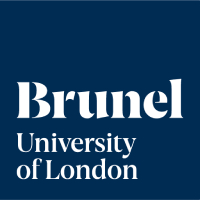 About the course
Our Advanced Manufacturing Systems MSc degree focuses on providing you with a unique learning opportunity to develop in-depth knowledge and skills in advanced manufacturing, aiming to produce the leading engineers and researchers required for Industry 4.0 oriented smart manufacturing to improve products and production processes.
Read more about this course
Loading...
---
Entry Requirements
A 2:2 (or above) UK Honours degree or equivalent internationally recognised qualification in an engineering, science or technology subject; Mathematics or Statistics discipline Other subjects with relevant work experience will be assessed on an individual basis.
---
---
Where is Brunel University London
---
Student Profile(s)
Asaf Rafid
I studied Advance Manufacturing Systems MSc.

The thing that attracted me the most to Brunel was the wonderful mix of subjects on the Advance Manufacturing Systems course. After eight years of working in the industry as a manufacturing engineer, the courses appealed to me, and seemed to have the highest potential to enrich my professional career.

With a full heart, I would say that my study experience was simply excellent. Each one of the eight modules was delivered by top professionals and experienced teachers. This made every lesson both interesting and challenging and I hardly missed a class. On top of the modules I had a remarkable experience when working on the dissertation. My supervisor, who is a true professional in his field, was extraordinary both as a tutor and as a professional guide, and I learned greatly from him.

My dissertation project highly contributed to my engineering experience and equipped me with some very powerful tools. The dissertation thesis was "Developing Algorithms for Automatic Dimensioning and Tolerancing of Mechanical Parts". The goal of the project was to find an automatic algorithm that defines manufacturing dimensions and tolerances to parts (i.e. cylinder, block, etc) in the most sustainable and cost effective way. I chose this subject because being a mechanical engineer I had to design and develop parts, then to assign dimensions that can be used later for production. My dissertation research had helped me to explore ways for finding more effective ways to assign these dimensions, so that a design will be more economical and costly. In addition, my other goal was to turn this logic into automated system that will save precious engineering developing time.

I am currently working as a Product Engineer at and international leading company, Objet Geometrics LTD. I get to practice and bring into use many of the theoretical things I learned at Brunel, and this gives me a great feeling of satisfaction. I also feel that the MSc in Advance Manufacturing Systems was a significant contributor to being accepted to Objet.

Finally, I can whole heartedly recommend applicants to come and study at Brunel. It has a wonderful administration team with a good customer service approach, excellent student facilities including a Computer Centre, labs etc. Most importantly, I felt that the teaching staff were highly professional, trained and experienced. All of this creates a wonderful environment for studying and learning, and it certainly was the case for me.




Scholarships
Scholarships available on a course where your lecturers include industry experts and your major individual project will be specified with your industrial supervisor. Every aspect of your course is undertaken at Granta Park the Cambridgeshire home of the National Structural Integrity Research Centre and TWI both of which are focused on developing solutions to problems and advances for the future.
Value of Scholarship(s)
See website
Eligibility
See website


Application Procedure
See website
1) The NSIRC scholarships for our MSc in Oil and Gas Engineering are now offering full tuition fee waivers for five UK/EU applicants either on a full-time or part-time basis at Granta Park, Cambridge, for 2020 entry.

A limited number of scholarships are still available for overseas applicants (full-time only) of £12,500.
2) he NSIRC scholarships for our MSc in Structural Integrity (Asset Reliability Management) are now offering full tuition fee waivers for five UK/EU applicants either on a full-time or part-time basis at Granta Park, Cambridge, for 2020 entry.

A limited number of scholarships are still available for overseas applicants (full-time only) of £12,500.
Value of Scholarship(s)
Various scholarships on offer
Eligibility
Eligibility information can be found here: https://www.brunel.ac.uk/scholarships
Application Procedure
Applicants should apply for the programme in the usual way through the course web page.

2) Applicants should then express their interest to be considered for a scholarship by emailing the programme Course Director, Kevin Hughes or Nenad Djordjevic and the Theme Administrator, Catherine Wells.

In addition the Course Director will carry out a telephone interview in order to assess suitability for the scholarship. The interview will be used to demonstrate eligibility for a scholarship and will focus on the reasons why the applicant wishes to be awarded a scholarship, what the award would mean for their employability or their country of origin. All other relevant information will be taken from the course application form.

The Scholarship will be awarded on a first come, first served basis and once they have all been allocated, the College will put prospective students on to Waitlist.