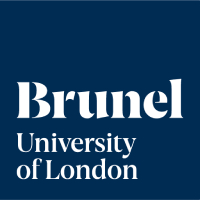 About the course
Our Advanced Engineering Design MSc degree is described as 'the doorway to industry'. It is for high-calibre, ambitious engineering or science graduates who wish to gain expertise in developing complex, multidisciplinary engineering design.
Read more about this course
Loading...
---
Entry Requirements
A 2:2 UK Honours degree or equivalent internationally recognised qualification in engineering, or an appropriate science (Physics) and technology subject areas.

Please note that we do not require a Design portfolio as part of the application for this programme. In the unlikely event that we do need this we will contact you.
---
Where is Brunel University London
---
Student Profile(s)
Muthukrishnan Kumarasamy
The course was intense and connected the essential points between academic theories and industrial real-time applications. Every theory session had an appropriate hands-on session to support and validate the theories. All the course materials are advanced and industry-oriented. Group projects, individual projects, assignments and programming exercises kept us engaged.
I must say that the staff were very helpful and experienced. The Professors, other lecturers, supervisors and technicians helped us to achieve what we came here for.
I had the opportunity to work with the Placement and Careers Centre (PCC) as an employability representative (part-time job).
I did an industrial project with Subsea7 ONG Company and built a test rig for offshore splash zone installations. It was a wonderful experience and I learnt numerous concepts through this project. It was a combination of mechanical design, electrical connections, microprocessor programming and instrumentation. I was given the opportunity to work with specialized Orcaflex software. I built a steward platform with other requirements and testing equipment. It was very useful for my career and personal aspirations.
My final year dissertation was with Jones and Shipman Company based in Leicester. I performed a massive FEA on huge grinding machine and created a customized program for performing a multistage analysis on the machines through Abaqus. The program was written in Python and was an instant hit in the industry. My results were implemented and my paper was selected for Simulia International Conference. My dissertation received a Brunel Alumni prize for best dissertation award.
I got a job as a Design Engineer in a ground breaking power storage company and I am working in a core design team of the company developing new solutions. My Master's degree sowed the seeds of engineering so deep that I am continuing my researches in computational methods and its applications. All design processes involve transforming conceptual models into design, detailing the design and manufacturing phases. Working through hand calculations, modeling, analysis, prototyping and detailed drawings are my day-to-day activities. Designing and devising a test rig to measure performance are also part of the work.
In summarising my time at Brunel, "To experience the best of engineering at a University named after the best engineer, Isambard Kingdom Brunel, Brunel is priceless!!

Scholarships
Scholarships available on a course where your lecturers include industry experts and your major individual project will be specified with your industrial supervisor. Every aspect of your course is undertaken at Granta Park the Cambridgeshire home of the National Structural Integrity Research Centre and TWI both of which are focused on developing solutions to problems and advances for the future.
Value of Scholarship(s)
See website
Eligibility
See website


Application Procedure
See website
1) The NSIRC scholarships for our MSc in Oil and Gas Engineering are now offering full tuition fee waivers for five UK/EU applicants either on a full-time or part-time basis at Granta Park, Cambridge, for 2020 entry.

A limited number of scholarships are still available for overseas applicants (full-time only) of £12,500.
2) he NSIRC scholarships for our MSc in Structural Integrity (Asset Reliability Management) are now offering full tuition fee waivers for five UK/EU applicants either on a full-time or part-time basis at Granta Park, Cambridge, for 2020 entry.

A limited number of scholarships are still available for overseas applicants (full-time only) of £12,500.
Value of Scholarship(s)
Various scholarships on offer
Eligibility
Eligibility information can be found here: https://www.brunel.ac.uk/scholarships
Application Procedure
Applicants should apply for the programme in the usual way through the course web page.

2) Applicants should then express their interest to be considered for a scholarship by emailing the programme Course Director, Kevin Hughes or Nenad Djordjevic and the Theme Administrator, Catherine Wells.

In addition the Course Director will carry out a telephone interview in order to assess suitability for the scholarship. The interview will be used to demonstrate eligibility for a scholarship and will focus on the reasons why the applicant wishes to be awarded a scholarship, what the award would mean for their employability or their country of origin. All other relevant information will be taken from the course application form.

The Scholarship will be awarded on a first come, first served basis and once they have all been allocated, the College will put prospective students on to Waitlist.