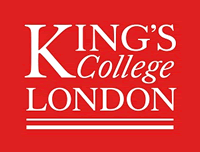 About the course
Our MA in Medical Ethics and Law focuses on the legal and ethical questions raised in the context of medicine. These may include debates about: consent to treatment in the case of adults; decision-making where an adult lacks capacity to consent to a given treatment; duties of care relating to treatment and to information disclosure; the treatment of children; adolescents and consent to treatment; assisted reproduction and abortion; assisted suicide, euthanasia and end of life decisions; organ donation; psychiatric ethics and mental health law; criminal law and mental disorder; autonomy and public health; the allocation of scarce resources; reproductive ethics; and global health.
Read more about this course
Loading...
---
Entry Requirements
2:1 undergraduate degree in a relevant discipline, e.g. law, medicine, philosophy, theology, social science, one of the life sciences, dentistry or nursing studies.

If you have a lower degree classification, or a degree in an unrelated subject, your application may be considered if you can demonstrate significant relevant work experience, or offer a related graduate qualification.

Alternative qualifications: Evidence of achievement of an academic level comparable to at least upper second class honours standard through past studies and where previous study, work or experience has made the applicant a suitable candidate, will also be considered.
---
Where is King's College London
---
Videos
---
Student Profiles
Dr Sharm Rajenthran
As a Londoner, King's College London was top of my list for degree choices based on its reputation for teaching excellence and optimal location. However, what has justified my decision many times over is that my time spent as a student at the Centre of Medical Law and Ethics has proved to be one of the most rewarding academic pursuits of my career.

In common with many medics, as a psychiatrist I was looking for a forum to examine ethical and medico-legal aspects of patient care which can often get lost in the pressures of a busy workday. While the MA has provided for my personal interest in mental health, its excellent curriculum is impressively broad in its scope and has never failed to be stimulating. I am sure I was not alone in thinking this given the passionate debate amongst my classmates who come from diverse backgrounds in law, philosophy and health care. However what sets the CMLE aside is the opportunity to be taught by academics who are leaders in their fields and are involved in informing and shaping policy in the UK. Yet, they are also gifted teachers who are always approachable and enthusiastic and never short of a good idea for your assignments.
Yan Yan Leung
King's was my first choice for graduate study in terms of its offerings for my field, the quality of the Centre of Medical Law and Ethics (CMLE), and its location. If given the chance to choose again, I would make the same choice with even greater confidence. Not only did King's deliver on my expectations, but I was further impressed by the quality of the community of staff, faculty and my fellow students.

What was clear from the start was that the administrative staff and faculty at the CMLE all genuinely care about their students, and are willing to offer assistance and answer questions with patience, kindness and honesty. Not only are our lecturers lead researchers in their field, they are also excellent teachers, demonstrating that they were as committed to their students as they were to their own research and work outside of the classroom. Moreover, I could not have asked for a better group of fellow students. Our classroom discussions were enriched by their varied professional backgrounds and personal experiences. I found myself constantly humbled and motivated by the fact that it was like learning in a classroom of teachers, not students.