About the course
A mechanical engineering master's degree that focuses on the in-depth examination of dynamics, robotics, nanotechnology, biomechanics, and energy systems to prepare you to enter a career in industry or research.
100% Outcome Rate of RIT Graduates from
Read more about this course
Loading...
---
Entry Requirements
Hold a baccalaureate degree (or equivalent) from an accredited university or college in mechanical engineering or a related field.

See website for further details.
---
---
Register your interest for this programme
Please correct the errors indicated below to send your enquiry
The information you submit to Rochester Institute of Technology USA will only be used by them or their data partners to deal with your enquiry, according to their privacy notice. For more information on how we use and store your data, please read our privacy statement.
Where is Rochester Institute of Technology USA
---
Videos
---
Student Profiles
Harshitha Nanjundappa
Harshitha Nanjundappa, an Electrical Engineering MS graduate (May 2018) leveraged her research projects and work at Intel into a full-time job offer.

"My co-op placement transitioned to a full-time job. When I left the co-op my manager did not want me to search for other jobs. He made sure I received my full-time offer letter before I completed the co-op. Rochester will always be an amazing chapter in my life."

Harshitha Nanjundappa
Bangalore, India
MS Electrical Engineering
Platform Power Delivery Engineering, Intel, Oregon, USA
Qian Yang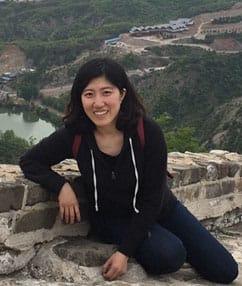 Qian Yang of China is a graduate of RIT's Print Media MS program - a program that teaches business, technology, and processes in graphic communications.

Qian writes the following about her experience in the program and at RIT:

"I was admitted to a bunch of graduate programs, but I found that RIT's Print Media program was not only a well-designed curriculum, it was also a team of teachers drawn from experts in different industries. They could share incredible resources and experience with students. At RIT, I got to know a lot of talented people who had a lot of good qualities: they were kind, creative and always passionate about their research. The Cary Graphic Arts Center in the library - for those who like graphics communication - is definitely a rare treasure. Two years of graduate student experience gave me an important inspiration and opened the door to an appreciation for printing and graphic arts - and even the beauty of the digital world. Although I have learned professional knowledge from the classroom, RIT gave me the opportunity to learn how to do research and skills. No matter what area I work in the future, this ability to carry out my research will benefit me a lot."
Sai Ashwin Parakkal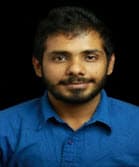 Sai Ashwin Parakkal of India graduated from our MS Computer Science program in 2017. Sai completed a Summer internship with Kodak Alaris in Fall, 2016, and then had an amazing experience working for Amazon's New York City operation in the Spring & Summer of 2017. He was offered a permanent position with Amazon upon completion of his degree.

Of his decision to attend RIT and his experience here, Sai writes,

"The reasons I chose RIT are three-fold; first would be its strong alumni relations with strong industrial presence, the second was a wide range of on-campus jobs, and finally the wonderful co-op program which is not available in most other universities. With the help of RIT's career fair I landed a summer internship at Kodak Alaris. With that experience under my belt, I then started a co-op job with Amazon in New York City. The work culture there was amazing. I was given problem statement to solve and all of the experience that I had gained was useful in this setup and I was able to end my co-op with an offer from Amazon for full-time employment upon my graduation. RIT provides you with everything you need. There are people to guide you and you can utilize this for your own benefit. The academic strength of RIT, coupled with the many career services offered by RIT, directs you toward success."
Caroline Sculimbrene
Graduated in 2021
I feel really proud of all the hard work I put into getting my degree. People respect the reputation of RIT so they are impressed when they hear where I graduated from and what degree I achieved.
Claire Candelori
Graduated in 2021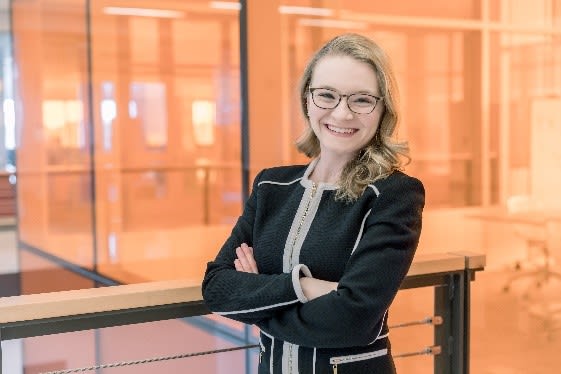 I loved the ability to get to know your professors and utilize them as true mentors. I had lots of questions about different industries and jobs I was applying to and I asked multiple professors about career and industry advice and they really helped me decide my career path.
Umang Gada
Graduated in 2021
I loved my in-person classes. The interactions I had with my professors in person made learning fun.
Neel Sancheti
Graduated in 2021
RIT gave me the opportunity to meet and learn from people from all over the world.
Anthoiny Parrucci
Graduated in 2021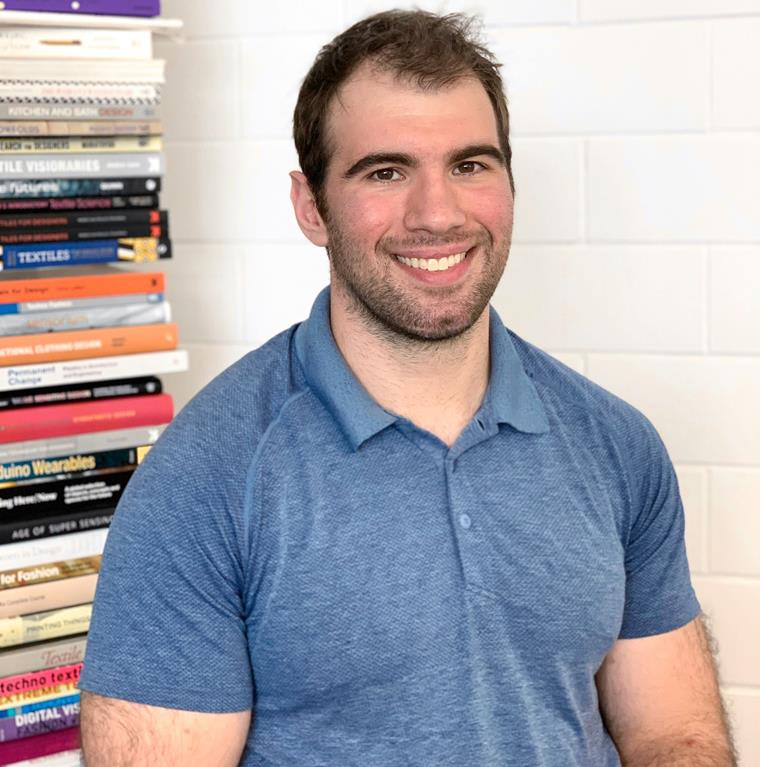 I chose RIT because of the Industrial Design program, facilities, professors and alumni network. Once I saw what RIT had to offer in person I was convinced it would be a great opportunity and experience. Having the opportunity to collaborate with, meet other student and learn across boundaries and outside of art & design.
Nishant Kodan
Graduated in 2021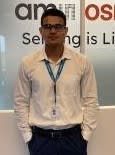 Working on next-generation ambient light sensors this summer was pretty cool. I adjusted to my role here pretty quickly and was able to perform tasks assigned to me. Understanding the working of these ambient light sensors, so as to characterize them helped me pick up a lot of skills along the way. I also worked on creating and debugging test programs, data analysis programs and working in labs to perform experiments in various test chips. This co-op provided me with a blend of lab work and computational physics which helped me strengthen my overall knowledge while giving me a clear idea of which path I'd be more inclined to take in the future.
Shubham Rajendra Dalvi
Graduated in 2021
I was a part of the NEON team (neonlife.ai) which makes digital artificial humans. The artificial humans look so real that you cannot distinguish them from real humans. In spite of being an intern, I got to work on the critical parts of the software. I developed the authentication service and a user management portal which is deployed and being used by the team.

The things that I liked the most were trust, complete ownership, work-life balance, team chemistry and of course free food every day.

Scholarships
Graduate scholarships and assistantships are awarded based on merit - the strength of an applicant's qualifications as compared to those of other applicants for the same program. Assistantships are awarded at the discretion of the academic program department and are typically awarded once students are enrolled.

In 2021-2022, RIT awarded $37 million in graduate scholarships and tuition aid to 2,800 graduate students. Scholarships award amounts generally range from 5-60% of tuition. The average scholarship is 30% of tuition.
Value of Scholarship(s)
5-60% of tuition
Eligibility
All applicants for on-campus graduate study are eligible. Awards are made once an admission decision is made and applicants are notified of scholarship awards at the same time they receive an offer of admission. International applicants have the same opportunity for awards and award amounts as do US students.
Application Procedure
No separate application is required. Answer two Yes/No questions on the application for admission.