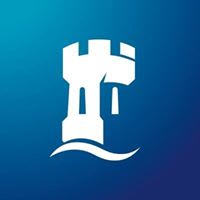 About the course
With over 25 years of experience in public health education, our Public Health course will provide you with the theoretical knowledge and practical skills you need to succeed in public health.
You'll be taught by a wide range of our globally renowned public health experts who are at the forefront of public health in their specialisms.
From health protection to health and lifestyle behaviour choices to more specific areas like tobacco control, you'll learn the skills needed to improve the health of our populations. You'll also learn to put public health questions into practice, with support in methodological skills, in research and on the ground.
Read more about this course
Loading...
---
---
Where is University of Nottingham
---
Videos
---
Student Profile(s)
David Stacey, Programme Manager, Strategy and Performance, Public Health Directorate, Lincolnshire County Council
"Having decided to embark on a postgraduate qualification in Public Health I naturally asked around the office. Whenever I asked the advice of colleagues in Public Health about undertaking an MPH it was Nottingham which came up time and again as the MPH of choice. One of the key benefits to me of undertaking the MPH in Nottingham has been the fact it is a taught course attracting a real range of students. Being given the opportunity to work with other students from all sorts of different professional backgrounds and from different parts of the world has enabled me to place the debates about critical areas of Public Health policy and practice into the widest possible context. This has been invaluable in widening my public health knowledge. The staff at Nottingham are really supportive and have been a huge source of knowledge, expertise and encouragement and their diverse backgrounds helps to provide a real balance to the course with so many and varied skills upon which the department can draw."
Kirsty Pitt
Having studied for my undergraduate degree in pharmacy at the University of Nottingham, I already knew of the high quality teaching and research that the University offers, so it was a natural choice for me when deciding to undertake a Masters in Public Health (MPH).

I really enjoyed my year doing the MPH. I learned a lot both from the teaching sessions and from the experiences of others taking the course, who came from a variety of backgrounds from across the world. The staff on the course are all willing to help as you go through the course and there is a really friendly and supportive atmosphere.

I particularly valued the opportunity to develop my skills in data analysis and critical appraisal, and to put these into practice through completing my own research project. The skills I learned on the course enabled me to develop my career and are invaluable in my new role at the National Institute for Health and Care Excellence (NICE).

I would highly recommend the course to anyone interested!