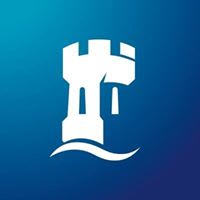 About the course
With over 25 years of experience in public health education, our Public Health (Global) course will provide you with the theoretical knowledge and practical skills you need to succeed in public health across the globe.
You'll be taught by a wide range of globally renowned public health experts who are at the forefront of public health in their specialisms.
From health protection to health and lifestyle behaviour choices to more specific areas like tobacco control, you'll learn the skills needed to improve the health of our populations. You'll also learn to put public health questions into practice, with support in methodological skills, in research and on the ground.
Read more about this course
Loading...
---
---
Where is University of Nottingham
---
Videos
---
Student Profile(s)
Dr Ruby Mcharo
"I chose The University of Nottingham because it is one of the world's great universities committed to providing true international education and offering a range of scholarships to African students; and it is highly research based with a vibrant reputation.

The University of Nottingham has a very supportive and conducive environment to study; the departmental and administrative staff are always around and happy to help, and there are lots of resources for learning. The University's teaching package goes beyond the classroom environment to educational field trips that rekindles historical events such as Thackray Museum and the Holocaust Centre.

For international students whom English is not a first language, a number of sessions are offered to improve students' competence in English language for communication and writing skills. My experience with the University teaching and assessment setting was slightly different from what I was used to back home, but this was no obstacle to the great learning environment I had. My lecturers and supervisors were approachable and highly committed to support. Course and assignment requirements were made clear at the beginning of the modules and that made the assessments and exams uncomplicated and fair. At the end of every module, students are asked to give feedback and suggestions for module improvement. The International Health course that I undertook is well structured with experts from different African, Asian and European countries that have vast experience in the different sessions they teach.

With the knowledge I gained from the international public health course I am now in a better position to initiate positive change in my community, by brainstorming questions for research, collecting proper data and implementing relevant solutions through health education and formulation of proper health policies that meet its needs.

The International Office personnel offer great assistance to international students in all endeavours from application processes until when the course ends, and you are never alone. Extra curricular activities organised by different societies and unions at the university provide a platform for easy and affordable sightseeing of the beautiful land of the Queen, during semester breaks. Nottingham city is a perfect place to live as a student, with affordable costs and a wide variety of shops to shop from and entertainment to party at.

Being a Commonwealth Shared Scholarship recipient, I would not think twice to advise any international student to join The University of Nottingham and experience its hospitality and academic excellence."