Master of Public Administration MPA
---

About the course
Read more about this course
Loading...
---
Entry Requirements
Upper second class honours (2:1) degree or equivalent in any discipline. There is no formal requirement for previous professional work experience, but students starting the MPA normally have one year of professional experience and many have two or more years of experience.

Competition for places at the School is high. This means that even if you meet the minimum entry requirement, this does not guarantee you an offer of admission.
---
Where is London School of Economics and Political Science
---
Videos
---
Student Profile(s)
Ana Paula Fernandes Jubran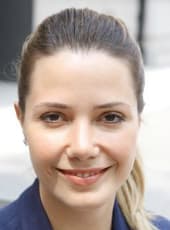 I chose to study at LSE because it is one of the top ranked institutions in economics and political science. What pleased me most about studying at LSE is the diversity of the students: the MPA programme has students from a broad range of nationalities with different backgrounds and varied work experience. Being at LSE means exchanging experiences with students from around the entire world. After a theoretical class or lecture, you then have the opportunity to discuss the application of the theories to a broad range of countries and regions.

I also really valued the combination of courses (economics, econometrics, and political economy), as it provides students with an overview of other subjects related to public administration.

LSE helped me with several aspects of my personal development. It offers extra-curricular activities such as Excel training, presentation skills training and life coaching. Additionally, as vice-president of the MPA student association, I experienced working with a team of brilliant people from different nationalities and professional backgrounds, which was extremely enriching.
Katie Walpole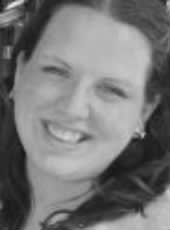 I could not have obtained my current position without completing the LSE MPA programme. The programme pushed me to my limits and provided me with the tools and skills to complete my work on a daily basis. The public management stream prepared me to one-day take on a senior management role in local government.

I still remember my Capstone project and the team that I worked with. Not only did my teammates become some of my closest friends, the final report contained implementable solutions to real life issues. Referencing my Capstone project in my final interview with my current organization helped me to stand out from the other applicants.

The programme prepared me to work on a wide variety of public policy issues, which is important for my career in local government. I have to be able to analyze performance measures at one moment, work on policy concerning animals the next moment, and then review organizational efficiency or deal with constituents.
Francesco Alfonso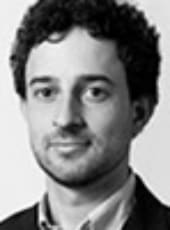 I chose the MPA because I wanted to build solid skills in economics and quantitative methods, while still keeping the flexibility to tailor part of the curriculum to my curiosity and interests. A two-year programme was what I was looking for. I also wanted a degree that would keep the doors open for both civil service and private sector professional options.

The LSE MPA definitely boosted my analytical skills and my ambitions when applying for job vacancies. It surely helped me obtaining an internship at BCG - a consulting firm - between the first and second year of MPA, which then turned into a full-time job once the MPA was over. In addition to that, the Capstone project during the second year gave me the opportunity to have a close look into the OECD, which two years later has become my employer.