About the course
Read more about this course
Loading...
---
Entry Requirements
A very good undergraduate degree in law, LLB or equivalent, (for example, a first or very high upper second in the UK LLB or equivalent).

Applicants with a very good degree in another discipline together with very good grades in an appropriate graduate diploma in law (such as the UK's Graduate Diploma in Law) may also qualify for a place.
---
Where is London School of Economics and Political Science
---
Videos
---
Student Profile(s)
Bukola Oluwa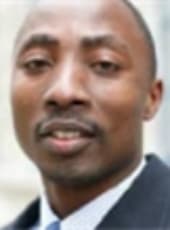 I graduated from the University of Ibadan in Nigeria. When considering my options for a postgraduate programme, I needed a school that transcended the pages of its prospectus and that would challenge me academically as well as giving me the opportunity to be socially active. LSE is filled with an array of lecturers with sound academic and research backgrounds; you are taught by experts of repute who are consultants to international and multinational bodies. They are names you read in textbooks and journals worldwide. Each day in the class is different; apart from the seminar approach, live practitioners from different areas give you first hand information and practical experience of the field. My classmates are from all over the world – it is a 'mixed grill' of intellectual minds! Active participation of each student gives insight into beliefs from different parts of the world and you do not need to travel there to get information about a country's situation. The facilities provided are astounding; I have never come across such in all my academic years before and after my sojourn at LSE. You are given a personal tutor that monitors your development and provides academic and personal support. The courtesy you get from each member of staff makes you feel like the executive president of a country. Despite these lofty achievements of LSE, financing your education is not an obstacle because the School has various financial provisions for students from different regions and backgrounds. At the completion of my studies, I have realised that I did not go to a school but I have attended an institution
Tuo Zhao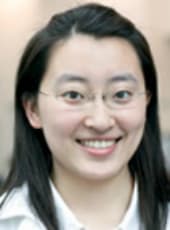 My dream is to become a lawyer specialising in company law. I wanted to qualify in London first, and then acquire some work experience before moving on to Hong Kong or mainland China. I chose LSE because the LLM programme offered a range of options that suited my needs, and also for its worldwide reputation and teaching staff. Situated on a compact site in the heart of London, LSE has a unique atmosphere. As an international student, eager to get to know London, this position, combined with the diverse students surrounding me, has been the best part of my experience here. I have also benefited from the support services on offer – especially the Language Centre. I took part in pre-sessional English language classes before the programme started, which increased my confidence in my language ability and enabled me to play a greater part in class discussions. I also took advantage of Dissertation Writing and Examination Writing classes during the LLM to improve my written English. Once I graduate, I will pursue further professional qualifications, starting with the Graduate Diploma in Law at the BPP Law School. LSE has provided me not just with an international platform to launch my career, but also the knowledge and skills to help me achieve my goal of becoming a lawyer with confidence, persistence and flexibility.
Jocelyn Bako
LSE Annual Fund and Margaret Bennet Scholar

I heard about LSE from an alumnus; I then researched about the school and decided to apply for the LLM program having studied my bachelor's in Law at Makerere University, Kampala. I was offered a place and given a scholarship by the LSE Fund and Margaret Bennet.

Studying at LSE has been such a great opportunity for me. I have had the privilege of being taught by some of the world's best tax professors, using up to standard and interactive teaching methods with a wide coverage of topics and jurisdictions. Being at LSE also enabled me to meet students from all over the world and learn from their experiences. The Careers Department at the School has helped to shape my dreams and aspirations. My experience at LSE has given me a different perspective of the world and opened up a gateway for my career.

Apart from the academics, I had the opportunity of enjoying the city of London, visiting museums, the London Eye and the theatres.

I intend to go back to Uganda and use the knowledge and experience that I have acquired to work either for the government or private sector and with time, use the entrepreneurial skills to start up a business.

LSE is the university to be at!
Greg Robins
The School has an excellent reputation both within the United Kingdom and abroad. I sought top class education with a global focus, and an institution which gave me the best possible opportunities for later success.

After graduating from LSE, I volunteered in Sierra Leone on a short-term legal education outreach programme. From early 2014 to late 2015 I worked at the Treasury Solicitor's Office (now the Government Legal Department) in one of the Litigation teams. I then returned to my home country of New Zealand and I am now a Senior Solicitor at the Office of Human Rights Proceedings: a role which requires a sound understanding of litigation principles, human rights issues and lateral thinking.

I loved my time at LSE. The educational, social and networking opportunities were fantastic and the ability to engage with the heart of London and the UK was second to none.