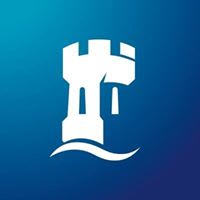 About the course
Take the next step in your career using psychology in the world of work to help effectively manage people, even if you've never studied psychology before.
You'll learn about how we motivate employees, how we train them, how we recruit, how we design jobs, how we assess performance, how we manage well-being, how we lead, how we manage organisational change, and more. We also feature a module on managing diversity in the workplace. At Nottingham, we make sure the course has a practical focus and aim to improve your skills as a practitioner. That's why you'll also learn about consultancy as part of your studies.
Read more about this course
Loading...
---
Entry Requirements
2:1 in any degree.

If you have an undergraduate degree (2:1 or above) that confers the graduate basis for chartership (GBC), you may be interested in MSc in Occupational Psychology instead.

If you have an undergraduate degree (2:1 or above) that does not give you the graduate basis for chartership (GBC), you may be interested MSc in Work and Organisational Psychology instead.
---
Where is University of Nottingham
---
Student Profile(s)
Louise Kessie
"Studying an MSc in Management Psychology has been a fantastic experience. The course adopts an interdisciplinary approach. This allows us to learn about psychology in the workplace from different perspectives, and this provides an enriching academic experience. The staff are extremely knowledgable and passionate about their subject and this contributed significantly to my enjoyment of my masters degree.

I had the opportunity to meet students from around the world, and this too contributed to an enriching academic and social experience. I love learning about different cultures and the University definitely facilitated this! There are so many activities to participate in while studying at Nottingham. As a course representative and student ambassador I was able to support other students as well as represent the University at different schools in Nottinghamshire (highly recommend this). The best way to meet people is to get involved in the student community by joining a society! I was a STAR trainer which is part of the students union. This role allowed me to develop my training and development skills, make friends and improve my public-speaking. It also helped me develop a better understanding of my training in organisations module.

There are several places to study across the campus and this is convenient if you want to study alone or in a group. Honestly, this has been a phenomenal 12 months! Although it was one year, it has been a life-changing experience which I will never forget! I would love to say a huge thank you to the University of Nottingham and especially a huge thank you to all of the administrative and academic staff in my department!!!