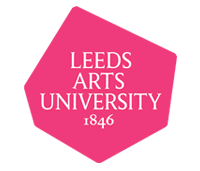 About the course
We are intending to bring together our MAs in Worldbuilding and Creature Design. This is in response to industry demand for pre-production specialisms and will enable us to bring together practitioners who want to create immersive worlds along with opportunities to develop creatures that can interact with imaginative, yet to be explored environments.
The course is the first of its kind in the UK. The Creature Design aspects open career opportunities in film, game and comic industries as well as work supporting scientific research, such as visualising prehistoric life or paleo reconstruction, evolution and life on other planets, known as speculative biology. The Worldbuilding aspects invites students to create richly-detailed cultural, historical and futuristic worlds for careers in the entertainment industry, production and research.
Read more about this course
Loading...
---
Entry Requirements
At enrolment you should normally have achieved:
An undergraduate UK honours degree or international equivalent in a subject related to your proposed course of study or;
A degree-equivalent postgraduate diploma /professional qualification
You will also need:
one reference to support your application from an academic or a creative practitioner
a personal statement outlining your intentions for postgraduate study
Applicants who hold a degree from another discipline or have experiential learning in lieu of a degree that can demonstrate appropriate knowledge and skills may also be considered for entry using our Recognition of Prior Learning (RPL) process.
---