MA - Children's Book Illustration
---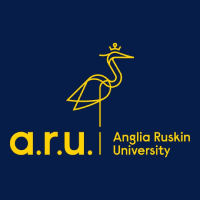 About the course
Follow in the footsteps of acclaimed children's artists by studying your Children's Book Illustration MA degree at ARU. Work with a dedicated support team of internationally-recognised illustrators to develop your own personal visual vocabulary. Make connections in the children's publishing
Read more about this course
Loading...
---
Entry Requirements
A good honours degree (or equivalent), normally in a related subject. Applicants with professional experience are also encouraged to apply.

If English is not your first language you will be expected to demonstrate a certificated level of proficiency of at least IELTS 6.5 ( Academic level) or equivalent English Language qualification, as recognised by Anglia Ruskin University.

Please see course website for further details.
---
---
Fees
UK Students: £12,100 (full-time per year)
International Students: £18,00 (full-time per year)

Please see course website for further details.
Where is Anglia Ruskin University ARU
---
Videos
---
Student Profile(s)
Nadia Shireen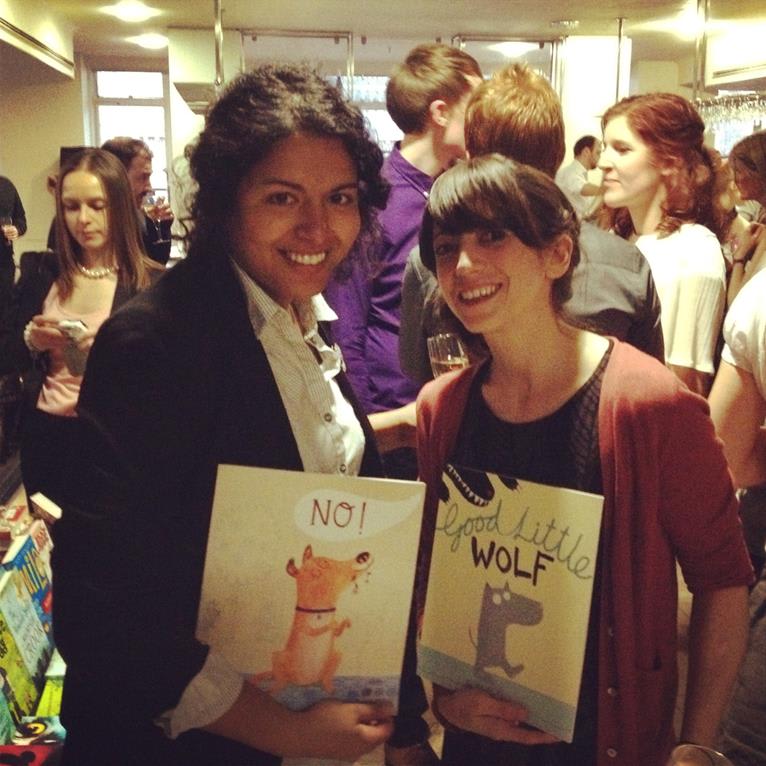 Anglia Ruskin was the first institution to offer an MA in Children's Book Illustration. During my research it became clear that as well as being innovative, the course was also well respected. The part time option allowed me to keep working and stay financially afloat.

I didn't realise at the time quite how much the course would affect my life! The course forced me to take my drawing seriously for the first time, which has in turn made me reassess my work and what I want to do in the future. The tutors all shared a commitment to bringing the best out of every student. I found them supportive, encouraging and honest. It is vital to be open to criticism in order to get the most out of the course. There's a real passion for the subject from the teaching staff that is highly infectious.

The course works closely with the publishing industry, which is invaluable for aspiring illustrators. A team from Egmont Publishing regularly visited us, and gave us insight into the ever-changing landscape of the industry, as well as personal feedback on our work. The graduation show in London was attended by talent-spotters from all of the major publishing houses, which I think is a testament to the reputation of the course. At the graduation show I was approached by several publishers, and have signed to Random House Picture Books for a two-book deal. For now at least, I've managed to quit the day job and am working full time on writing and illustrating books for children - a dream come true! My experience at Anglia Ruskin will help me in my new career every day. It's hard to quantify the impact learning and growing in a supportive environment has had on me.
Beth Waters
MA Children's Book Illustration graduate Beth Waters was recently shortlisted for the 2020 Kate Greenaway medal in Children's Book Illustration for her book Child of St Kilda. She tells us about her time on the course, and her reaction to being shortlisted.

"The book came out of my Masters project that I did while studying on the MA Children's Book Illustration at ARU. The course was incredibly challenging but also really supportive, and right from the first day I knew I was in the right place there, surrounded by like-minded people who loved illustration and stories.

"I discovered printmaking for the first time in the fantastic print room, and it was a real lightbulb moment - it taught me so much about image making, and John Williams' advice (as many other students will attest) was second to none.
Cover of Child of St Kilda

"Then when I finished the MA I was involved in the Cambridge School of Art stand at the Bologna Children's Book fair, organised every year by Pam Smy, and through that I was lucky enough to get a contract with Child's Play to publish the book. This allowed me to finally travel to St Kilda for research, which was another dream come true in itself. Child of St Kilda was finally published in Spring 2019, two years after I finished the MA.

"I was really over the moon to have my book on such a prestigious shortlist. I couldn't believe it when I heard the news because it's my first book, so it's a huge honour.

"I'm also just really happy because it shows that people really want to read about this tiny remote Scottish Island and are interested in its amazing story. It's a beautiful and fascinating place that absolutely deserves to be known about. It's also not lost on me in our current strange situation that this is a book about extreme isolation and the importance of community in times of difficulty."

All images copyright Beth Waters.
Scholarships
Our Alumni Scholarship is for students who have already completed an ARU degree course, and want to undertake further study – whether that's a Masters degree or a research programme.

This scholarship is available to students starting a course in the 2019/20 academic year.

There are three levels of scholarship, ranging from £400 up to £2,000 in your first year of study.

Value
£2,000 if you're applying for a postgraduate taught degrees, and achieved a 2:1 or above in your previous study
£1,000 if you're applying for a postgraduate taught degree, and achieved below a 2:1 in your previous study
£400 if you're applying for a postgraduate research degree
Duration
This scholarship is a fee discount. We'll deduct it from the tuition fees in your first year.
Value of Scholarship(s)
£2,000 for a pg taught degree with a 2:1 or above in your ug degree. £1,000 for a postgraduate taught degree with below 2:1 in your ug degree.
Eligibility
To be eligible for our Alumni Scholarship you must:

be starting a postgraduate taught or postgraduate research course at ARU. You can be studying full-time or part-time
be from the UK or EU. International students should refer to our International Alumni Scholarship
already hold a full undergraduate honours degree, Masters degree, Postgraduate Certificate or Postgraduate Diploma from ARU. We include our predecessor institutions in this, and there is no time limit on when you completed your previous studies.
Application Procedure
There is no need to apply. You'll automatically receive our Alumni Scholarship if you meet the eligibility criteria.
Students from a range of disadvantaged backgrounds are currently significantly under-represented both in the profession of children's book illustration, and in the student cohort of ARU's MA Children's Book Illustration course at ARU's Cambridge School of Art.

The purpose of the ARU Children's Book Illustration Inclusivity Bursary is to encourage and support talented students from under-represented groups to study the MA Children's Book Illustration course at ARU's Cambridge School of Art.

It aims to help overcome some of the barriers that currently prevent students from under-represented groups from taking up this course of study, and subsequently progressing into a successful career as a children's book illustrator.
Value of Scholarship(s)
£11,200
Eligibility
The eligibility criteria to apply for this Bursary are that the applicant:

Is applying for or has been offered a place on the MA Children's Book Illustration course (full-time or part-time) at ARU's Cambridge School of Art
Is facing financial disadvantage, and/or is from an under-represented group.

To be eligible to receive the Bursary, applicants must additionally have:

accepted an offer of a place on the MA Children's Book Illustration course
registered as a student
begun their course.