LSE - PKU Double MSc Degree in International Affairs
---

About the course
Organised jointly by LSE and Peking University (PKU), this double master's degree offers an outstanding opportunity for graduate students and young professionals to study the international relations of China and the Asia Pacific region, as well as the theory and history of global international relations.
Read more about this course
Loading...
---
Entry Requirements
Upper second class honours degree (2:1) or equivalent in any discipline.

Competition for places at the School is high. This means that even if you meet our minimum entry requirement, this does not guarantee you an offer of admission.
---
---
Where is London School of Economics and Political Science
---
Videos
---
Student Profile(s)
Marcus Chee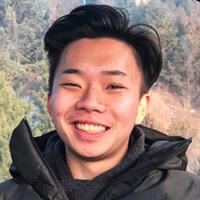 What can you say about your academic growth at LSE?
My academic growth at LSE was incredible. Being here in London and participating in 'blended learning' with the LSE [during COVID] has been enlightening. The expansive reading list, stocked library, intellectually curious classmates – it truly allows one to expand one's mind.

What did you do before you started your master's?
I was in Peking before my time in London. I completed my first half of my Master's program in Beijing, albeit with COVID. I went straight from my undergrad into my Master's in China.

What were the most important factors influencing your decision to come to LSE?
The most important factors were perhaps the city, London and LSE's prestige and eminence in my field of interest.

What are you looking forward to doing in your studies?
Discussing the latest readings (the issue on Palestine, Pacific war and Colonial armies) with classmates at a coffee shop or a bar. What's really exciting is that this usually fosters interdisciplinary (courses) discussion about how certain time period/spatial causes also relates to another. That's really exciting!

How has the pandemic affecting your experience as a master's student at LSE?
As a Master's student, the pandemic does restrict or limit access to archival material, libraries and museums. That's certainly quite an inconvenience since London truly has an immense repository of historical materials, exhibits and texts.

Do you have any advice for future LSE master's students?
I think bring an open mind. If you come in willing to positively engage with the academic workload, I think you'll find the intellectual environment here to be really stimulating.
Scholarships
Funding for the first year, at PKU

Non-PRC students can apply to the Chinese Government Scholarship programme for year one study at PKU. Applications must be submitted via the Chinese Embassy of the student's country of origin. The CGS will provide awardees with a monthly living stipend and assistance with accommodation arrangements. The PKU tuition fee will be partly covered by the CGS (students are expected to make up for the difference by other means).

All students are eligible to be awarded designated scholarships or financial aid based on their overall performance during year one at PKU. Since 2014, students who met the requirement were awarded RMB 2,000-10,000 respectively depending on different types of scholarship or financial aid.

Funding for the second year, at LSE

This programme is eligible for needs-based awards from LSE, including the Graduate Support Scheme, Master's Awards, and Anniversary Scholarships. You must apply for these needs-based awards from LSE, during your first year of study. Selection for any funding opportunity is based on receipt of an offer for a place and submitting a Graduate Financial Support application, before the funding deadline.

In addition to our needs-based awards, LSE also makes available scholarships for students from specific regions of the world and awards for students studying specific subject areas. Find out more about financial support.