About the course
The master's specialisation Human Rights and Migration will give you insight in how international and European legal instruments influence the position and mobility of citizens in the EU and how the major international documents and courts protect the rights of individuals.
Read more about this course
Loading...
---
Entry Requirements
A completed Bachelor's or Master's degree in Law equivalent to the Dutch educational level*.

Students with a degree in Politics, Governance, International Relations, Liberal Arts or equivalent, with a substantial number of courses in Law, are also eligible for admission to this specialisation. These students should provide proof of their knowledge of the basic concepts of Law. A sufficient level of English proficiency is required. Language proficiency can be proven via certain diplomas, or by successfully completing an accepted language test.

Unfortunately, this Master's does not offer a pre-Master's programme.
---
Fees
The legal tuition for the 2022-2023 academic year is €2.209,- and is applicable to EU/EEA, Swiss or Surinamese students who have not yet obtained a Master's degree in the Netherlands. Our tuition fee for non-EU/EEA students is 16,000 euros.
Send an enquiry to Radboud University
Please correct the errors indicated below to send your enquiry
The information you submit to Radboud University will only be used by them or their data partners to deal with your enquiry, according to their privacy notice. For more information on how we use and store your data, please read our privacy statement.
Where is Radboud University
---
Videos
---
Student Profile(s)
Cintia Campos da Silva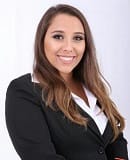 Doing my LL.M. at Radboud University has been a very rewarding experience. Radboud provides much more to its students than just offering lectures and in-class discussions; Radboud offers a stimulating environment where we have the opportunity to learn and develop our professional and personal skills.

The international community in Nijmegen is very diverse and welcoming. There are people from all nationalities and cultures and lots of events where you can meet other internationals and people with similar interests. The Dutch students are interested in learning about the international students' cultures and experiences, and they will never make you feel like you don't belong. It might be hard to go further than a collegial relationship with a Dutchie and actually befriend one, but sometimes all it takes is a little bit of initiative.

The relationship between students and professors was a positive surprise for me. Compared to my experience in Brazil, the professors here are much easier to approach and seem to know and care a lot more about their students.
The staff in general is very kind and helpful. The International office is always interested in listening to our problems and is eager to help us in any way they can. Overall, they are constantly doing their best to provide us with the best academic and personal experience possible.

This Master's programme has proved to be very demanding. It took me some time to learn how to prepare for the classes and for the exams. The workload is heavy! I've learned it's essential to organise yourself, turn studying into a habit and never leave things till the last minute. Also, don't be afraid to ask for help if you ever feel too overwhelmed, remember that if something is difficult for you, it's certainly difficult for others as well and they might know how to help you!

I am writing my Master's thesis on how stereotyping can influence intersectional discrimination against women. I think it's important to discuss how women can still be subject to violence and discrimination due to stereotypical views about their roles in society and about how they should behave.
Tatiana Rouhana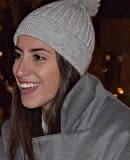 I was always passionate about Human Rights and this passion got more intense because of the situation of Syrian refugees in my country. Therefore, I decided to do my Master's degree in that field of law.

I started looking for an LLM in Human Rights law and I found many universities that offer this specialisation in the Netherlands. However, only two universities in the Netherlands offered an LLM that consisted of a combination between Human Rights law and Migration law. One of which was Radboud University. Radboud University had a very high reputation on a national and an international level, and it also had the perfect programme for me.

So, in August of 2018 I packed my bags and moved to Nijmegen. I was a little bit anxious before I got to Nijmegen, because it was my first time in the country and I was not familiar with the culture or the people. However, the second I arrived to this town there was an immediate sense of belonging. Many international students were also coming to study abroad in Radboud University so it was very easy to make new friends. The locals are very nice, they are very welcoming of foreigners; immigrants and students.

Nijmegen is also a very safe place, you will not feel insecure or in danger. With regards to the campus, Radboud University has a nice green campus. The university has very modern and well-equipped faculties. As for the Law faculty, it has one of the nicest libraries and the most helpful international office staff that will help you with the tiniest detail just to make sure you are comfortable and at ease. The campus also consists of a huge gym offering a range of different activities.

As for the program itself, it was very well organised. Besides the fact that the professors had an extended experience in the field of law they were teaching, they were also very friendly and always at the students' disposal.

Finally, I can say with no doubt that this experience has been a life changing one. It made me get to know not just the Dutch culture but also many other cultures because of the vast diversity of the students who come to study at Radboud University. If I can describe my experience in one word it would be; Remarkable!
Brenda Judith Namazzi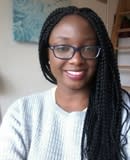 I like that lecturers here encourage us to give our independent opinions. You can see this in the class discussions, and in the nature of the exams and essays we are asked to write. They really want to see each student's individual opinion and to me that is awesome because I can relate it to the legal career. The law is always evolving and these individual opinions or views of people are what lead to developments in the law.

The relationships between students and with the teachers/researchers is good. Lecturers open up discussions to the class in which they seek our opinions on issues, especially if its concerning ongoing issues in the media related to the subject matter. They try to provoke our thoughts on those issues.

My thesis is about intra-EU mobility rights for third-country nationals. Initially when I chose this programme I thought I would opt for a topic in a human rights but when I took the course on immigration law I gained a lot of interest in it. So I chose this topic because I could also relate to it, being myself a third-country national in the EU.

Human rights law is essential in every aspect of one's life and career. It is at the foundation of everything in any society because it teaches people how to manage the relationships with their home governments or States in order to prevent violations. This is still a problem in many countries of the world.

The same applies to immigration law. A lot of people do not know their rights under immigration law or how it works and so this course is a great avenue to understand how it all works in reality here in the EU and in other parts of the world. It also helps to teach people how they can improve their immigration systems by drawing inspiration from the EU and vice versa.

I have gained more exposure to working in an international setting, which has boosted my confidence. I value team work more now, even in smaller groups or settings, because we had to do a lot of assignments in groups. Everyone's input really makes a difference.