International Relations MSc
---

About the course
MSc International Relations is an advanced, academic study of the subject from a global perspective.
Read more about this course
Loading...
---
Entry Requirements
Upper second class honours (2:1) degree or equivalent in politics, history, international relations or similar disciplines.

Competition for places at the School is high. This means that even if you meet the minimum entry requirement, this does not guarantee you an offer of admission.
---
Where is London School of Economics and Political Science
---
Videos
---
Student Profile(s)
Claire Waghorn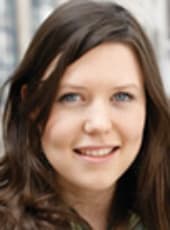 LSE's reputation as one of, if not the top institution to study international relations is what attracted me. My previous professors had told me to aim high and recommended LSE not only as the top academic institution, but also the most highly sought after when it comes to applying for jobs. The incredible diversity of my classmates and the intense discourse that results from such different backgrounds and standpoints is a definite highlight. Furthermore, being taught by leading world specialists who live and breathe their subjects is really inspiring. Because of this it is easy to get caught up in the subject and feel like you're involved in a place where world changes are being influenced. LSE is an institution that genuinely influences world politics. You can see this through past alumni, through the respected speakers that visit, the top academics and even the Students' Union meetings. LSE has opened my eyes to many more cultures than I had ever previously experienced and that has really affected me in a positive way. I had thought I had a reasonably good world awareness but it turns out I was really quite sheltered! Some of my classmates have shared with me their extraordinary and moving backgrounds, worlds apart from my own, and I consider that really invaluable. After I graduate, my plan is to work for an international organisation in an environment not unlike that I have been afforded at LSE. The Ministry of Foreign Affairs, NZ, is an option I am looking into as well as the United Nations.


Darren Duffy
There was little doubt in my mind that LSE was the best place to study IR. The School has a unique position as one of the first seats of International Relations in the world, with a heritage of delivering excellent and pioneering research. Having studied from textbooks written by many of the current staff at the School I knew that LSE was where I needed to be if I was to gain a true understanding. It questions your preconceptions and everything you may have learned before, with tutors and peers alike always bringing fresh perspectives on timeless material.

Studying at LSE has been a challenging/demanding?/arduous?/exacting? experience, but challenging in the most positive of ways. The teaching style at the School encourages independent thought, calling for you to go beyond the confines of your comfort zone. By challenging you in this way the programme teaches you to grow as a person and an academic.

The international mix of students within the IR Department has added a further dimension to the programme, enabling the class to break through the traditional Euro-centricity associated with contemporary International Relations.

The library is one of the greatest assets of the School, with a collection of Social Science materials greater than any in Europe and 24 hour access for students, you are guaranteed to always be able to find at least one relevant text on even the most obscure topic.

There is a large number of societies on campus for you to join, including the Grimshaw Club – the International Relations society. This Club has given me the opportunity to meet like-minded people, and to get involved in activities and trips overseas. This year the Club arranged trips to North Korea, Libya and Egypt among other places.

After graduation I plan to take a few years out to work in Higher Education and then I'd like to return to pursue a PhD in International Relations.