International Relations MSc
---

About the course
MSc International Relations is an advanced, academic study of the subject from a global perspective.
You will have the opportunity to study a broad range of issues, including the formulation and implementation of foreign policy, relations between states and governments, international organisations and NGOs, international law, conflict and post-conflict peace-making and transitional justice, the role of empire or revolutions in world politics, and gender and international relations. You can also choose to focus on specific regions, such as Europe, the Middle East, Asia, and Africa or specific countries such as China, Russia and the US.
Read more about this course
Loading...
---
Entry Requirements
Visit the website for full details.
---
---
Open days
Where is London School of Economics and Political Science
---
Videos
---
Student Profile
Claire Waghorn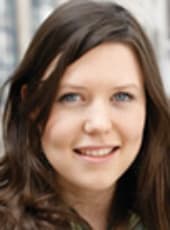 LSE's reputation as one of, if not the top institution to study international relations is what attracted me. My previous professors had told me to aim high and recommended LSE not only as the top academic institution, but also the most highly sought after when it comes to applying for jobs. The incredible diversity of my classmates and the intense discourse that results from such different backgrounds and standpoints is a definite highlight. Furthermore, being taught by leading world specialists who live and breathe their subjects is really inspiring. Because of this it is easy to get caught up in the subject and feel like you're involved in a place where world changes are being influenced. LSE is an institution that genuinely influences world politics. You can see this through past alumni, through the respected speakers that visit, the top academics and even the Students' Union meetings. LSE has opened my eyes to many more cultures than I had ever previously experienced and that has really affected me in a positive way. I had thought I had a reasonably good world awareness but it turns out I was really quite sheltered! Some of my classmates have shared with me their extraordinary and moving backgrounds, worlds apart from my own, and I consider that really invaluable. After I graduate, my plan is to work for an international organisation in an environment not unlike that I have been afforded at LSE. The Ministry of Foreign Affairs, NZ, is an option I am looking into as well as the United Nations.


Scholarships
The School recognises that the cost of living in London may be higher than in your home town or country, and we provide generous scholarships each year to home and overseas students.

LSE makes available over GBP 15 million annually in financial aid for its students. Around one quarter of our graduate students receive financial support from the School.

At master's level, the value of support given by LSE ranges in value from 10 per cent of the tuition fee to a full fees and maintenance award.

This programme is eligible for needs-based awards from LSE, including the Graduate Support Scheme, Master's Awards, and Anniversary Scholarships.

Selection for any funding opportunity is based on receipt of an offer for a place and submitting a Graduate Financial Support application, before the funding deadline.

In addition to our needs-based awards, LSE also makes available scholarships for students from specific regions of the world and awards for students studying specific subject areas.

Find out more about our financial support.