International Political Economy MSc
---

About the course
The MSc in International Political Economy (IPE) offers a multidisciplinary perspective on international economic and power relations, essential to understanding an increasingly globalised world.
Read more about this course
Loading...
---
Entry Requirements
Upper second class honours (2:1) degree or equivalent in politics, economics, history, international relations or a similar discipline.

Competition for places at the School is high. This means that even if you meet the minimum entry requirement, this does not guarantee you an offer of admission.
---
Where is London School of Economics and Political Science
---
Videos
---
Student Profile(s)
Lauge Skovgaard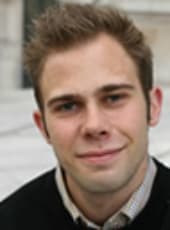 This is a highly demanding programme with regards to the quantity and quality of expected work on behalf of the students. This has meant very hard work, but with a very high payoff. The department has close interaction with outside practitioners and institutions in the field, which has linked our studies to practical experience during the course of the year. Interacting with brilliant students from a wide range of backgrounds, outreaching and original researchers as well as top external practitioners has made the year a great experience.
There is no doubt that the school's name, and in particular my programme's high standard, opens many doors in the private and public sector – at the national as well as international level. However, my time at LSE has made me want to continue within academia some years to come. I have become particularly interested in regional trade and investment agreements during my coursework, not least because of research done at LSE. I therefore hope to do a PhD within this field in the near future.
Sebastian Ortiz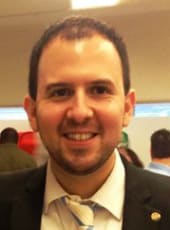 I chose my degree as it was closely related to my university background in economics and my career as a diplomat. I wanted to study a degree with a very strong base in economics plus some analysis of domestic and international politics.

After finishing my master's at LSE I returned to the Ministry of Foreign Affairs to deal with issues in the MERCOSUR Trade Commission. My dissertation was centred on political economy aspects of the MERCOSUR's Trade Policy which was very useful for my job.

I would advise you to take advantage of a such a large institute like LSE, go to as many public lectures as you can, stay every Friday evening at the George IV, meet as many people from different fields as you can, and do not hesitate to ask to book appointments with the academics.

I met very interesting people at LSE, made many very good friends, some of whom I still meet regularly with here in Geneva, at seminars and conferences. My time at LSE was one of the best experience of my life, one year was too short!