History of International Relations MSc
---

About the course
Read more about this course
Loading...
---
Entry Requirements
Upper second class honours (2:1) degree or equivalent in any discipline.

Competition for places at the School is high. This means that even if you meet our minimum entry requirement, this does not guarantee you an offer of admission.
---
Where is London School of Economics and Political Science
---
Videos
---
Student Profile(s)
Dr Tanya Harmer
I chose LSE as the place to do my MA because of the inspiring courses on offer. The fact that I then returned to do my PhD at the LSE and to pursue a career in history is testimony both to the exciting nature of those courses and to the committed teaching I received. But I also loved the environment of LSE and the other students I met here. Despite being a British student at a British university in the centre of London, LSE felt foreign, exotic and international on account of being home to students and staff from all around the world
Wai Loong Tang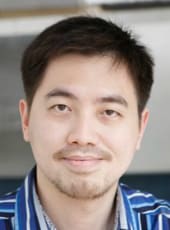 I have always been a huge history buff, collecting historical tomes to read in my spare time so studying History of International Relations was an easy choice - it married both my personal and professional interests. What I particularly like about the course is the rich mentorship that I get from the professors who are part of this illustrious programme. Burning questions and alternative histories that I have held in my head for years whilst reading these tomes finally have an outlet, through the numerous debates and lectures.

The historical significance and central location of LSE are some of the reasons why I love studying here - the stunning Royal Inns of Court are right on the doorstep of LSE and Fleet Street, synonymous with the British press, a place that shaped British public opinion for decades, is just around the corner. The idea that the Webbs, George Bernard Shaw and Halford Mackinder (the founder of geopolitics) played key roles in the formative years of the school gives me a huge buzz. The world-class history of the institution is unsurpassed by nearly all and to be part of this heritage has been such a huge honour.

I am deeply appreciative of being able to learn from world class teachers and prefessors. Just listening to their thoughts and ideas, and simply engaging with them has been invaluable for my intellectual development. My experiences in LSE and the UK in general have broadened my horizons, enriched my world-view, and served as a perfect counterpoint to my professional experience in Asia.

I was lucky to be granted both the Chevening scholarship from the British government as well as a scholarship from the Singaporian government and I will be returning home after I graduate to join the Singapore Civil Service.
KerryLynn Daly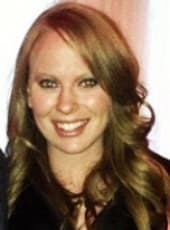 I chose LSE because it is one of the best universities in the world and has a very global student body. As a strong believer that you learn just as much outside of the classroom as within it, this was really important to me. I still keep in touch with many of my friends from LSE and I can confidently say they are still some of the smartest people I have ever met. I am confident each of them (and the rest of my class) will go on to have very successful careers. Additionally, I know the LSE brand has certainly helped my career and the opportunities I have been given since graduating and I trust it will continue to.
Becca Trieu
What courses did you most enjoy at LSE and why?

Political Islam HY435 was the course I enjoyed the most and felt like a privilege, considering I undertook a History degree. Indeed, not only did this course go through the history of terrorism, but also the ideologies of extremist groups, as well as their structure and organisation. It enhanced my analytical skills and made me feel like I studied something relevant to the present, more than other modules I took. It felt like a strength, once back on the job market. Finally, the layout of the class truly enabled students to get the grades they deserved.

What resources did you find most useful?

I spent so many hours in the library, I almost miss it. Almost. Because these hours were not only filled with learning, but stress and hardwork. Nevertheless, it felt like a comfortable place to study with my mates. Air conditioning would be a good addition though.

What job do you do now and how did your course help you to get it?

I am now interning at the United Nations High Commission for Refugees, in the Public Outreach and Campaigns Section. I believe my LSE degree helped me validate the Communications background I previously acquired, to a more political context.