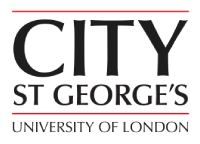 About the course
Key information
Develop a strong base of knowledge in the dynamic area of law and accelerate towards your professional ambitions through our Graduate Diploma. You will cover core content including case law, legal analysis and oral argument, as well as an introduction to legal ethics. Your future in law starts here.
Course overview
Our students come from leading institutions across the world and from a range of undergraduate disciplines including history, English, mathematics, science and philosophy. This course is best suited to students who are focused upon practice in the UK, either at the Bar or as solicitors. You may use your time on the programme as a means to make that choice.
Read more about this course
Loading...
---
Entry Requirements
A degree (in any subject), of at least an upper second-class honours standard, conferred by a institution in the United Kingdom or Republic of Ireland. Or, an approved degree conferred by a institution outside the United Kingdom and Republic of Ireland, and a very good knowledge of the English language.

The rules governing admission to practise law vary from country to country.
---
Chat to a Student Ambassador
Our student ambassadors are the best people to tell you about what studying at City, University of London is like.

Chat to a student now
Where is City, University of London
---
Videos
---
Student Profile(s)
Howard Leithead
After completing two non-law degrees at the University of Cambridge, Howard embarked on his future career as a barrister by choosing the GDL at City.

Why did you choose to study the GDL?

I decided to study for the GDL as I wanted to become a barrister and did not have a law degree.

As an undergraduate I studied Theology at the University of Cambridge before staying on to do postgraduate research in History. During this time I also did some undergraduate teaching. After Cambridge I worked as a teacher and as a researcher in Parliament.

Why did you choose City University London?

I chose City University because of its outstanding reputation.

Tell us about any mooting and pro bono work you took part in.

During the GDL I competed in several mooting competitions. I was a Finalist in the City GDL Competition in the Supreme Court, a Semi-Finalist in the Inner Temple Lawson Moot and was on the City team that reached the Final of the national OUP/BPP Competition.

The following year I was a member of the team that won the European Human Rights Moot Court Competition at the European Court of Human Rights. All four of us met at City on the GDL course and the experience we gained during that year helped enormously.

All GDL students are encouraged to do pro bono work. I was, and still am, an active volunteer for the Free Representation Unit (FRU). FRU provides representation at Tribunals for clients who are not eligible for legal aid and who cannot afford to pay lawyers.

What are you doing now?

I was called to the Bar by Inner Temple in July 2014. Since then I have been enjoying a gap-year before I start Pupillage in September 2015. This has involved various projects, including a traineeship at the European Court of Human Rights, moot coaching and judging at City, and pro bono work. I am also looking forward to doing some travelling.

What advice or tips would you give to anyone who wants to study on the GDL?

The GDL course involves a lot of hard work, but it is an intellectually stimulating and rewarding experience.
Alex Flather
Having secured a training contract with a law firm, Alex chose the GDL at City to convert his non-law degree into a law degree.

Why did you choose to study the GDL?

I previously studied a BA Politics and East European Studies, and I wanted to do Law as a career, and the GDL is the course needed to convert my non-Law BA into a Law degree. I had also secured a Training Contract with a law firm, so I needed to convert as soon as possible.

Why did you choose City University London?

City University London has a reputation in the field for a demanding GDL which pushed students beyond their competitors. Practitioners I'd talked to had all recommended City as more rigorous and giving a more thorough legal education than other providers, and as I had the choice, I chose The City Law School.

What are you doing now?

I am currently studying the Legal Practice Course (LPC), due to finish in June 2015. I start work at Clyde & Co in August 2015.

What advice or tips would you give to anyone who wants to study on the GDL?

Do the work as it comes, and make sure you don't fall behind. Being organised is the key.

Don't panic. It will seem as if you have a lot of reading and work to do, but it will all come together at the end. Keep your head down, do the work week by week, and you'll be pleasantly surprised when it comes to revision time.

Alex was a GDL student representative during his time at The City Law School and was chosen to be the Student Speaker at the 2015 graduation ceremony for The City Law School.
Navid Pourghazi
Why did you choose to study the GDL?
I chose to study the GDL after I decided that I wanted a career in law. I had previously worked in a number of different fields, including a one-year stint as a consultant researcher at UNICEF in the Middle East, and a two-year stint as a manager of my family's reprographics business in London. I chose to study the GDL because I wanted to finish my studies sooner, and be back in employment as soon as possible.

Why did you choose City University London?
I went to open days at all of the main GDL providers in London, and spoke to solicitors and barristers about their thoughts on which provider I should select. I eventually chose City University because I learnt that a higher ratio of students apply to the Bar from City than from other GDL providers. This made my life somewhat easier when I was applying for pupillage. Also, I was drawn to City University's reputation for providing a more 'academic' GDL course.

What are your plans for the future?
I have recently accepted an offer for pupillage that will start in October 2015. Between now and then, I will be doing the BPTC course at The City Law School. The set of chambers I am joining undertakes work in Equality and discrimination law, employment, clinical negligence, public law and commercial law.

What advice would you give to anyone who wants to study on the GDL?
1) I would strongly encourage people to only study the GDL if they are sure that they want to be a lawyer. Speak to lawyers who work in the fields that you think you might find interesting to gauge whether it's really something you want to do.

2) If you are sure that law is for you, try to obtain as much work-experience as you can before you start the GDL. You will have few opportunities to take breaks from the GDL course to do week long mini-pupillages or vacation schemes, and you will feel ahead of the game if you have lots of work experience before you start the course.

3) When you start the GDL, focus on the essentials and only explore the details in the areas of law that you find particularly interesting. Knowing in advance what you are supposed to take away from each tutorial might help to keep you from feeling overwhelmed.