Global Health, Social Justice and Public Policy MSc
---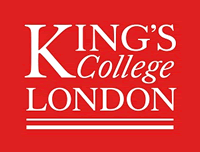 About the course
Our Global Health, Social Justice and Public Policy course is a unique study pathway that combines anthropology, philosophy, sociology and science technology studies.
Covering topics such as inequalities in preventable mortality, disability, climate change, reproductive rights, pandemic preparedness and access to health care across countries, it will help you to develop advanced skills in the critical analysis and possible solutions for global health inequalities.
Read more about this course
Loading...
---
Entry Requirements
UK honours degree of 2:1 standard. If an applicant possesses an undergraduate degree below 2:1 standard, subsequent postgraduate qualifications may be taken into account. Also desirable is evidence of active engagement in relevant activities and attentive concern for the issues of global health and social justice demonstrated by voluntary work, travel, reading and otherwise following current national and international issues.
---
Where is King's College London
---
Videos
---
Student Profile(s)
Salma Chalak
MSc Medicine, Science & Society

My previous higher education was in Biology. It became obvious to me as I was pursuing my education in that field that I didn't enjoy laboratory work and I became gradually less interested in the 'scientific side' of scientific discoveries and more interested in their social fate after their scientific closure. I also became confident I didn't want to pursue a career in biology but wanted, instead, to move to the social and ethical side of scientific inquiry because that is an area which appeals to me and interests me greatly.

I applied for the Medicine, Science and Society MSc programme at King's College because its topic and focus fall perfectly in my area of interest and because it represented a great opportunity for me to further my knowledge in the field which will hopefully allow me to pursue a research career in it in the future.

My previous qualifications and experience in biological research have served me very well so far as we have been studying the effects and social, political and ethical implications of developments in a field I know and am familiar with its procedures, practices and concepts. I have also learnt a lot from the course. I have acquired new skills and perspectives I did not get previously while studying biology. I have learnt to be more critical of science and medicine and scientific evidence and to place them in their wider social and cultural contexts.

The course helped me understand the social limits of the seemingly limitless scientific discoveries and the potential impact of advancements in the medical and scientific field on society as a well as how such advancements and discoveries affect public policy and the perception of society to these fields. I am also learning how to conduct social science research and the different methods used. The teaching staff in the department are very helpful, supportive and approachable.

I recommend this course to anyone hoping to develop their skills in Social Sciences and to understand the relation of science and medicine with society and the potential impacts and effects they have on each other which professionals in the scientific field might tend to overlook.
Verere
"I would recommend this course to anyone who has a passion for change and also wants to be challenged to develop their skills and expand their knowledge in global health. At King's, you will be getting a chance to learn from some of the most amazing, supportive and academically relevant minds behind the teaching and research staff of the entire department of social science and public policy."
Scholarships
The postgraduate student loan operates in much the same way as your undergraduate student loan for maintenance. You can apply for up to £10,280, and these funds can be used for either tuition or living costs. The loan is not be means-tested, and the repayments will be calculated using a similar method to your undergraduate loan repayments.
Value of Scholarship(s)
£10,280
Eligibility
These loans are only be available to English domiciled and EU students and will be paid directly to you. You may use the funds for tuition and/or living or study costs.

Loans are available for postgraduate Masters degrees in any subject, starting in the 2016-17 academic year.

Eligible courses include MSc, MA, MRes, MPhil and LLM courses but not PhDs and not Postgraduate Diplomas (PGDip) or Certificates (PGCert).

You can borrow up to £10,280 to cover your tuition fee or living costs.

You must be aged under 60.
Application Procedure
The online application for Postgraduate Loans is now live, and can be found at: https://www.gov.uk/funding-for-postgraduate-study
Applicants MUST:

Be due to commence a full-time postgraduate Masters programme at King's College London during the 2017/18 academic year;
Hold a conditional/unconditional offer for a full-time postgraduate Master at King's College London in 2017/18 from the University's Admissions Office (this means you should apply for a place at King's no later than March 31st 2017);
At the time of application, be permanent residents of one of the following Santander Network countries: Belgium, Italy, France, Germany, Poland, Portugal, Spain and the UK;
Be domiciled within one of the following Santander Network countries for at least 3 years prior to the start of the programme: Belgium, Italy, France, Germany, Poland, Portugal, Spain and the UK;
Complete and submit the required application documentation by the stated funding deadline (see below);
Fulfil the relevant academic and English proficiency entry requirements set by King's College London.

Santander Scholarships will offer funds to students wishing to undertake a one-year full-time Taught Masters Programme at King's College London. These funds will be made available to students from the regions of the world specified by Banco Santander.

Up to six King's Santander Masters Scholarship awards will be offered.
Information about the application
Once the application deadline has passed, the Postgraduate & Graduate School Support (PGSS) office will gather and record details of all the online funding applications received. Further information and documentation will be extracted from the university's admissions records/student records, as necessary.

The PGSS office will check the eligibility of all applicants and circulate details/materials to the appropriate Faculty for consideration. All eligible applicants who have applied appropriately for our PGT funding schemes will be considered for the opportunity. Please be aware that applicants must already hold an admission offer by the funding application deadline.

Note that, where eligible, an applicant can be considered for more than one type of funding scheme, and if successful, the applicant may be permitted to hold more than one type of award, as long as the funds are not seen to be overlapping.
Value of Scholarship(s)
£5,000
Eligibility
Open to residents of the following countries
Spain, Portugal, Poland, Italy, Germany, France, Belgium, United Kingdom
Application Procedure
Applicants will be judged against the following criteria:
- Academic merit / degree qualifications;
- Professional qualifications achieved, where relevant;
- Strength of personal statement;
- Applicant's future plans, and what they plan to do with the postgraduate taught degree;
- Confirmation of other funds sought/secured, whether from other scholarships or family/self funds. Note that preference may be given to applicants who have already secured some 'partial' funding from alternative sources towards the cost of the postgraduate taught degree programme;
- Preference may be given to students who have not previously undertaken a postgraduate degree programme.