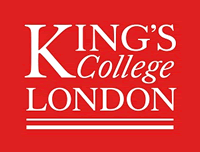 About the course
The Gerontology & Ageing MSc, with pathways in Gerontology, Ageing & Society, and Public Policy & Ageing will build awareness of global perspectives on ageing and the lives of older people by drawing on the views and experience of a wide range of experts including geriatricians, clinicians, demographers, policy analysts and sociologists.
Read more about this course
Loading...
---
Entry Requirements
UK honours degree of 2:1 standard. If an applicant possesses an undergraduate degree below 2:1 standard, subsequent postgraduate qualifications may be taken into account.

In order to meet the academic entry requirements for this programme you should have a minimum 2:1 undergraduate degree with a final mark of at least 60% or above in the UK marking scheme. If you are still studying you should be achieving an average of at least 60% or above in the UK marking scheme.
---
Where is King's College London
---
Videos
---
Student Profile(s)
Tania Elias
Exhausted, working long hours, feeling I knew nothing of life out of the hospital, forgetting my reason for doing what I was doing... I am a geriatric medicine trainee and have always loved working with older adults, but this was me last year. I decided to apply for the MSc in Gerontology as a full-time student (one year) to gain a wider perspective on ageing, which I felt was so intrinsic to my work, yet had no time to explore. I was also keen to gain experience of first-hand research (which the course at King's offered). I hoped the course would remind me why I was doing all these seemingly endless, gruelling shifts!

I chose King's because the MSc was recommended highly to me by colleagues who had done the course. In addition, gerontology research from the department was amongst the best in the field. The course has only exceeded my expectations: the tutors are all enthusiastic, inspiring and highly-respected academically; the course modules are highly relevant to anyone with an interest in ageing, and topics cover a broad range of disciplines from philosophy to health to economics to politics; meeting students from many backgrounds and disciplines allows for active discussions and a chance to reflect from a different perspective; we are very well supported (it was a long time since I'd written an essay!) and a dissertation provides the opportunity to do research (putting newly-learnt skills of quantitative and qualitative research into practice).

I have greatly enjoyed taking the course full-time, and there are bursaries available to help with this. The course is also offered part-time, although time commitments here may be more of a struggle to really be able to make the most of all the course has to offer.
Like with anything, I think that you get out what you put in. This course provides an opportunity to learn a huge amount about ageing, and research, as well as encouraging an approach of critical analysis – by challenging how policies, services, and even attitudes that seem so straightforward came to exist, I have found that life (and work) is much richer. I believe that this is the best way to really be able to improve the lives of older individuals.
Ritchard
"The staff at King's are incredibly supportive and understanding; they really get to know you and are eager to support your learning. There was a great selection of compulsory and optional modules, all of which I found fascinating which in turn made learning more enjoyable. The standard of teaching is excellent; the assessment processes include exams and assignments – some of which are more practically focused, which was a great way to learn. I made some good friendships on the course, which supported an exchange of ideas."


Scholarships
The postgraduate student loan operates in much the same way as your undergraduate student loan for maintenance. You can apply for up to £10,280, and these funds can be used for either tuition or living costs. The loan is not be means-tested, and the repayments will be calculated using a similar method to your undergraduate loan repayments.
Value of Scholarship(s)
£10,280
Eligibility
These loans are only be available to English domiciled and EU students and will be paid directly to you. You may use the funds for tuition and/or living or study costs.

Loans are available for postgraduate Masters degrees in any subject, starting in the 2016-17 academic year.

Eligible courses include MSc, MA, MRes, MPhil and LLM courses but not PhDs and not Postgraduate Diplomas (PGDip) or Certificates (PGCert).

You can borrow up to £10,280 to cover your tuition fee or living costs.

You must be aged under 60.
Application Procedure
The online application for Postgraduate Loans is now live, and can be found at: https://www.gov.uk/funding-for-postgraduate-study
Applicants MUST:

Be due to commence a full-time postgraduate Masters programme at King's College London during the 2017/18 academic year;
Hold a conditional/unconditional offer for a full-time postgraduate Master at King's College London in 2017/18 from the University's Admissions Office (this means you should apply for a place at King's no later than March 31st 2017);
At the time of application, be permanent residents of one of the following Santander Network countries: Belgium, Italy, France, Germany, Poland, Portugal, Spain and the UK;
Be domiciled within one of the following Santander Network countries for at least 3 years prior to the start of the programme: Belgium, Italy, France, Germany, Poland, Portugal, Spain and the UK;
Complete and submit the required application documentation by the stated funding deadline (see below);
Fulfil the relevant academic and English proficiency entry requirements set by King's College London.

Santander Scholarships will offer funds to students wishing to undertake a one-year full-time Taught Masters Programme at King's College London. These funds will be made available to students from the regions of the world specified by Banco Santander.

Up to six King's Santander Masters Scholarship awards will be offered.
Information about the application
Once the application deadline has passed, the Postgraduate & Graduate School Support (PGSS) office will gather and record details of all the online funding applications received. Further information and documentation will be extracted from the university's admissions records/student records, as necessary.

The PGSS office will check the eligibility of all applicants and circulate details/materials to the appropriate Faculty for consideration. All eligible applicants who have applied appropriately for our PGT funding schemes will be considered for the opportunity. Please be aware that applicants must already hold an admission offer by the funding application deadline.

Note that, where eligible, an applicant can be considered for more than one type of funding scheme, and if successful, the applicant may be permitted to hold more than one type of award, as long as the funds are not seen to be overlapping.
Value of Scholarship(s)
£5,000
Eligibility
Open to residents of the following countries
Spain, Portugal, Poland, Italy, Germany, France, Belgium, United Kingdom
Application Procedure
Applicants will be judged against the following criteria:
- Academic merit / degree qualifications;
- Professional qualifications achieved, where relevant;
- Strength of personal statement;
- Applicant's future plans, and what they plan to do with the postgraduate taught degree;
- Confirmation of other funds sought/secured, whether from other scholarships or family/self funds. Note that preference may be given to applicants who have already secured some 'partial' funding from alternative sources towards the cost of the postgraduate taught degree programme;
- Preference may be given to students who have not previously undertaken a postgraduate degree programme.