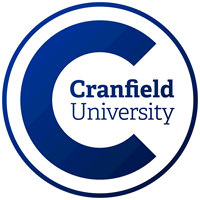 About the course
Develop your career in GIS and resource management
Sustainable use or conservation of the earth's resources requires the organisation, exploitation and integration of technologies such as database management, image processing and digital cartography, to ensure provision of high quality, reliable and up-to-date information. The Geographical Information Management MSc has been developed in direct collaboration with industry, in response to the increased global demand for multi-disciplinary managers, advisors and consultants in resource management. Taught by a dedicated faculty, this course is unique in providing balanced coverage of the key GIS technologies to prepare you for a successful career across the full range of global sectors using geographical information (GI) technologies.
Read more about this course
Loading...
---
Entry Requirements
A first or second class UK Honours degree in a relevant science, engineering or related discipline; or the international equivalent of these UK qualifications. Other relevant qualifications, together with significant experience, may be considered.
---
Send an enquiry to Cranfield University
Please correct the errors indicated below to send your enquiry
The information you submit to Cranfield University will only be used by them or their data partners to deal with your enquiry, according to their privacy notice. For more information on how we use and store your data, please read our privacy statement.
Where is Cranfield University
---
Videos
---
Student Profile(s)
Richard Clemo
Why did you choose the course?
As this was a return to study I was keen to choose a course that contained a strong practical element and one that was focussed on preparing me for a career in my chosen field.

Did postgraduate study meet your expectations?
On the whole, yes. It was hard going at times but I thoroughly enjoyed the year. As long as you remain focussed and show a high level of commitment to studying then it is a very rewarding experience.

What skills did you acquire?

• The ability to use GIS and remote sensing software and equipment
• Report writing
• Team work (principally through the group project)
• Presentation

What was your individual project about?
It examined whether a particular remote sensing technique (the Normalised Difference Vegetation Index) could be used to determine whether it is possible to split Europe into different agro-ecological zones (which are essentially zones based on factors such as climate, soil and terrain)

Has your course or job led to any interesting activities?
I was awarded the ESRI prize (awarded for overall achievement in the MSc in GIM each year)

Would you recommend your course?
Yes, the course focusses on preparing the student for a career in geographical information. It is very practically based, uses techniques and software that are readily used outside the 'classroom' and has good links to industry

Do you have any advice for students considering postgraduate study?
It is essential to commit a significant amount of time to studying – this may involve foregoing other outside activities for a period of time. However, the sense of achievement at the end of the course is well worth this effort.

What are you doing now?
I am working for a local authority as a Geographical Information Officer

What are your key responsibilities?
I maintain the Authority's address database and ensure all services have access to it and can use it for their business needs (eg: Council Tax, Electoral Roll, Planning).

I provide various geographical based analysis including producing maps for other departments and for Councillors.

I maintain our web based mapping system which allows users access to various maps and basic analytical tools.

What was your motivation in applying for your current job?
Working in the field of geograpical information, the variety of tasks involved, and the 10 minute walk from home to the office!

Mohammad Hashim Ghilzai
Why did you choose the course?
This course provides theoretical understanding and equips with practical skills. It enables students to demonstrate critical ability. The course I selected was a beautiful combination of theory and practice based on sustainable land management. World wide there is increased concern for environment, sustainable agriculture and natural resource management, I found that this course is designed to cover all these important aspects. In addition to training in sustainable land management, this course also provides a framework for personal development.

What skills did you acquire from postgraduate study?
It enhanced my understanding of natural resources and their management. This course enabled me to demonstrate critical ability. With this study I am in a better position to plan and execute natural resource management projects. It has improved my communication skills and now can communicate with confidence. Remote sensing and GIS skills are life time assets that I acquired from this course.

What was your individual project about?
It was about Land use change and ecosystem services, a case study of Bedfordshire

Would you recommend your course and why?
Definitely, I have already recommended it and would continue to do so as this is world class course which gives a practical insight into the affairs of Land Management and natural resource management

Do you have any advice for students considering postgraduate study?
Yes, go for and take postgraduate study as it is a milestone in academic qualification. Once taken then work hard in each module and activity. Always take field tours seriously as this is wonderful opportunity to put theory to practice.

Is there any advice you can offer for students coming from Pakistan coming to the UK to study?
Yes, my personal experience of studying at Cranfield is wonderful. I would motivate and encourage students for choosing UK for education as this great country is second to none in world class education and definitely suggest Cranfield University to any student going to UK for studies.

How has your Cranfield degree helped you to get where you are today?
In the provincial departmental hierarchy I'm number three from the top in the department having thousands of employees, three directorates general, one Cooperative Bank, One Agriculture College (Degree awarding). Due to My Cranfield qualification the provincial Government considered me for my current position.

Paul Brown
The Geographical Information Management (GIM) course at Cranfield University is an extremely well organised, challenging and highly rewarding course. After five years of working in the retail environment I was regretting not using my geography degree to its full potential. I soon realised that further study was required if I was going to make the career change that I was longing for.

Having researched potential GIS courses and visited several other UK institutions, I found my visit to Cranfield to be quite different. I immediately liked the feel of the campus, which through only catering to postgraduate study creates a relaxed atmosphere, and the facilities were also impressive. The course itself appealed over others due to the way that the modules are organised and the higher remote sensing content.

The experience was very different to undergraduate study; the course has a high level of practical content and due to the very low staff to student ration, there is plenty of one on one staff to student time. The staff are all very approachable and friendly, making you want to work hard not only for yourself, but for them too. My time studying GIM at Cranfield has been, for want of a better word, 'fun'. Yes, there were parts of the course that were sometimes stressful and there was a lot of content to get through; however, the support and camaraderie within the small group of students I shared the year with got me through the harder times.

The course has exceptionally good job prospects; I had a job six weeks after completing the course, and in addition, I feel that my job prospects have not only increased but doors once closed to me have now been opened.

Alex Massie
Why did you choose your postgraduate course?
I had volunteered overseas before, but wanted to obtain a job in the field. In development and disaster relief it is now necessary to have an appropriate Masters qualification before you can be considered for the job and so I decided to take the course.

Describe your experience of postgraduate study at Cranfield
People who you are learning from are experienced and knowledgeable about the subject particularly with regards to the course director. The modules themselves were well designed and evidently based upon years of honing the content. I enjoyed the flexibility afforded by many of the learning tasks, and the week of practical work was excellent, though all too brief. The facilities at our disposal for study were generally excellent.

What skills are you acquiring from the study?
Whilst I had a significant understanding of the engineering elements in advance of the course, the social aspects and implications were something I had not addressed fully. Through the course I have learnt about the issues regarding communities and development, problems to look out for and methods of addressing this in the field.

What was your individual thesis project about?
My thesis was about the hygiene beliefs and practices of the Batwa tribe of central Africa, specifically in south west Uganda. I funded it entirely myself, though the major costs are air travel as living in country is usually very cheap. I was partnered with an NGO that I contacted at my own instigation as I proposed my own project. Proposing my own project gave me the flexibility to do what I wished, though it meant that I had to do all the groundwork myself.

Would you recommend the course? Why?
Yes, the experience of the lecturers and course director in particular. The extensive overseas experience of those running the course is vital for the vibrancy, success and relevance of the course and I was lucky to be able to learn from such people. I would urge anyone considering a similar course anywhere to look at the overseas experience of those running the course as well as the reputation among NGOs.

What do you most like about Cranfield?
Besides the course, the thing that attracted me to Cranfield was that it is a postgraduate only institution which means that mature students are the norm, not the exception. This means socialising is perhaps easier than in a university dominated by undergraduates.

Scholarships
Cranfield University is now able to offer you a more affordable way to study an MSc with loans managed by Prodigy Finance.

With a Cranfield Postgraduate Loan it is possible for you to take up your MSc studies with no repayments while you study. This will leave you free to concentrate on your course and enhance your career prospects.

Launched in February 2014, the scheme is designed to support UK and EU students entering postgraduate study and is intended to attract those who may not otherwise progress to this level because of financial constraints.

Loans of up to £15,000 are available (dependent on the tuition fees for your chosen course).

If you are a UK student, loans are available for tuition fees and maintenance. EU students can apply for a loan covering only tuition fees.
Loans are repaid over a seven year period and repayments start six months after you complete your degree. As a not-for-profit scheme, funded by Cranfield and HEFCE, the loans are competitively priced (6.92% APR representative) and considerably more affordable than a standard career development loan.
Value of Scholarship(s)
Loans of up to £15,000 total
Eligibility
You can apply for a loan if you:

• are domiciled in the UK or EU and qualify for 'Home/EU' fees and
• have an admissions offer to a Cranfield full-time, taught MSc course in a STEM (Science, Technology Engineering or Mathematics) subject
Application Procedure
If you already have an applicable course offer you can apply online through Prodigy Finance. You will need to provide Prodigy Finance with details of your offer from Cranfield. Your loan application will be considered and responded to within a few days.

If you are yet to secure an offer of a place you can register your interest in the scheme and we will keep you up-to-date.