About the course
The MSc Finance (part-time) programme provides a unique opportunity to pursue a graduate degree at a world-leading institution alongside a full-time career. The programme attracts working professionals who either already hold, or aspire to hold, high-powered careers in finance and wish to acquire a more in-depth and academically rigorous knowledge of the subject.
As the LSE's longest running Executive Master's degree, the programme is specifically tailored to meet the requirements of part-time students in employment with regard to: academic content, structure and timing of teaching, and the academic, pastoral and careers support provided for students throughout the programme.
Read more about this course
Loading...
---
Entry Requirements
Visit the website for full details.
---
---
Open days
Where is London School of Economics and Political Science
---
Videos
---
Student Profiles
Ping Ping Lu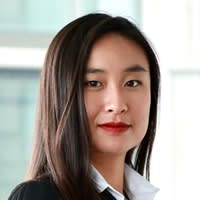 Graduate Analyst at BNP Paribas, London, in Capital Introduction and Prime Brokerage Sales

What was your professional background before coming to LSE?

Prior to attending LSE, I studied Architecture at the Architectural Association School and worked at Grimshaw Architects in London (an international leader in rail, aviation and cultural infrastructure design) for two and half years. At Grimshaw, I worked as a RIBA Part I Architectural Designer before transitioning into a financial management role. Working on large scale infrastructural projects, such as the Heathrow Airport Expansion project, allowed me to understand first-hand the importance of finance in shaping our built environment. These experiences solidified my interest in finance and led me to apply to LSE.

What made you choose MSc Finance (part-time) at LSE?

LSE's position as a leading institution is evidenced by the quality of professors and guest lecturers it attracts, by its alumni network, and the rigorous teaching curriculum on offer. The Part-Time format was appealing as it enabled me to continue working full time in parallel. I felt that the opportunity to study alongside industry professionals and other working professionals was additionally valuable.

How would you describe your experience at LSE?

Overall, my experience at LSE was intellectual stimulating, challenging and rewarding. I particularly enjoyed attending lectures, which were packed with insight, delivered with enthusiasm, and inspired me to want to learn more. I also appreciated the flexibility of choosing our own elective modules, which I took as an opportunity to step outside of my comfort zone.

How did you find the challenge of studying part-time alongside work?

Studying part-time alongside work was certainly challenging. It sharpened my time management and prioritisation skills. This said, the part-time format has the advantage of granting more time to digest taught material, write our thesis and interview for roles.

Has the qualification influenced your career?

Absolutely. Prior to studying at LSE, the idea of working in investment banking seemed like an unattainable dream. Thanks to LSE's highly regarded reputation, doors of opportunities opened up to me, as I'm sure will be the case for prospective students. I currently work in the Global Markets division of a leading European bank, in an intellectually stimulating role I enjoy. This qualification not on
Nikita Chandrashekar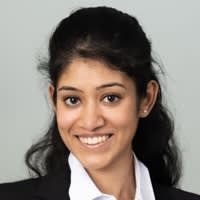 What was your professional background before coming to LSE?

I worked in ExxonMobil as an LNG Trader

What attracted you to the programme?

The masters programme was well-suited to working professionals. I was attracted to the programme due to the reputation of LSE both in academic rigour as well as the strong alumni network. I was interested in meeting other professionals in finance to understand the variety in of career paths available.

How would you describe your experience at LSE?

I had the unusual experience of starting my programme in person, with the second half transitioning to online study. The best part of the programme for me was how adaptable the course structure was during this period and the accessibility to the teaching staff to answer questions. I also got to meet a lot of like-minded professionals, made some great friends and I'm sure I'll cross paths with a lot of them professionally again.

How did you find the challenge of studying part-time alongside work?

Not having studied formally in a while, it was challenging at first to get used to the routine but the course is set-up to transition students back into academics and the expectations are laid out clearly ahead to time to ensure that work commitments can be balanced carefully.

Has the qualification influenced your career?

Absolutely. Mid-way through my course, I changed roles from trading to investment banking. I met a representative (also an LSE alum) of my (then future) now current employer at an LSE networking event for energy professionals.

To whom would you recommend the MSc Finance (Part-time)?

The course is great for individuals who want a formal grounding in finance. Joining this course after a couple of years of work experience would be ideal as the context of the academics become a lot more clear.

Do you have any tips or advice for prospective students?

I learnt as much from my other course mates as I did from the formal academic programme. at LSE, you're surrounded with successful professionals and their understanding their career experiences can be very enriching. Keeping your employer informed about your time commitment well in advance can also be very helpful to organising your time.
Scholarships
The School recognises that the cost of living in London may be higher than in your home town or country, and we provide generous scholarships each year to home and overseas students.

LSE makes available over GBP 15 million annually in financial aid for its students. Around one quarter of our graduate students receive financial support from the School.

At master's level, the value of support given by LSE ranges in value from 10 per cent of the tuition fee to a full fees and maintenance award.

This programme is eligible for needs-based awards from LSE, including the Graduate Support Scheme, Master's Awards, and Anniversary Scholarships.

Selection for any funding opportunity is based on receipt of an offer for a place and submitting a Graduate Financial Support application, before the funding deadline.

In addition to our needs-based awards, LSE also makes available scholarships for students from specific regions of the world and awards for students studying specific subject areas.

Find out more about our financial support.